FAMOUS INDIAN FASHION DESIGNERS
RITU BERI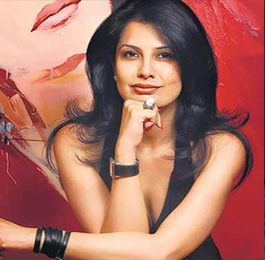 Ritu Beri did her schooling from Army Public School, Dhaula Kuan in New Delhi and went on to study fashion arts at the NIFT, New Delhi. Beri launched her label in India in 1990.In 1998, Beri presented a show in Paris successfully launching her first luxe collection & also becoming the first Indian designer to do so.
She is the only Indian designer to be featured in promostyl's magazine Acustyl, which forecasts fashion trends worldwide. Beri was also named by Time magazine among the People to Watch in International Business.She is the author of the personal fashion book, 101 Ways to Look Your Best. She also serves on the board of Governors at NIFT, and is an honorary patron of the Savera Association, a popular charity involved in improving the lives of Indian woman.
One of the top Indian fashion designers who have been continuously serving Indian fashion industry with her feminine and funky designer apparels. She is one such shining star of our country. This young talented woman fashion designer Ritu Beri enrolled herself in the National Institute of Fashion Technology in 1988. She was amongst the few bright students who got the opportunity to associate with this prestigious institute.Fashion designer Ritu Beri has made a consistent progress in her life. She started off by designing clothes for friends and relatives. Later on in 1990 she made her first move towards establishing her own fashion studio 'Lavanya' from where she designed her maiden collection, a couple of which were instantly sold. Influenced by India's rich cultural heritage she has come up with the most splendid designs. She has also been given the challenge of designing for Indian counterpart in the curtain Raiser ceremony of Olympics at Atlanta. Apart from being a fabulous and top fashion designer she is a very good human being. She has got the heart of gold. She is highly compassionate for animals for which she has also started a project called 'Caring means sharing'. The funds raised through this collection would go for animal care. This collection would exhibit a wide array of products. This charming woman has the fire to make a difference in the fashion world.
Top Indian Fahion Designers