Classroom Coaching Program For

NIFT

PEARL

NID

WUD

TDV

NATA

JSAA

IIAD

UID

CEED

UPES

ARCH

CHITKARA

LPU

UCEED

ISDI

ITM MUMBAI

IMS DIA

MIT

2024 Entrance Exam With 100% Success
AFA offers comprehensive classroom coaching for different Design and Art institutes based on a combination of classroom contact sessions and home study materials.
Enroll for classroom coaching, Register now
| | | |
| --- | --- | --- |
| COURSE | FEES | PAYMENT |
| NIFT REGULAR PROGRAM 2024 | 65000/- | |
NIFT NID CEED Regular Coaching that AFA offers is a completely new experience altogether. Our NIFT NID CEED 1 Year Classroom Coaching is among the best NIFT classroom programs you can look forward to. AFA offers is available in two modules. These are perfectly suitable you will have options for weekday batch and weekend batch.
250 Hours Classroom coaching for NIFT, NID, PEARL and other Design institutes entrance ( Regular Course )
For Coaching, AFA offers 2 options. The course content & module for all 2 options is same. Students can choose any one option from the below.
OPTION 1
WEEKDAYS Regular Batches
(Mon - Wed - Fri 02 Hours)
or
(Tue - Thu - Sat 02 Hours)
OPTION 2
WEEKEND Batches
(Sat for 2 Hours AND
Sunday for 4 Hours)


Therefore, finding the best NIFT NID CEED UCEED 1 Year Classroom Coaching was never easier. So, read along to get to know more about the Academy of Fashion and Art.
About NIFT
NIFT was set up in 1986. It is among the pioneering institute of fashion education in the country, providing professional human resource to the textile and apparel industry. It was made a statutory institute in 2006 by the Act of Indian Parliament. NIFT has 16 professionally managed campuses throughout India. Among the NIFT campuses, NIFT Kolkata is one of the oldest campuses. The National Institute of Fashion Technology aims to establishing the benchmark for the quality of professional that are absorbed into the fashion industry. Presently, it offers undergraduate and post-graduate courses, including B.Des, B.F.Tech and MFM in various specializations.
Admission to both UG ad PG programmes is based on a student's performance in NIFT Entrance Exam, which is divided into three sections, Creative Ability Test (CAT), General Ability Test (GAT) and Situation Test/ Group Discussion and Personal Interview (GD/ PI) round.
UG Courses
Admission to BDes programme is based on NIFT Entrance Exam, which includes Creative Ability Test (CAT) and General Ability Test (GAT). Students who qualify both the tests, are then called for a Situation Test for final selection.
For BFTech, candidates are required to appear for GAT exam conducted by NIFT
PG Courses
Final selection of candidates MFM programme is based on a candidate's performance in GAT exam followed by the GD and PI round
Admission to Continuing Education (CE) programme is merit-based
NIFT Eligibility Criteria
The eligibility criteria for NIFT admissions vary from course to course. Candidates need to meet NIFT eligibility criteria 2024 in order to appear for the NIFT entrance exam.
NIFT BDes Eligibility Criteria
Candidates should have completed their Class 12 from a recognised board with passing marks to be eligible to appear for the NIFT entrance exam 2022. Aspirants should be below 23 years of age for NIFT admission 2024.
NIFT BFTech Eligibility Criteria
Aspirants should have completed their Class 12 from a recognised board wherein they have studied subjects such as Physics, Chemistry, and Mathematics. Candidates should have secured passing marks in their Class 12 exam.
NIFT MDes Eligibility Criteria
Candidates should have completed their undergraduate degree from a recognised institute of the university. There is no age limit criteria for NIFT admission in the MDes course.
NIFT MFTech Eligibility Criteria
Aspirants should have pursued BFTech course at the undergraduate level to be eligible for MFTech course admissions. There is no age limit for NIFT admission in MFTech course.
NIFT MFM Eligibility Criteria
Candidates should have completed their undergraduate degree from a recognized institute of the university. There is no age limit for NIFT admission in MFM course.
About NID
NID or the National Institute of Design offers professional education programs at Bachelors and Masters level. It offers 5 faculty streams and 20 diverse design domains. NID has been active as an autonomous institute under the department of industrial policy and promotion, ministry of Commerce & industries, In Education, applied research, service and advanced training in 5 faculty streams; namely, Industrial Design, Communication Design, Textile, Apparel & Lifestyle Design. IT Integrated Design and Interdisciplinary Design Studios.
NID offers a wide array of spectrum of design domains while encouraging transdisciplinary design projects. NID employs problem-solving capabilities, intellect depth and a time-tested creative educational culture in promoting design competencies. The overall program of NID program is a combination of theory, skills, design projects, and field experiences. Moreover, all these are well-supported by the cutting-edge design studios, skill and innovation labs and the knowledge management center. Sponsored design projects are also enhances professional experience. Numerous faculty and student exchange programs along with research and academic interactions have taken place with several leading partner design institutes and universities across the globe.
NID Eligibility for Bachelor of Design or B.Des
Following criteria must be fulfilled by all the candidates applying for this course:
Age Limit
The upper age limit for the candidates under this course is 20 years on or before the date fixed the exam authority. The reserved category candidates can avail an age relaxation of 3 years in the given upper age limit.
Educational Qualification
Candidates appearing or who have already passed the qualifying examinations under the Higher Secondary (10+2) from AISSCE/IB/ICSE or any recognized Board during current academic year.
Eligibility Criteria for Master Of Design M.Des
Following conditions must necessarily be fulfilled by the candidates applying for the Masters programme at NID:
Age Limit
The upper age limit for the candidates applying for this course is 30 years on or before the date fixed by the exam authority. The upper age limit for the reserved category candidates can be relaxed by 3 years.
Educational Qualification
Candidates should have passed or should be appearing for the following, before the date given by the competent authority:
Bachelor's degree under the 10+2+4 scheme in any discipline, from any University or Institute recognised in India.
A Diploma in Design from any of the recognised University or Institute under the 10+2+4 scheme.
About CEED
CEED or the Common Entrance Exam for Design is conducted at a national level. IIT Bombay on behalf of the Ministry if Human Resources department conducts the CEED Exam. The purpose behind the CEED exam is to assess the aptitude and designing skills of the candidates. It tests the applicants overall Design Aptitude, Visual Perception Ability, Communication Skills and Drawing Skills.
CEED is a qualifying exam for admission to M.Des programmes offered by IITs such as Indian Institute of Technology, Bombay (IIT Bombay), Indian Institute of Science, Bangalore (IISc Bangalore), Indian Institute of Technology, Delhi (IIT Delhi), Indian Institute of Technology, Hyderabad (IIT Hyderabad), Indian Institute of Technology, Guwahati (IIT Guwahati), Indian Institute of Technology, Kanpur (IIT Kanpur) and Indian Institute of Information Technology, Design and Manufacturing, Jabalpur (IITDM Jabalpur).
CEED Eligibility Criteria
To appear for CEED 2024, there is no age limit set by the exam authorities. However, a candidate must have acquired the educational qualification listed below to be eligible for the design exam.
Applicants must have passed a Bachelor's degree in Engineering / Architecture / Design/ Interior Design or its equivalent (4 years duration after completing 10+2).
Or
Candidates must have cleared Professional Diploma in Design (NID/ CEPT or equivalent of 4 years duration after 10+2), B.F.A. (4-year professional program, after 10+2), G.D. Art (5-year program after 10th) with one-year post qualification professional experience.
Or
Applicant must possess a master's degree in Arts/ Science/ Computer Applications (2-year programme after qualifying 10+2+3)
Or
Final year students can also apply for CEED, given that they produce the necessary documents at the time of counseling. The detailed requirements have been explained in the CEED 2024 Eligibility Criteria.
About UCEED
Undergraduate Common Entrance Examination for Design (UCEED) is conducted by IIT Bombay under the guidance of the UCEED-CEED Implementation Committee every year to offer admission to eligible candidates in Bachelor of Design (BDes) programmes offered at colleges accepting UCEED scores.
UCEED is an online examination of three hours duration that is typically conducted in the month of January every year. Merely appearing for the UCEED exam or securing a spot in the UCEED rank list does not guarantee admission in BDes programmes. Candidates who qualify for UCEED need to separately apply for admission as per the procedure prescribed by IIT Bombay. Admissions in BDes are done on the basis of merit in each category. The merit list is prepared on the basis of scores obtained by candidates in the written entrance exam.
Educational Eligibility Criteria for UCEED
Aspirants who have cleared their Class 12 or equivalent (qualifying) examination in the current year OR are appearing for the exams fulfill UCEED eligibility for the current year. Candidates from all streams, that is, Arts & Humanities, Science, and Commerce are eligible to apply for the UCEED exam.
NIFT NID CEED Regular Coaching with the Academy of Fashion and ArT
Dealing with the basic aspects of NIFT Entrance Exam & NIFT Situation Test, alongwith Group Discussion and Personal Interview.
Extensive NID CEED UCEED Mock Tests and Interactive sessions.
Elaborate feedback sessions on individual candidate performance.
Explaining and live demonstration and video tutorials for NIFT Situation Test and NID Studio Test.
Discussing the Important Do's and Don'ts of CEED and UCEED Entrance Exams.
Discussing and solving NIFT Previous Year's Question Papers.
Counseling sessions from NIFT experts
Mentoring by experts in the industry.
Regular discussion sessions on various case studies, and current affairs.
Motivational sessions for candidates to build up their confidence.
Numerous workshops and Seminars for candidates.
24/7 online support
AFA COURSE FEATURES
"Most comprehensive course designed and delivered by NID, NIFT and other top art and fashion institutes Alumni with special emphasis on Creative Ability Test
Well designed course content covering all subjects in depth
Class tests in each session and assignments for practice
Simultaneous preparation for SITUATION TEST, STUDIO TEST and INTERVIEWS
Regular live interaction with fashion and media celebrities
Weekly test series of Institute specific Mock Tests
Regular feedback given on your performance
Home assignments reinforce the concepts and learning.
Difficulties are discussed in class so that the student becomes absolutely clear.
Career guidance along with entrance exam preparation
Course comprises of last years papers and sample questions related to NID, NIFT, PEARL, FDDI, NATA etc.
24/7 online support via email so you can Share your doubts and problems.
Why should you join NIFT NID CEED Regular Coaching
Above all, throughout your NID NIFT Entrance Preparation you will need professional guidance. This way you will not tend to waste precious time in planning and looking for resources. Our course structure is planned and is student-specific to match your skill sets so that you can immediately get down with your preparation.
You will also get regular NIFT NID 1 Year offline Coaching so that if you have any queries, they will be solved immediately. Hence, you do not have to go around looking for solutions. Moreover, the solution will be coming from an experienced and professional mentor.
In addition, with our NIFT NID CEED Regular Coaching, you will also get comprehensive and easy-to-understand study materials accompanied by test papers and solved illustrations. We will also provide video tutorials for NIFT Situation Test and NID Studio Test.
Moreover, you will also get interactive sessions with our NIFT NID CEED Regular Coaching where you will also come across queries from other students and the solutions to those queries. This will prove beneficial for you as well.
In conclusion, the most important part, you will get hands-on training with NID Mock Test Papers and NIFT Mock Interview sessions. Therefore, the Mock Tests will be to simulate the real test scenario which will prepare you for the real situation and handle the pressure.
In our NIFT NID CEED Regular Coaching, you will get a healthy competitive environment among the other aspirants, and you will find a lot of places for improvement for yourself as well.
---
Registration- First come, first served basis !
….Limited seats…Apply now…! Your Success is our Aim…!!!!
Hostel Facility Avaliable.
What Makes Afa #1 in NIFT / NID ENTERANCE.
Highest Selection in NIFT / NID / PEARL / OTHERS in Sucessive 12 Years.
Afa Soars to new Heights in NIFT'2022, 656 Selection in NIFT'2022.
Afa Team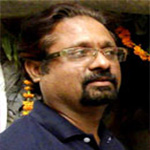 Indrajeet Singh has worked as a design educator, ex faculty of nift / pearl / coa, team member, project head and has an experience of 25 years for the design aspirants. He has also worked with several advertising agencies.. He is also renowned for photography, visualiser ...
Mr. Indrajeet Singh
Professor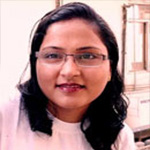 Excellence and mastered in the stream of art and design. Been working from last 15 years in the same field, made her developed a good sense of practical field, aura of the current trend forecasting, solving face to face students queries and making them stand in the crowd in a unique way through her excellent and fair guidance at AFA. Best known among students for her knowledge and experience about design and architecture colleges. She also given her 100 per cent assurance towards work and responsibilities.
Mrs. Rekha Chaudhary
Teacher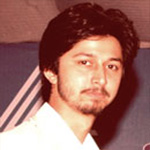 Talented and energetic faculty of AFA with creative mind and experience in the field of architecture . Graduated from school of planning and architecture, has worked with institute of town planners India and knowledge works. Been in the same field for 3 years and has remarked himself with lots of knowledge, intellect and brain power . Better experience about the heads and tails of the planning and architecture.
Mr. Amaan Hasan
Teacher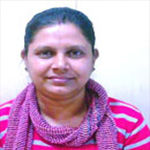 Graduated from College of Art, Delhi and has an experience of 08 years. She has been a blessing for the institute in providing the best possible to the students like the other faculties at AFA. Being from an art and design background she made us proud in end number of times with solving students queries at work. She is also best known for her creativity and innovative works . Been appreciated among students for her personal care, kindness and work assurance.
Mrs. Hema Yadav
Professor