NIFT GD PI CLASSROOM COACHING
7 DAYS GD/PI COACHING FOR NIFT M.DES/MFM
AFA announces 7 days special training for the preparation of NIFT( M. Des and MFM ) GD/PI. Our team has trained over thousands of students ,which are already a part of NIFT, NID, CEED, UCEED, NATA, JEE (B.ARCH), PEARL, IIAD, TDV, UID, CHITKARA, UPES, ARCH ACADEMY, JSAA, KRMU, SOD, PCU, ISDI, WUD, MIT, ITM MUMBAI, IMS DIA, LPU, ECOLE…….!
7 Days Crash Couses for NIFT GD/PI Classroom classes
( Note :- This course can be converted to regular classroom coaching course by paying rest of the fees)
The NIFT GD PI Classroom Coaching with Academy of Fashion and Art is an experience of a lifetime. The Group Discussion and Personal Interview will be an integral part of almost all selection process, be it during the NIFT Entrance or the ensuing Job Interviews.
Therefore, we take great care in designing a comprehensive NIFT GD PI Classroom Coaching course for every aspirant at AFA. Academy of Fashion and Art has been creating Toppers in the field of fashion, art and design; therefore, we have a great track record and consequently a humongous experience. We have a great panel of faculty members who are the alumni of NIFT and various top design colleges. We ensure that you will be greatly benefitted by efforts taken by our experienced faculty members.
Explore the Best NIFT GD PI Classroom Coaching at AFA. It is not a course, it will a knowledgeable journey for you. The experience that we have been able to gather and, the opportunity to share it with you is our priority.
Right now, just imagine, you are sitting as a part of a formal group discussion, or facing a panel of interviewers, and being bombarded with questions!
Does the thought of Group Discussion or Personal Interview send chills down your spine?
No worries, we have a solution to that. This is absolutely natural; many of us are really concerned when it comes to Group Discussion and the Personal Interview rounds.
There are some basic, general reasons why usually most candidates fail to perform well in the GD & PI:
Addressing the public or public speaking.
Lacking sufficient knowledge or skills to create logical arguments to put forth in the discussion.
Lack of proper command of the language leading to ineffective communication.
The Best NIFT GD PI Classroom Coaching at Academy of Fashion and Art, helps you to identify your drawbacks, if any and provide techniques to overcome them.
Our NIFT GD PI Offline Coaching will provide you with an impetus to achieve your dreams by enhancing you confidence and skill sets. You will get ample skill and ability development techniques and strategies that will surely help to reach out to your goals.
The NIFT GD PI Classroom Coaching has to be comprehensive, interactive. It should be individual aspirant-centric because every aspirant has their own level of skills, abilities, weaknesses, and strengths. Therefore, addressing individual aspirant's needs and requirements is our priority. We offer an objective-driven approach towards NIFT GD PI Offline Coaching.
Amazing Tips to Crack the NIFT Group Discussion
Be calm and positive
Sit in an erect and attentive posture
Be confident but never try to dominate
Try to initiate the group discussion only when and if you have the relevant substantial knowledge on the topic
You must ensure to bring forth your points in the argument when you have facts and figures backing them.
Never deviate, always deliver relevant and sensible points
Always speak assertively but politely
Always maintain eye contact while addressing your group members
Never make eye contact with the panel members while you are speaking on the topic, as you are in a group discussion and must address only the group members.
Be a good and keen listener and do not interrupt others while they speak.
Do not lose your temper at any point
Always maintain a logical and constructive approach throughout the group discussion
Be yourself and your natural self
Be attentive and do not jump to conclusions.
Think before you speak. Gather and organize your thoughts.
Your body language such as your mannerisms and gestures are more likely to speak more than your words. This reflects your attitude and personality.
Never command. You can always request by making yourself skillfully assertive.
Never take the discussion personally and display aggression on objections. Remember to handle the objections and arguments with relevant facts and references.
Motivate the dormant group members to speak and place their ideas.
Remember, all your efforts in initiating and leading the group will go to waste if you do not contribute with informative insights on the topic.
Amazing Tips to Crack the NIFT Personal Interview
Understand the objectives clearly

There are various aspects which as being assessed about your overall personality, in the interview. Therefore, do you homework well. Stay focused during the interview, listen attentively. If you are unable to infer the question, clarify it immediately, before hurrying into answering the question. If you do not know the answer to a question, politely convey that to the panel members.

Staying Confident

Confidence is among the most important things which will help you to crack the Personal Interview. Always ensure to keep a consistent eye contact with the interviewer. Sit still but relaxed, never fidget with a pen or shake your legs. These movements send signals that you are nervous. Make occasional and non-deliberate hand gestures when required.

Provide frank opinion

There will be times in the interview when the interviewer is seeking your frank opinion not a diplomatic one. So, present a frank but a logical opinion along with facts, and a constructive solution if necessary.

Effective communication skills

You must ensure that you maintain effective interpersonal skills. It is very important that you are able to convey what you are thinking. Use simple words and make short sentences, with a pause to breathe also. Short intervals or pauses are very important as this will help you to relax and at the same time provide you ample time to think of what you are going to say next.

Skillfully showcasing you skills

It is very important that you efficiently highlight your abilities and skills. This is the opportunity which you will get to prove your worth. Here you have to convince the interviewer of your qualities and skills which makes you ideal candidate among the shortlisted names. And also must prove how your skills will benefit, or how will you be able to contribute in the development of the field which you are selecting as your career.

Maintain honesty

There will be instances or questions which will assess your basic characteristics like honesty. Always make up your mind before answering a question as the argument may be extended ahead if the interviewer is not satisfied with your answer. Keep in mind that the interviewer majorly is not looking for a right or wrong answer, but is looking for how well you respond to the questions.

Leading the interview in areas which you are strong

Easier said than done, but try to invite the questions in a smart and strategic manner to showcase you knowledge and strong points. Eloquently, diverting the questions into your strong areas helps you to showcase your hold on the points of discussion.

Staying composed and calm

It is very important for you to stay composed and calm. You are up for a simple interview, in which you may or may not succeed, that's it. Therefore, there is no need to panic or feel jittery or get nervous. Staying calm in a crisis situation is another aspect of your personality traits which will decide your selection.

Dress up for the occasion

Formal clothes are what you should be wearing for an interview. Shirt and trouser combination should be kept in mind, with polished shoes. We would surely recommend a tie, as it adds to the smart appeal. The clothes which you wear to the interview will create a long lasting effect or an instant fail. On entering the interview room, greet the interviewers with a smile and a good day, which will add to your jovial attitude.

Avoid argument

Getting into an argument with the interviewer will only lessen your chances of getting shortlisted. Therefore, acknowledge what the interviewer has to say and, then calmly put forth your points with factual references. Be assertive, but do not negate the interviewer's opinion. Try to pick up the points the interviewer mentions and subsequently put forth your points with logical and factual references to prove your concept.
NIFT GD PI Classroom Coaching with AFA India
AFA India is considered among the best NIFT GD PI Classroom Coaching because
We have a great panel of faculty members who are alumni of NIFT and various top design colleges. They commendable experience in their field substantial enough to guide you through the whole process of Group Discussion and Personal Interview.
Our state-of-the-art infrastructure promotes interactive learning with audio-visual aids.
The very integral part of our Classroom Coaching is student-faculty communication, where the faculty members empathize with the students by providing solutions to their queries.
We have a great compilation of study materials comprising books, sample mock test papers, and precious year's question papers.
The most important activity we perform as the Best NIFT GD PI Coaching is holding regular Mock Group Discussion Session, as well as Personal Interview Session. After that, providing individual feedback for performance enhancement.
Now, let us look into our NIFT GD PI Classroom Coaching Features
Dealing with the basic aspects of Group Discussion and Personal Interview
Extensive Group Discussion and Mock Interview sessions
Elaborate feedback on individual candidate performance
Explaining and live demonstration of Group Discussion and Personal Interview etiquettes
Discussing the Do's and Don'ts of GD and PI.
Discussing the common GD and PI Questions
Mock Group Discussion on the various Current issues and topics
Discussion on common questions while facing an interview and how to answer them.
Counseling sessions from NIFT experts
Mentoring by experts in the industry.
Regular discussion sessions on various case studies, and current affairs.
Motivational sessions for candidates to build up their confidence.
Numerous workshops and Seminars for candidates.
24/7 online support
AFA SOARS TO NEW HEIGHTS IN NIFT 2019
WHERE NO OTHER TRAINING INSTITUTE HAS GONE BEFORE...

633

Afa Students selected in NIFT 2019
HIGHEST SELECTION IN INDIA
What Makes Afa #1 in NIFT / NID ENTERANCE.
Highest Selection in NIFT / NID / PEARL / OTHERS in Sucessive 12 Years.
Afa Soars to new Heights in NIFT'2022, 656 Selection in NIFT'2022.
Afa Team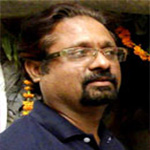 Indrajeet Singh has worked as a design educator, ex faculty of nift / pearl / coa, team member, project head and has an experience of 25 years for the design aspirants. He has also worked with several advertising agencies.. He is also renowned for photography, visualiser ...
Mr. Indrajeet Singh
Professor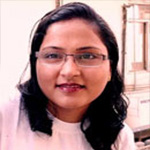 Excellence and mastered in the stream of art and design. Been working from last 15 years in the same field, made her developed a good sense of practical field, aura of the current trend forecasting, solving face to face students queries and making them stand in the crowd in a unique way through her excellent and fair guidance at AFA. Best known among students for her knowledge and experience about design and architecture colleges. She also given her 100 per cent assurance towards work and responsibilities.
Mrs. Rekha Chaudhary
Teacher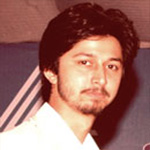 Talented and energetic faculty of AFA with creative mind and experience in the field of architecture . Graduated from school of planning and architecture, has worked with institute of town planners India and knowledge works. Been in the same field for 3 years and has remarked himself with lots of knowledge, intellect and brain power . Better experience about the heads and tails of the planning and architecture.
Mr. Amaan Hasan
Teacher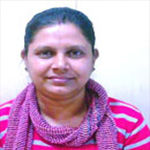 Graduated from College of Art, Delhi and has an experience of 08 years. She has been a blessing for the institute in providing the best possible to the students like the other faculties at AFA. Being from an art and design background she made us proud in end number of times with solving students queries at work. She is also best known for her creativity and innovative works . Been appreciated among students for her personal care, kindness and work assurance.
Mrs. Hema Yadav
Professor