UCEED ONLINE CRASH COURSE
AFA is commencing Online live Classroom Sessions for different Design and Art institutes entrance exam preparation from Home. 15 Days special online live crash course is designed exclusively for students to learn all the subjects in detail and qualify the entrance. The Course is conducted by the most experience group of faculties in the field of Art and Design.
Online live classes
Live classes by Experts
Recorded Videos
Play Anytime Anywhere
Pdf Study Material
Study after the class
Online Support
24x7 chat support
Enroll for 15 Days UCEED online Live classes. Register now
You can join the online classes from 12th December onwards.
( Note :- This course can be converted to regular classroom coaching course by paying rest of the fees)
UCEED Online Crash Course for 15 Days is a comprehensive learning platform prepared by the Academy of Fashion and Art, especially for students who are not able to attend the regular classes due to academic involvement and do not want to waste a complete year. Being one of the Best UCEED Preparation Coaching Institutes it our priority to make every design aspirant's dream come true. Therefore, we have designed this Online Crash Course so that no aspirant should miss out on the opportunity due to time constraint, if they have the required skills and capabilities, and most importantly are passionate about the dream career in designing.
UCEED Online Crash Course in Detail
ABOUT UCEED ENTRANCE EXAM
UCEED or Undergraduate Entrance Examination for Design is conducted by the IIT Bombay under the guidance of the UCEED Implementation Committee each year. This exam is conducted for the admissions into the Bachelor of Design program offered at colleges accepting UCEED Scores. Candidates after qualifying for UCEED need to separately apply for admission in various other colleges and institutes.
UCEED 2022 Exam Pattern assesses the analytical and numerical ability of a candidate with a primary focus on drawing skills as well. Therefore candidates should be aware of the types of questions being asked in the exam, the marks they carry, section-wise marks allocation etc.
UCEED EXAM PATTERN AND QUESTION PATTER OF UCEED
It is an objective type exam
There will be one question paper for a total of 3 hours duration
The question paper will carry total marks of 300
The question paper will be in English
The question will consist of 2 Parts – Part A & Part B
Questions from both parts a compulsory
Part A consists of 3 sections mainly comprising of numeric ability
Part B has only one question that is aimed to test drawing skills
Here is the elaborate detail into the Question pattern for UCEED Question paper Part A:
UCEED PART A
Total Marks: 240 Marks, Maximum Time: 2 Hours 30 minutes
The Part A of the question paper consists of 3 sections
Section 1
18 NAT (Numerical Answer Type) Questions
Questions carry 4 marks each
There is no negative marking
Questions that are not attempted will be given zero marks
Section 2
18 MSQ (Multiple Select Questions)
Questions will carry 4 marks each
0.19 negative marking each wrong answer
MSQ has one or more correct answer out of 4 choices
Section 3
32 MCQ (Multiple Choice Questions)
Questions will be worth 3 Marks each
0.71 negative marking for every wrong answer
MCQ will have 4 choices of which only one correct answer
UCEED PART B
Part B consists of one question that is to assess the drawing skills which will require subjective evaluation
In this part, the Question will appear on the computer screen for which the answer has to be written drawn in the answer book provided by the invigilator only
The answer booklets will be collected at the end of the examination
Part B Questions is mandatory to answer
UCEED Entrance Syllabus
Now we come to most important part of UCEED Entrance Exam, where we will discuss the UCEED Exam Syllabus. In other words, it is very essential to know what you are up for. You have to be well aware of the UCEED Entrance Syllabus before you start your UCEED preparation.
So, let us see the UCEED Entrance Part-A Syllabus
Visualization and Spatial Ability
Observation and Design Sensitivity
Environmental and Social Awareness
Analytical and logical reasoning
Language and Creativity
Design Thinking and problem-solving
So, now let us discuss in-depth all the above topics and subjects
Visualization and Spatial Ability
Focuses on Diagrammatic representation of Data
It highlights the aspect of interpretation of a large volume of data in pictorial form
This also helps to represent complex data in a simple format
Observation and Design Sensitivity
It enhances the ability to extract hidden data.
Analysis and logical reasoning play an important role in defining both people and situations critically.
This also helps improvise the difference between tangible and intangible objects.
Environmental and Social Awareness
It is about the general awareness of the natural resources, temperature and climate.
Resources like; water, minerals, vegetation all combine to create the natural resource which needs to be utilized optimally.
This requires a good amount of design and planning.
The subject also revolves around designing artifacts.
Analytical and Logical Reasoning
This gives one insight into how analyzing both quantitative and qualitative data can be done through analytics and understanding.
Every situation, solution, and concept can be weighed through analytics.
It also gives a clear understanding that there is no place for bias opinions and assumptions.
All are based on data and one needs to logically understand and interpret data.
So, this area covers questions for data interpretation and brainteaser options.
Language and creativity
This is a wide array where candidates can show their creativity along with a proper display of their grasp of the English language.
Knowledge in terms of grammar, tenses, verbs, vocabularies, and thought processes will be gauged.
Creativity and innovation play a big role here.
Design Thinking and Problem-Solving
This area will judge if students can identify and analyze complex data.
Candidates need to identify problems and generate a solution that will best fit the situation.
Generating solutions will also involve reviewing the options available.
UCEED Entrance PART – B Syllabus
Drawing
Ability to draw objects, products, people, or scenes in proportion with quality, composition, proportion, perspective, and shading
Useful Tips for UCEED Entrance Exam
UCEED Exam Pattern follows the OMR sheet for capturing answers.
Therefore, candidates must carry dark HB pencils for their answers to get recognized easily by a computer.
Details like name, roll number need to be filled in very carefully.
All the instructions mentioned on the OMR sheet need to be read carefully in order to avoid any possible errors.
Read the questions carefully since there might be time constrain if one wastes too much time on one question.
All three sections need to be attempted with equal importance hence time distribution is very important to allot equal time to all three sections.
Remember, any unattempted question will be considered null and void so the score will improve with more questions attempted.
Since the last section also carries negative marking so it will be advisable to invest more time in this section and try to do fewer mistakes in this section.
Finally, everything will depend on your preparation, therefore, stay attentive and focused so as to crack UCEED Entrance to achieve your dreams.
UCEED Frequently Asked Questions
Q1. What are the eligibility criteria to apply for UCEED?
Answer – Candidates must have passed the qualifying examination for 10+2 or equivalent or appearing in the current year. But must have the results and satisfy the required marks criteria for final selection. Candidates from all streams Science, Commerce and Arts & Humanities are eligible for UCEED Entrance Application.
Q2. What is the Cut-off for UCEED?
Answer – The cut-off is released by IIT Bombay. Candidates have to obtain a minimum of 100 marks to qualify UCEED. Though the Cut-off is released category wise. The minimum qualifying marks may also vary as per the availability of seats.
Q3. Which are the institutes that accept the UCEED Score?
Answer – The Score of UCEED is accepted by four main institutes:
IIT Bombay
IIT Guwahati
IIT Hyderabad
IITDM Jabalpur
There are other well-known institutes also that accept UCEED score for admission into their institutes. But, the candidates have to apply for admission/Counselling separately to each of them.
Q4. How much number of attempts can I make for UCEED?
Answer – Candidates who meet the UCEED Age Criteria can take the exam a maximum of two times and that too in the consecutive years. Candidates need to acquire UCEED rank to secure admission at it's participating colleges. UCEED Score is valid for 1 year and is applicable for admission only in the corresponding academic year.
Q5. Should I enroll with a UCEED Coaching Institute for Preparation?
Answer – The UCEED Entrance Exam is a highly competitive exam. According to the statistics, approximately more than 12,000 candidates appeared for the exam and just about 2,000 candidates manage to qualify for the exam. Considering this statistics it seems quite a tough job to Crack the UCEED. Therefore, we would surely recommend getting some professional help.
Being one of the Top UCEED Preparation Coaching Institute, AFA will provide you with all the essentials that will completely equip you to smoothly crack the UCEED Entrance Exam.
Best Reasons to enroll in our UCEED Online Crash Course
UCEED Online Coaching Class will provide you with the study materials, Interactive Online Classroom Sessions, UCEED Previous Year's Question Papers, Mock Test Sessions, Mock Test result review and feedback for performance enhancement, etc.
Over the years with experience the Academy of Fashion and Art have earned a reputation of being the Best UCEED Coaching Class. Our Online Crash Course for UCEED Preparation has also become very popular among the UCEED aspirants.
We have been working diligently towards the development and propagation of our teaching methodologies. Our state-of-the-art infrastructure facility enables a smooth and uninterrupted online mode of learning but also enhances the overall learning experience.
Our panel of faculty members who are alumni of various renowned colleges, universities, and institutes, makes us really proud. And, are experts from the fashion, art and design fields. They not only teach but also empathize with the candidates, which in turn helps them to bond with the students, and makes them approachable as well. In other words, this enables the students to come up with their queries related to the subject.
The Academy of Fashion and Art faculty members also help the students by reviewing their UCEED Mock Test answers and providing feedback to enhance their performance.
In our UCEED Online Crash Course, we have also made provisions to provide the students with UCEED Online Study Materials, also available in PDF formats which are easy to access anytime, anywhere. We have online video tutorials also to provide you a great learning experience through both audio-visual aids.
At AFA our priority is to provide with quality learning and enhanced skills and ability development to smoothly crack UCEED Entrance Exam.
Features of the UCEED Course
Live Classes from the Faculties

Sessions conducted in friendly and inclusive environment for better two way communication between Student & faculty
Faculties will teach LIVE for the preparation of UCEED where students can interact and communicate with them
All Problems and Solutions will be discussed by the Faculties
Imparting the awareness regarding the DO's & DON'Ts for the Test

Recorded Video Links

Complete set of Recorded videos to see all the utmost important and relevant ways to prepare for UCEED 2022
Best and Most Complicated Problems of UCEED Exam Solution by the faculties in Time
Examples of Models from previous year examination

"Most comprehensive course designed and delivered by IIT,NID, NIFT and other top art and Design institutes Alumni with special emphasis on Creative Ability Test
Well designed course content covering all subjects in depth
Class tests in each session and assignments for practice
Weekly test series of Institute specific Mock Tests
Regular feedback given on your performance
Home assignments reinforce the concepts and learning.
Difficulties are discussed in class so that the student becomes absolutely clear.
Career guidance along with entrance exam preparation
Course comprises of last years paper and sample questions related to UCEED
24/7 online support via email so you can Share your doubts and problems.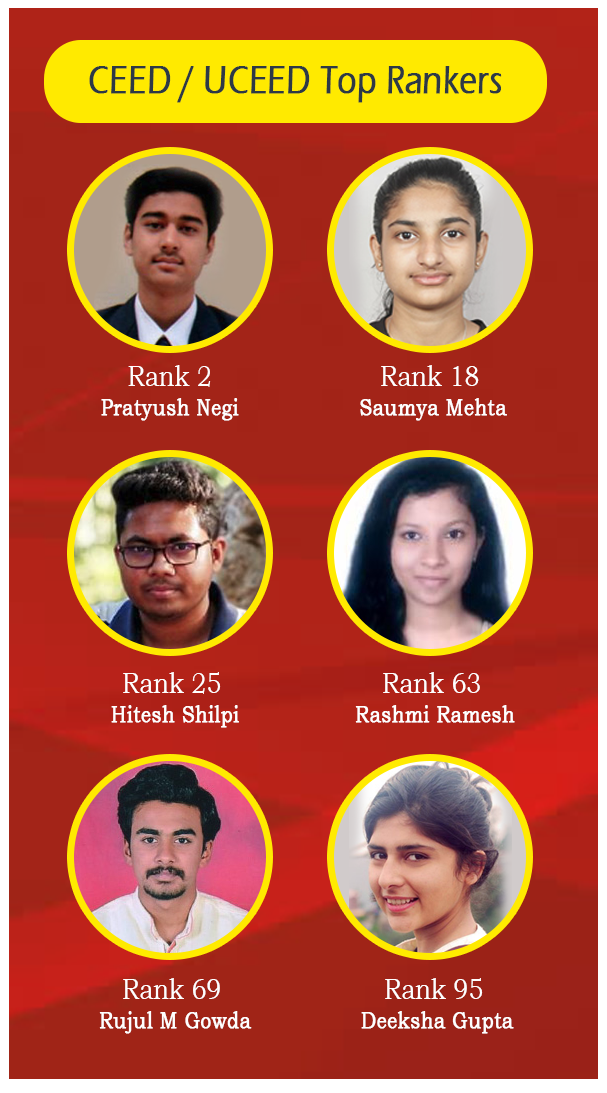 FOLLOWING ONLINE TESTS & STUDY MATERIALS WILL BE PROVIDED IN THIS CRASH COURSE
Six Online Mock Tests as actual pattern of UCEED will be included in this Crash Course. You May try Free One Mock Test Now.
STUDY MATERIAL
DESCRIPTION
13 books Set for preparation of UCEED
5 Books on Creative Aptitude Test
6 Books on General Aptitude Test, English, Logical Reasoning
1 Book on Art Awareness.
1 Book on Previous Years Question Bank of UCEED-PG COURSES with suggested answers.

Sectional Assignments on Creative Aptitude Test
Lateral Thinking
6 Mock Test Papers for UCEED with suggested answers.
UCEED PREVIOUS YEARS PAPER - 2007 to 2019.
CREATIVE ABILITY MATERIAL DETAILS
Basics of Drawing -Lines and Shapes
Gradation Chart
Color Theory, Color Schemes and color Compositions
Still Life Drawings, Eye Levels and Symmetrical Drawing Concepts,Object drawings from day today life.
Perspective- Types and Usage
Human Body Knowledge
Anatomy, Proportions and Divisions
Basic and advanced Human Drawings
Hands and Feets Study
Human Features
Animal and Bird Study
Practice Exercises
Color Rendering and Design
Inspirational Design
Means of Advertisement-Visual Communication
Grid Collages
Metamorphosis
Study of Objects and Lateral Thinking
Compositions
Story Illustrations
Pictograms and Signage
Geometrical and Design Exercise
Practice exercises on the topic mentioned in the Creative books to develop
compositional sense
placement of different figures proportionally.
Sense of proportion.
Drawing of human figures of different postures, action and age groups.
Sense of solutions which is required in terms of solutions of different design entrance exam.
GENERAL ABILITY MATERIAL DETAILS
What is UCEED?
Eligibility Criteria
About the Course and Colleges
Syllabus and Examination Pattern with Marking Scheme of the Examination
VISUALIZATION and SPATIAL AWARENESS - ORTHOGRAPHIC PROJECTIONS
Plan and Elevation
Identifying 3D forms through Plans and Elevation
SPATIAL AWARENESS - Surface Counting
Counting visible surfaces, 3D Words, Objects
Counting 2d geometric shapes and lines
Counting Vertical/horizontal/oblique surfaces
Counting Complex forms –+3 Surface counting exercise
Platonic shapes surfaces* - Names and drawing
VISUALIZATION ABILITY - Mirror Images
Words and numbers Mirror images
Images Mirror reflections, Shapes, Motifs
Miscellaneous
Water Images
Words and Numbers Water reflections
Images Water reflections, Shapes, Motifs
Miscellaneous
PAPER FOLDING
Materials and Texture
Construction materials
Production Materials (ppt)*
Decoration Materials – Flooring, cladding, paints, plasters etc.
Unconventional materials
Optical Illusion
OBSERVATION AND DESIGN SENSITIVITY
LOGOS and Punchlines
Type of Logos
Designs of Logos
Chronology
Hidden meanings in logos
Punchlines
Perspective
Theory of Perspective – Perspective we see every day or in photographs
Linear perspective drawing 1pt, 2pt, 3pt, multipoint
Perspective photographs
Colour Theory and Line Theory
Colour Theories and Line theory
Elements of Design
Principles of Design
Colour Psychology and Significance
Photography
Evolution of camera
Type of cameras
camera and Its functioning
Technologies and terms
Accessories
Photography Glossary
Typography
Element and Principles of Design
Lines, Shape, Form, Colour, Pattern, Texture.
Art and Architecture
History of Indian Art
Overview of World Art Movements
Social and Cultural Connection with Design
Environmentally Sustainable Designs
Indian Cultural Background & Famous Structures
Musical instruments
Musical Maestros
Dance forms
Crafts and Dresses
(i) Architecture Awareness

India and World Architectural wonders
Ancient Indian art and architecture

(ii)Tallest buildings and Famous Structures
(iii)Environmental Awareness
Climate - climatic diversity in India, coastal regions, deserts, mangroves, plateaus, hilly terrain Demography
Infrastructure – Roads, Stadiums, Institutions
Language and Creativity
Reading Comprehension
Sentence Structure
Uses of Tenses
Active and Passive Voice
Articles
Vocabulary Skills
Logical and Analytical Reasoning
Directions
Distances
Statement and Conclusions
Statement and Assumptions
Critical reasoning
What Makes Afa #1 in NIFT / NID ENTERANCE.
Highest Selection in NIFT / NID / PEARL / OTHERS in Sucessive 12 Years.
Afa Soars to new Heights in NIFT'2022, 656 Selection in NIFT'2022.
Afa Team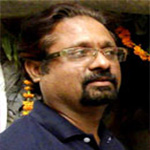 Indrajeet Singh has worked as a design educator, ex faculty of nift / pearl / coa, team member, project head and has an experience of 25 years for the design aspirants. He has also worked with several advertising agencies.. He is also renowned for photography, visualiser ...
Mr. Indrajeet Singh
Professor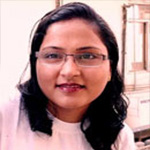 Excellence and mastered in the stream of art and design. Been working from last 15 years in the same field, made her developed a good sense of practical field, aura of the current trend forecasting, solving face to face students queries and making them stand in the crowd in a unique way through her excellent and fair guidance at AFA. Best known among students for her knowledge and experience about design and architecture colleges. She also given her 100 per cent assurance towards work and responsibilities.
Mrs. Rekha Chaudhary
Teacher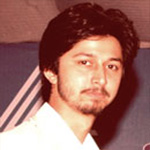 Talented and energetic faculty of AFA with creative mind and experience in the field of architecture . Graduated from school of planning and architecture, has worked with institute of town planners India and knowledge works. Been in the same field for 3 years and has remarked himself with lots of knowledge, intellect and brain power . Better experience about the heads and tails of the planning and architecture.
Mr. Amaan Hasan
Teacher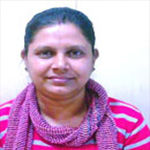 Graduated from College of Art, Delhi and has an experience of 08 years. She has been a blessing for the institute in providing the best possible to the students like the other faculties at AFA. Being from an art and design background she made us proud in end number of times with solving students queries at work. She is also best known for her creativity and innovative works . Been appreciated among students for her personal care, kindness and work assurance.
Mrs. Hema Yadav
Professor