Join The Best Online Coaching For

NIFT

PEARL

NID

WUD

TDV

NATA

JSAA

IIAD

UID

CEED

UPES

ARCH

CHITKARA

LPU

UCEED

ISDI

ITM MUMBAI

IMS DIA

MIT

2024 Entrance Exam
With 100% Success
AFA is commencing Online live Classroom Sessions for different Design and Art institutes entrance eaxam preparation from Home. The course is designed exclusively for students to learn all the subjects in detail and qualify the entrance. The Course is conducted by the most experience group of faculties in the field of Art and Design.
Following Module in Online Live course
Online live classes
Live classes by Experts
Recorded Videos
Play Anytime Anywhere
Pdf Study Material
Study after the class
Online Support
24x7 chat support
Enroll for NIFT 1 year online Live classes. Register now
( Note :- This course can be converted to regular classroom coaching course by paying rest of the fees)
Live Classes from the Faculties

Sessions conducted in friendly and inclusive environment for better two way communication between Student & faculty
Faculties will teach LIVE for the preparation of NIFT | NID | CEED | UCEED where students can interact and communicate with them
All Problems and Solutions will be discussed by the Faculties
Imparting the awareness regarding the DO's & DON'Ts for the Test

Recorded Video Links

Complete set of Recorded videos to see all the utmost important and relevant ways to prepare for Situation Test
Best and Most Complicated Problems of Situation Test – Solution by the faculties in Time
Examples of Models from previous year examination

"Most comprehensive course designed and delivered by NID, NIFT and other top art and fashion institutes Alumni with special emphasis on Creative Ability Test
Well designed course content covering all subjects in depth
Class tests in each session and assignments for practice
Simultaneous preparation for SITUATION TEST, STUDIO TEST and INTERVIEWS
Regular live interaction with fashion and media celebrities
Weekly test series of Institute specific Mock Tests
Regular feedback given on your performance
Home assignments reinforce the concepts and learning.
Difficulties are discussed in class so that the student becomes absolutely clear.
Career guidance along with entrance exam preparation
Course comprises of last years papers and sample questions related to NID, NIFT, PEARL, FDDI, NATA etc.
24/7 online support via email so you can Share your doubts and problems.
Following Online Tests & Study Materials will be provided in this Crash Course
VIDEOS, PPT, IMAGES, PRACTICE BOOKLET
10 Online Mock Tests as actual pattern of NIFT NID CEED UCEED will be included in this Crash Course. You May try Free One Mock Test Now.
15 books Set for preparation of NIFT/NID and other design institutes - GAT/CAT/DAT
5 Books on Creative Aptitude Test
3 Books on General Aptitude Test-Quantitative Aptitude, English, Logical Reasoning
3 Books including Test Series-Quantitative Aptitude, English, Logical Reasoning
1 Book on General Awareness
1 Book on Fashion/Design Awareness
1 Book on 17 Previous Years Solved Question Bank of NIFT-CAT -1999-2015 with suggested answers.
1 Book on 11 Previous Years Question Bank of NID-2004-2014 with suggested answers.

Sectional Assignments on Creative Aptitude Test
6 Mock Test Papers both on CAT and GAT for NIFT with suggested answers.
6 Mock Test Papers for NID with suggested answers.
1. BOOK-1-Introduction to Basic Drawing Fundamentals
Basics of Drawing -Lines and Shapes
Gradation Chart
Color Theory, Color Schemes and color Compositions
Still Life Drawings, Eye Levels and Symmetrical Drawing Concepts,Object drawings from day today life.
Perspective- Types and Usage
2. BOOK-2-Anatomy Drawing and Compositions :
Human Body Knowledge
Anatomy, Proportions and Divisions
Basic and advanced Human Drawings
Hands and Feets Study
Human Features
Animal and Bird Study
Practice Exercises
3. BOOK-3-Creative and Exploratory :
Color Rendering and Design
Inspirational Design
Means of Advertisement-Visual Communication
Grid Collages
Metamorphosis
Study of Objects and Lateral Thinking
4. BOOK-4-Imagination and Expression :
Compositions
Story Illustrations
Pictograms and Signage
Geometrical and Design Exercise
5. BOOK-5-(EXERCISE BOOK) Interactive and Emotive :
Practice exercises on the topic mentioned in the Creative books to develop
compositional sense
placement of different figures proportionally.
Sense of proportion.
Drawing of human figures of different postures, action and age groups.
Sense of solutions which is required in terms of solutions of different design entrance exam.
1] QUANTITATIVE ABILITY
This book consists of questions on Addition, Multiplication, Division, Fractions, Percentage, Rate of Interest, Work and Task, Ratio and Proportion and Distance.
2] COMMUNICATION ABILITY AND ENGLISH COMPREHENSION
It includes questions on synonyms, antonyms, words with corresponding meanings, singular, plural, one word substitutes, idioms and phrases, correct spellings, etc. It also includes exercises to comprehend a situation from a given passage.
3] ANALYTICAL ABILITY
This book is designed to test the candidate's inference and logic from the given information. It includes Analogy, Logical Sequences, Visual Reasoning Embedded Figures with Statements.
4]GENERAL AWARENESS-
It includes topics on general awareness which is in relevance with the design entrance examination . Its compilation includes books and author, awards,nationa facts and figures, culture of India etc.

What Makes Afa #1 in NIFT / NID ENTERANCE.
Highest Selection in NIFT / NID / PEARL / OTHERS in Sucessive 12 Years.
Afa Soars to new Heights in NIFT'2022, 656 Selection in NIFT'2022.
Afa Team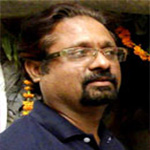 Indrajeet Singh has worked as a design educator, ex faculty of nift / pearl / coa, team member, project head and has an experience of 25 years for the design aspirants. He has also worked with several advertising agencies.. He is also renowned for photography, visualiser ...
Mr. Indrajeet Singh
Professor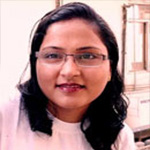 Excellence and mastered in the stream of art and design. Been working from last 15 years in the same field, made her developed a good sense of practical field, aura of the current trend forecasting, solving face to face students queries and making them stand in the crowd in a unique way through her excellent and fair guidance at AFA. Best known among students for her knowledge and experience about design and architecture colleges. She also given her 100 per cent assurance towards work and responsibilities.
Mrs. Rekha Chaudhary
Teacher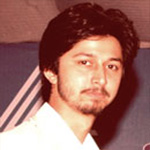 Talented and energetic faculty of AFA with creative mind and experience in the field of architecture . Graduated from school of planning and architecture, has worked with institute of town planners India and knowledge works. Been in the same field for 3 years and has remarked himself with lots of knowledge, intellect and brain power . Better experience about the heads and tails of the planning and architecture.
Mr. Amaan Hasan
Teacher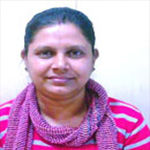 Graduated from College of Art, Delhi and has an experience of 08 years. She has been a blessing for the institute in providing the best possible to the students like the other faculties at AFA. Being from an art and design background she made us proud in end number of times with solving students queries at work. She is also best known for her creativity and innovative works . Been appreciated among students for her personal care, kindness and work assurance.
Mrs. Hema Yadav
Professor