AFA announces special 15 Days Workshop for the preparation of NID Mains Test after the declaration of results of the first phase of NID.
Our team has trained over thousands of students , which are already a part of UCEED, CEED, NID, NIFT, PEARL, ARCH, IIAD, UID, CHITKARA …….!
---
Why join AFA for Mains Test ?
Will cover all types of tests in the classroom with Innovative Themes and Aesthetic Appeal
Will provide Similar 3D Model preparation on the pattern of NID
Will provide practice exercises for all types test .
Will provide question bank for all aspects of tests with references and ideas of solution of last 10 years.
Will provide free material kit which includes variety of material which are similar to actual Mains Test. A candidate need not waste time and energy in searching different materials. Free material kit will include different types of paper, cardboard, clay, different types of wires etc.
Classes will include Creative and Clever Manipulation of the given material
Will provide practice for variety of Audio- Visual rounds separately.
Sessions designed and delivered by NID, NIFT and other top art and fashion institutes Alumni
Special Classes and Mock interviews with the type of questions actually asked in NID.
Special attention and guidance for portfolio review.
---
What is NID Mains Test ?
NID conducts 15 days workshop after the declaration of the results of DAT-Design Aptitude Test. This workshop is known as Mains Test. It includes a series of test.
A] DOODLE EXERCISE
B] 3D MODEL MAKING
C] CLAY MODELING
D] WIRE MOULDING
E] THEMATIC / PSYCHOMETRIC TEST
F] AUDIO/ VISUAL TEST
G] INTERVIEW AND PORTFOLIO
A. DOODLE EXERCISE :
Doodle is scribblingaway absent mindedly and often these doodles can carry a great deal of meaning. And for the artist can sometimes be the source of inspiration for serious artwork. Creating something meaningful out of given unplanned vague lines. It may be solved from any direction.
Question - Complete the following doodles and give a suitable title for each of them.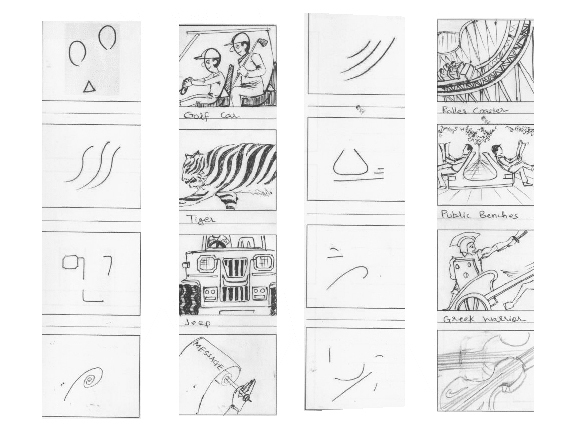 B. 3D MODEL MAKING :
3-D MODEL MAKING: It involves making of 3-D models using the given materials such as clay, wire, string, different kinds of paper, thermacol, cloth etc. The time limit may vary from 30 minutes to 45 minutes.
Question - Design a model to depict Energy.
Material Given: Balloon, Themacol, Butter Paper, Jute String, Glaze Paper and Hard Board.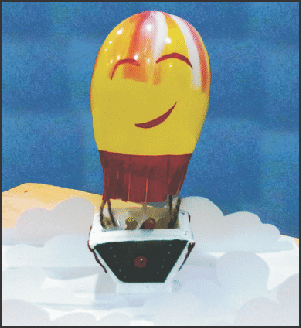 Question - Create 3D model of a Pollution Free Vehicle.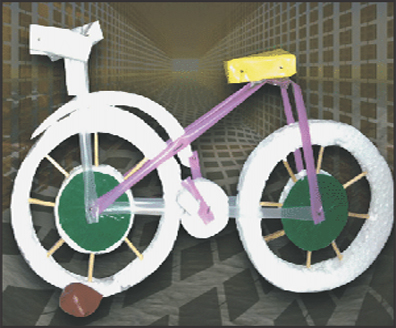 C. CLAY MODELING :
Create a 3D objects using given quantity of clay along with clay tools like U tool, V tool, knife cutter, etc.
Question - Create a 3D model in detail using given potter's clay.
[Reference picture given.]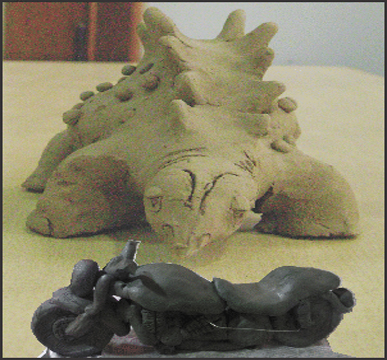 Question - Create a 3D model on Marine Life using potter's clay. You may use colors to make your model effective.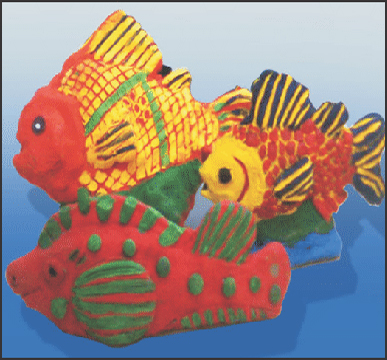 D. WIRE MOULDING :
Constructing 3D mechanisms by twisting and turning wire material like G wire, Alminium, SS wire, etc.
Question - Create two things with the given wire and write conversation between them.
Question - Create a 3D model in detail using given potter's clay.
[Reference picture given.]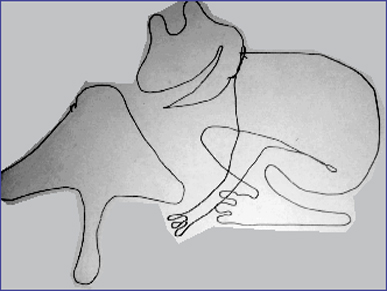 FROG AND MUSHROOM
FROG: IT'S RAINING SO HARD! BROTHER MUSHROOM, DO YOU MIND IF I TAKE SHELTER UNDER YOU?

MUSHROOM: OFCOURSE NOT BROTHER FROG. PLEASE JOIN ME.

FROG: THANK YOU VERY MUCH. PLEASE LET ME KNOW IF THERE IS ANYTHING I COULD EVER DO FOR YOU.

MUSHROOM: THERE IS ACTUALLY SOMETHING WHICH HAS BEEN BOTHERING ME FOR SOMETIME. A GANG OF FLIES ALWAYS KEEP NAGGING ME AND SINCE I DON'T HAVE ANY LIMBS I CAN'T DO ANYTHING ABOUT IT. COULD YOU PLEASE SCARE THEM AWAY?

FROG: OFCOURSE, NO PROBLEM. JUST LET THEM BOTHER YOU ONCE MORE AND I WILL HANDLE THEM. ACTUALLY I'M FEELING A LITTLE HUNGRY, SO I MIGHT JUST DO SOM.
E. THEMATIC/ PSYCHOMETRIC TEST :
This test is based on your observation and presence of mind. The time limit may be 1 minute to 10 minutes.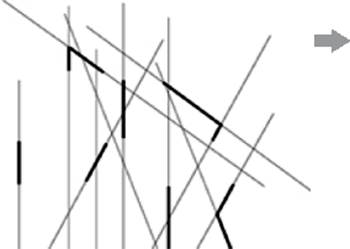 They will show you some pictures for 3 seconds and can ask
a. Draw what you see ?
b. Turn black lines into Grey and grey into black ?
c. How many lines were angular ? etc.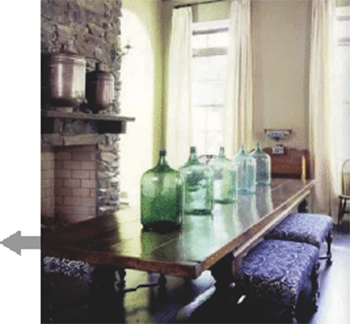 They will show you interior of a house for 3 seconds and can ask
a. How many bottles were there ?
b. What was the colour of bottle ?
c. How many steel containers were there ?
d. How many windows did you see in the picture ? etc.
F. AUDIO/ VISUAL TEST :
A candidate has to listen to an audio or may be shown a video clipping for a minute and then he/ she is to answer a series of questions based on them.
VIDEO: They can show the video of Sole of shoe, Dash board, Skin of elephant , etc.
AUDIO:They can make you listen to the Bleating of goat, Screaming of a bird, cutting of paper with scissor, etc.

G. PORTFOLIO AND INTERVIEW :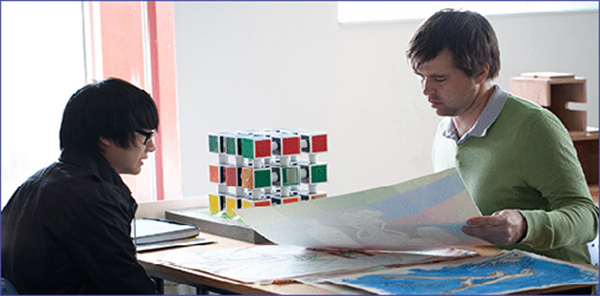 It plays a very important role in the final selection. A candidate must carry a collection of his/ her original work which may include manual drawing and sketching, photographs, computer layouts etc. A candidate must have complete knowledge about his/ her work and all the work must be presented very neatly.

INTERVIEW: It is face to face conversation between the candidate and interviewers. Dress up in your usual manner and present yourself in a relaxed state of mind. Answer their questions smartly, confidently and very important honestly.
A. What is the meaning of your name?
B. Tell us something about the place you belong to?
C. What did you see in ahmedabad?
D. Which course you want to pursue from nid and why?
E. Where do you see your self other 10 years
See More Mains Test Questions
AFA SOARS TO NEW HEIGHTS IN NID 2014
WHERE NO OTHER TRAINING INSTITUTE HAS GONE BEFORE...

80%

Students got selected finally in NID who attended AFA Mains Test Workshop Which is
HIGHEST SELECTION RATIO IN INDIA
What Makes Afa #1 in NIFT / NID ENTERANCE.
Highest Selection in NIFT / NID / PEARL / OTHERS in Sucessive 9 Years 2019, 2018, 2017, 2016, 2015, 2014, 2013, 2012.
Afa Soars to new Heights in NIFT'2019, 633 Selection in NIFT'2019.
Afa Team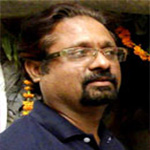 Indrajeet Singh has worked as a design educator, ex faculty of nift / pearl / coa, team member, project head and has an experience of 25 years for the design aspirants. He has also worked with several advertising agencies.. He is also renowned for photography, visualiser ...
Mr. Indrajeet Singh
Professor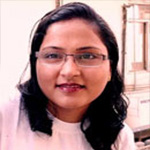 Excellence and mastered in the stream of art and design. Been working from last 15 years in the same field, made her developed a good sense of practical field, aura of the current trend forecasting, solving face to face students queries and making them stand in the crowd in a unique way through her excellent and fair guidance at AFA. Best known among students for her knowledge and experience about design and architecture colleges. She also given her 100 per cent assurance towards work and responsibilities.
Mrs. Rekha Chaudhary
Teacher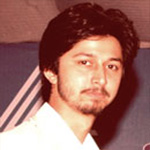 Talented and energetic faculty of AFA with creative mind and experience in the field of architecture . Graduated from school of planning and architecture, has worked with institute of town planners India and knowledge works. Been in the same field for 3 years and has remarked himself with lots of knowledge, intellect and brain power . Better experience about the heads and tails of the planning and architecture.
Mr. Amaan Hasan
Teacher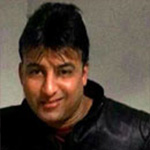 Graduated from NIFT and been working from last 10 years as a Design Faculty. Best known for the kind of creative abilities he teaches and provide shoulder to the students at AFA. Introduced as one of the faculty at AFA with effective presentation skills, stimulates healthy environment in practical knowledge of art and design.
Mr. Dhruv Mishra
Teacher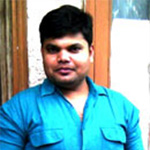 A young and talented faculty from AFA , graduated from college of Art, Delhi . Teaching from last 4 years . Have a good expertise in the creative aptitude field and positive attitude towards the core structure at AFA. His services are commendable and being appreciated by students . He paints the career of students in a new and unique way to step in the bright world.
Shrikant Rajpal Singh
Teacher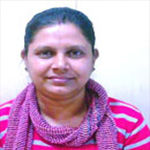 Graduated from College of Art, Delhi and has an experience of 08 years. She has been a blessing for the institute in providing the best possible to the students like the other faculties at AFA. Being from an art and design background she made us proud in end number of times with solving students queries at work. She is also best known for her creativity and innovative works . Been appreciated among students for her personal care, kindness and work assurance.
Mrs. Hema Yadav
Professor
Looking For a
Bright Future


in

Design

after

10+2

!!!!
Get a Free Book on Design as a Career
Get free booklet on design as a career which contains all about different Fashion, Art and Design institutes in India, admission procedure and Description of the Entrance tests.
Get it Now
---
Top Design & Art Institutes
---