NIFT MFM M.F.Tech Online Live coaching classes
AFA is commencing Special NIFT MFM MF.TECH Online live Classroom Sessions for different Design and Art institutes based on a combination of Online live classroom sessions and home study materials. AFA announces special weekend online live coaching for NIFT MFM MF.TECH Entrance-2024 as well as for other fashion courses in masters.
Following Module in Online Live course
Online live classes
Live classes by Experts
Recorded Videos
Play Anytime Anywhere
Pdf Study Material
Study after the class
Online Support
24x7 chat support
Enroll for online Live classroom coaching for NIFT MFM MF.TECH, Register now
NIFT MFM M.F.Tech Online Live coaching classes with AFA offers you a complete understanding of the entrance exam with study materials, mock tests, and expert guidance. We ensure that the aspirants through extensive training and new learning methodologies would efficiently crack the MFM and M.F.Tech Entrance exams.
We offer special online classes for MFM where the aspirants are provided with hands-on expert guidance along with comprehensive online study materials. In our NIFT MFM M.F.Tech Online Live Coaching classes, we conduct Online interactive sessions for the students, which helps both way communication and better learning.
For MFTech aspirants also we have created an effective online learning module that enhances the overall learning experience. If the learning is effective, your confidence will boost, and in turn, will increase your chances to crack the entrance exams with flying colors.
About NIFT MFM or Master of Fashion Management
The Master of Fashion Management or M.F.M program was started in the year 1987. The 2 Year M.F.M was an initiative to develop leadership and managerial skills in individuals. This program was suitable for all those aspirants who want to excel as entrepreneurs or management experts in the field of merchandising and retailing, marketing specifically for the requirements in the garment export, fashion, and lifestyle, and retail sectors.
In the MFM 2 years Masters program, students will undergo in-depth learning and skill development in management, marketing, retail operations, merchandising, forecasting, international marketing, international trade practices and project formulation. All the aspirants who want to develop entrepreneur skills in the above-mentioned fields can also go for this program.
This course program makes the students aware of creative merchandising and marketing, innovative fashion management practices, information technology developments, directions of fashion trends, and business practices through field visits and industry internships. Research, data analysis, and decision-making skills are inculcated as part of the curriculum. Inducing entrepreneurship skills into the students through various curriculum activities and numerous projects is the priority. Moreover, the latest innovations in this program are the incorporation of curriculums in the field of Mall Management, E-Business, and Store Operations. Relevant and news areas of learning that have also been included in the curriculum are Social Media Marketing, Luxury Management, E-commerce, etc.
Wondering how to get admission into the NIFT MFM program
For the M.F.M program at NIFT, NIFT conducts the written GAT examination or General Aptitude Test, and after you have qualified the GAT, you will have to appear for the Group Discussion and the Personal Interview.
The weightage allotted to each of the test in the in the merit list of NIFT M.F.M is like:
GAT – 70%
GD/PI – 30%
NIFT MFM Exam Syllabus
Quantitative Ability
Communication Ability and English Comprehension
Analytical and Logical Ability
General Knowledge and Current Affairs
Case Study
NIFT MFM Exam Pattern
The NIFT MFM Entrance Exam is through NIFT GAT. This is an objective type pattern examination.
| | | |
| --- | --- | --- |
| Quantitative Ability | 10 | 10 |
| Communication Ability And English Comprehension | 50 | 50 |
| Analytical & Logical Ability | 25 | 25 |
| General Knowledge and Current Affairs | 25 | 25 |
| Case Study | 40 | 40 |
What are the fields, topics or subject in the MFM Course Program?
NIFT MFM Subjects
Marketing Management
Consumer Behaviour
Business Statistics
Fashion Merchendising
Marketing Research
Pattern Appreciation
Management Accounting
Financial Management
Intellectual Property Rights
Export Merchandising
Strategic Management
Global Marketing
Fashion forcasting and product development Operations Research Sales and Distribution Management
*The course structure or program may be subject to change according to the governing authority.
How to prepare for NIFT MFM Entrance Exam?
To crack the NIFT MFM Entrance Exam, you have to extensively solve NIFT MFM Mock Test papers or NIFT MFM Previous Year's Papers. Therefore, you may also enroll with our NIFT MFM M.F.Tech Online Live coaching classes, for preparing for the NIFT MFM Entrance. Here, you have to attentively work on the below-mentioned topics:
Case studies:

This is among the very crucial aspects of the Entrance exam because the case study will assess your out-of-box thinking capabilities. This will showcase your efficient problem-solving ability. Hence, you will have to solve numerous case studies. Another important aspect is feedback. Whenever you solve a case study, it will be very beneficial if you get an expert to review your solutions so as to provide you with feedback. The Academy Fashion and Art have the best panel of faculty members who will not only guide you through this but will also provide genuine feedback to improve and enhance your problem-solving skills.

Work on your General Knowledge:

For MFM Entrance Preparation, you have to stay abreast with the latest happenings around the world. Having complete knowledge of the development and issues related to your field is a must, like, Brands and their owners, well-known Designers and their labels, Regional apparel specialties, etc. You should be well-conversed with the latest fashion trends as well as the current affairs, like, developments which directly or indirectly, positively or negatively affect your field of career, fashion, lifestyle, etc.

Group Discussion preparation:

For the Group Discussion, you really have to do a great deal of homework. It not only involves public speaking but will also prove your ability and skills in team handling and bring out your leadership qualities. For instance, in the GD the way of expressing your ideas is judged along with your complete understanding of the related subject will also be judged. Therefore, you will have to have a stronghold on industry-related topics and subjects. Some topics which you may be given as a Case Study in the Group Discussion are:

Is natural fiber endangering the environment? Do you agree or Disagree?
Is India a market or producer of wearable technology?
Virtual fitting rooms – Revolutionizing the shopping experience.
Use of leather in the fashion industry should be banned? Are you for it or against it?
What are the career options after MFM from NIFT?
With the advancement and a growing market along with changing consumer behavior, there are lots of career options with immense opportunities, like:
Merchandiser
Lifestyle and fashion Entrepreneurs
Category manager
Retail Planner
Store front-end sales operations manager
Fashion Content writer or creator
Product lifecycle management consultant
Retail Consulting
Features of the NIFT M.F.Tech Course
We are focusing mainly on the creative aptitude part which focuses on drawing skills as well as we start from the scratch to the advanced level where students can learn by exploring their imagination and fantasy to relate it with real world.
Live Classes from the Faculties

Sessions conducted in friendly and inclusive environment for better two way communication between Student & faculty
Faculties will teach LIVE for the preparation of NIFT MFM where students can interact and communicate with them
All Problems and Solutions will be discussed by the Faculties
Imparting the awareness regarding the DO's & DON'Ts for the Test

Recorded Video Links

Complete set of Recorded videos to see all the utmost important and relevant ways to prepare for entrance exam.
Best and Most Complicated Problems of entrance exam – Solution by the faculties in Time
Examples of Models from previous year examination

Well designed course content covering all subjects in depth
Class tests in each session and assignments for practice
Preparation for GD and INTERVIEWS
Weekly test series
Regular feedback given on your performance
Home assignments reinforce the concepts and learning.
Difficulties are discussed in class so that the student becomes absolutely clear.
Career guidance along with entrance exam preparation
Course comprises of last years papers and sample questions related to NIFT MFM
24/7 online support via email so you can Share your doubts and problems.
NIFT M.F.Tech course focusing On
Interaction to motivate thought process
Face to face conversations for development of mind
Cognitive Development with Motor skills
Focusing on Content and Communication Skills
Developing the inbuilt Leadership Qualities
Expressing ideas in clear and concise manner
Group Dynamics
Performing in the given deadline along with allotted time frame
Case studies related to the course ware
Construct content, subject affairs and business trends with trends forecasting
Following Online Tests & Study Materials will be provided in this Crash Course
VIDEOS, PPT, IMAGES, PRACTICE BOOKLET, ONLINE MOCK TEST
About M.F.Tech of Master of Fashion Technology
The M.F.Tech or the Master of Fashion Technology is a 2 years duration course that is usually covered in four semesters. The M.F.Tech is among the sought-after PG or postgraduate courses in the field of Fashion Designing and technology. Candidates pursuing higher education in the fashion stream often enroll themselves in the M.F.Tech program after completing their bachelor's degree.
This M.F.Tech course program primarily covers the aspects of design and technical machine work. Aspirants who have the artistic flair and understanding of aesthetics, and want to build their career in the field which explores the technical aspect of fashion and designing, this course program is best suits them. The specializations available in the M.F.Tech course program ranges from apparel designing to accessory designing.
The M.F.Tech cour program is unique in its own way as it not only equips you with the knowledge of textile production but also enhances your resource management skills. Your management of resource skills will enrich you to work effectively and efficiently in the textile industry, textile designing, appreciation of textile, etc. Individuals with a creative inclination towards the ever-evolving world of fashion can expect great exposure and job opportunities upon getting the M.F.Tech certification.
What are the eligibility criteria for the NIFT M.F.Tech or Master in Fashion Technology?
The eligibility criteria for M.F.Tech vary with institute to institute. But, it is very important that the candidate must fulfill the basic conditions to get considered for admission in the colleges offering M.F.Tech course. The basic requirements are:
The candidate must have completed his/her education up to graduation.
The candidate must have acquired the Bachelor's degree from a recognized university, college, or institute approved by the UGC.
It is mandatory that the candidate must have completed their undergraduate degree in a technical course like B.Tech or equivalent. Therefore, we recommend the applicants to check with the bachelor's degree course that is accepted by their preferred colleges.
The aggregate marks scored by the aspirant in graduation should not be less than 50%.
Many of the institutes have their own Entrance Exam for M.F.Tech, which the aspirant must ensure to appear.
The above information may vary from institute to institute or may be changed as per prevailing condition. Therefore, aspirants are requested to check with the official websites of individual colleges and institutes.
M.F.Tech Admission Process:
The M.F.Tech Admission process varies from institute to institute. Various colleges assess students through entrance test and some colleges offer admissions on the basis of Merit. All aspirants who are up for the NIFT M.F.Tech course must appear for the NIFT GD and PI test after they have qualified the GAT. The NIFT Group Discussion and Personal Interview is a very crucial phase in the selection process as it carries a weightage of almost 30% of the overall exam. Therefore, a NIFT GD PI Coaching is a must because you will get professional guidance to help you crack the NIFT GD/PI.
The weightage allotted to each of the test in the in the merit list of NIFT M.F.Tech is like:
GAT – 70%
GD/PI – 30%
What are the Career options after M.F.Tech from NIFT?
There are numerous career options after completing M.F.Tech from NIFT. In this ever-evolving industry of fashion and lifestyle, with the required skills and abilities as well as experience aspirants will get amazing job opportunities. Some of the major career prospects for M.F.Tech postgraduates are Apparel Production Manager, Garment Designer, Accessory Designer, Purchase and Vendor Development Manager, Research and Development Executive, Fashion Journalist, etc.
Master of Fashion Technology degree holders can easily expect an average salary of INR 4,00,000 to 6,00,000 per annum. Of course, the salary is proportional to the experience and efficiency, and the capabilities of individual aspirants in the field.
How to prepare for the NIFT M.F.Tech Entrance Preparation?
Considering the potential of the job opportunities in the field of fashion design and technology, the competition is very considerable in this field. Therefore, getting admission into your preferred institute will also not be an easy venture. Therefore, we always recommend experienced guidance to guide you through the entrance exam process effectively and efficiently. Therefore you should enroll with our NIFT MFM M.F.Tech Online Live Coaching classes for result-oriented preparation.
Here are some tips which will help in the NIFT M.F.Tech preparation:
Follow a timetable: You should prepare an effective timetable so as to help you through the preparation process. This will also help you to effectively use your valuable time. And allotting time for various topics and subjects will ensure you do not end up wasting precious time.
Importance of basics: While you are preparing for the NIFT M.F.Tech, you should not be overconfident. You should ensure that you have strong knowledge of the basic. A clear knowledge of basics will create a strong base for the advanced chapter later on.
Regular Practise: It is very important for you to solve mock test papers and NIFT M.F.Tech Previous Year's Papers. Therefore, regular and extensive practice is what we recommend. Just learning will not be sufficient unless you put the learning into practice.
Allocate time according to the difficulty level: There will be topics or subjects that are difficult or are your weak points. So, you must allocate more time to these subjects. In addition, you should always seek the help of a mentor who will help you with the subject. This will also ensure you spend less time looking for answers here and there.
Get expert guidance: Considering the difficulty level of the entrance examination, we recommend, that you should enroll yourself with the Best NIFT Entrance Preparation Coaching Institute. Hence, you will get the required expert guidance, tips, and techniques to crack the entrance exam with flying colors. Hence, you will be equipped with all the necessary essentials. For instance, study materials, mock tests, reviews, feedback on the performance, and tips for future development.

What Makes Afa #1 in NIFT / NID ENTERANCE.
Highest Selection in NIFT / NID / PEARL / OTHERS in Sucessive 12 Years.
Afa Soars to new Heights in NIFT'2022, 656 Selection in NIFT'2022.
Afa Team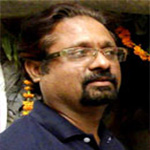 Indrajeet Singh has worked as a design educator, ex faculty of nift / pearl / coa, team member, project head and has an experience of 25 years for the design aspirants. He has also worked with several advertising agencies.. He is also renowned for photography, visualiser ...
Mr. Indrajeet Singh
Professor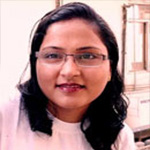 Excellence and mastered in the stream of art and design. Been working from last 15 years in the same field, made her developed a good sense of practical field, aura of the current trend forecasting, solving face to face students queries and making them stand in the crowd in a unique way through her excellent and fair guidance at AFA. Best known among students for her knowledge and experience about design and architecture colleges. She also given her 100 per cent assurance towards work and responsibilities.
Mrs. Rekha Chaudhary
Teacher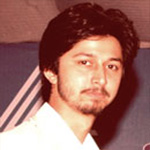 Talented and energetic faculty of AFA with creative mind and experience in the field of architecture . Graduated from school of planning and architecture, has worked with institute of town planners India and knowledge works. Been in the same field for 3 years and has remarked himself with lots of knowledge, intellect and brain power . Better experience about the heads and tails of the planning and architecture.
Mr. Amaan Hasan
Teacher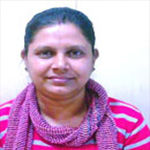 Graduated from College of Art, Delhi and has an experience of 08 years. She has been a blessing for the institute in providing the best possible to the students like the other faculties at AFA. Being from an art and design background she made us proud in end number of times with solving students queries at work. She is also best known for her creativity and innovative works . Been appreciated among students for her personal care, kindness and work assurance.
Mrs. Hema Yadav
Professor