Crash Course for Pearl Academy & other institutes

IIAD

NIFT

UID

CODE VGU

JSAA

JKLU

CHITKARA

ARCH

NID

2021 Entrance Exam With 100% Success
AFA team has trained over thousands of students ,which are already a part of NIFT, NID, PEARL, IIAD, CODE VGU, ARCH, CHITKARA, UID, APEEJAY and other Top design institutes !
We are proud to announce the Express Program for the coaching of entrance tests of outstanding design institutes like Pearl Academy, IIAD, JSAA, JKLU, TDV, ARCH ACADEMY, UID, UPES, CHITKARA, CODE VGU Entrance 2021.
482 AFA students selected in Pearl Academy of fashion entrance exam 2021. 1 out of 3 students selected in Pearl Academy is a AFA student
Join Crash Course For PEARL IIAD, JSAA, JKLU, TDV, ARCH ACADEMY, UID, UPES, CHITKARA, CODE VGU etc..( FOR ONLINE REGISTRATION AND PAYMENT CLICK REGISTER NOW BUTTON )
PEARL Academy Classroom Coaching at AFA is a complete package of training support consisting of Study Materials and Expert Guidance to crack the Pearl Entrance Exam. We also offer training programs where you will be guided to crack the Top rank institutes of fashion and design and leading colleges like the IIAD, CHITKARA, etc.
AFA or the Academy of Fashion and Art, offers numerous course programs for Fashion and Design aspirant. Classroom Coaching for PEARL, IIAD, CHITKARA, and various other Fashion, Art , and Design Colleges. We have created a proven track record of preparing students to become Toppers in NIFT, NID, CEED/UCEED, PEARL Academy, and various other entrance exams.
PEARL Academy being one of the Best Fashion Designing Institute in India, evidently their entrance exam is also quiet competitive. Therefore, AFA, being the Best Fashion and Design Entrance Coaching Institute put in our optimum to train the aspirants to come out as toppers.
About Pearl Academy Entrance Exam 2021
The Pearl Academy is among the top institutes preparing aspirants for the field of fashion and design. This Institute offers more than 30 UG and PG programs throughout it's various campuses. Pearl academy has spread out its campuses in Noida, Delhi, Mumbai, Bengaluru, Kolkata and Jaipur. The Pearl Academy Entrance Exam is a two stage process comprising of (GPT) General Proficiency Test and the Design Aptitude Test, and after that, the personal interview.
PEARL ACADEMY COURSE FEATURES
"Most comprehensive course designed and delivered by NID, NIFT and other top art and fashion institutes Alumni with special emphasis on Creative Ability Test
Well designed course content covering all subjects in depth
Class tests in each session and assignments for practice
Simultaneous preparation for SITUATION TEST, STUDIO TEST and INTERVIEWS
Regular live interaction with fashion and media celebrities
Weekly test series of Institute specific Mock Tests
Regular feedback given on your performance
Home assignments reinforce the concepts and learning.
Difficulties are discussed in class so that the student becomes absolutely clear.
Career guidance along with entrance exam preparation
Course comprises of last years papers and sample questions related to NIFT, NID, PEARL, IIAD, JSAA, JKLU, TDV, ARCH ACADEMY, UID, UPES, CHITKARA, CODE VGU etc.
24/7 online support via email so you can Share your doubts and problems.
Eligibility criteria for PEARL Academy UG Course
For the 3/4-year UG programs offered by Pearl Academy, candidates must satisfy the below-mentioned criteria:
Must have passed 10+2 in any discipline.
Candidates appearing in the final exam may also apply.
Eligibility Criteria for PEARL Academy PG Course
For the 2-year PG programs, candidates must be:
A graduate in any discipline from any recognized university.
Candidates appearing in the final exam/awaiting results may also apply.
PEARL Academy Classroom Coaching Syllabus
The Pearl Academy Classroom Coaching we offer includes the GPT and the DAT preparation. The GPT or the General Proficiency Test is conducted for all the streams, while the DAT or Design Aptitude Test is conducted for the UG and PG programs in the design stream. Therefore, let us take a quick look into the GPT and DAT Syllabus:
General Proficiency Test (GPT) Syllabus
English Comprehensive – 10 Questions
English Language Ability – 15 Questions
Quantitative Ability – 15 Questions
Logical Reasoning – 10 Questions
Data Interpretation – 10 Questions
Design Aptitude Test (DAT) Syllabus
Skills and Knowledge – 25 Marks
Analytical and Design Sensibility – 25 Marks
Observation and lateral Thinking – 25 Marks
General Awareness and Perception – 25 Marks
Aesthetics and Creativity – 25 Marks
Here are some important Answers to Questions related to PEARL that many of you students might have on your minds:
Q1. Is it easy to get admissions in Pearl Academy?
A: PEARL Academy being one of the premier institutes that offers Design and Fashion programs for aspirants. And as a popular design college in India has its own admission process which is organized in different phases. Therefore, you see, cracking the Pearl Academy Entrance exam may not be a cakewalk. But, of course, if you are well-prepared and are equipped with the knowledge, ability and skills, nothing will be impossible. In order to secure admission in the various UG, PG, and Diploma programs offered at Pearl academy, you have to appear for the Pearl Academy Entrance Exam, respectively for the various programs. As a part of the admission process, Pearl academy will evaluate your aptitude, creativity and aesthetic sense, career focus, level of commitment and energy, ability of expression, team player capability, and efficient communication skills.
Q2. How to crack the Pearl Academy Entrance Exam?
A: Tips to ace any of the Pearl Academy Entrance Exams 2022:
Firstly, make a schedule and timetable with short sessions. Shorter sessions of study always work better than strenuous long sessions. Though, do not over-burden yourself with a lot of books and continuous studying. Take breaks.
Above all, practice Pearl Academy Previous Year's Question Papers or sample papers of any of the entrance exams that you need to take.
Do not study when you are sleepy. In conclusion, if your brain doesn't want to work, it is better that you take a short nap.
However, do not count the number of books you are referring to or the number of hours you are spending on the preparation for the exam. Above all, what really matters here is the quality; in other words the quality of time you are spending on the preparation, the quality of knowledge resource materials you are using and the quality of guidance you are getting.
Make sure you get proper guidance because while preparing you might get stuck on any topic if you have a guide for example a mentor or a teacher, who will provide you with a hand-holding ensuring your smooth and result-oriented preparation for the entrance exam.
It is at times important that you create a study group with aspirants preparing for the same exam so that you can come up with innovative and alternative ideas to any problem. It will also induce healthy competition in turn reinforcing your learning and preparation.
Enrolling yourself with a Coaching Institute will also optimize your preparation process as you will get the relevant study materials so that you do not waste time searching for the study materials, regular mock test sessions will help simulate the actual exam scenario and help you prepare well.
Q3. What are the course programs Pearl Academy has to offer?
A: The course programs available at Pearl Academy are:
UG Courses:

Fashion Design (Fashion Design/Fashion Accessories/Fashion Textile)
Fashion Styling and Image Design
Interior & Spatial Design (Interior Architecture / Interior Design)
Fashion Media Communication
Product & Lifestyle Design
Fashion & Lifestyle Business Management
Global Luxury Brand Management
Advertising and Marketing

PG Courses

Fashion Design (Fashion Design/Fashion Accessories/Fashion Textile)
Fashion Styling and Image Design
Fashion Communication
Interior Design & Styling
Fashion Business (Marketing and Merchandising)
Luxury Brands
Fashion Marketing
Q4. How many Pearl Academy Campuses are there in India?
A: The Pearl Academy has Campuses located almost throughout India:
Pearl Academy, Delhi – West
Pearl Academy, Delhi – South
Pearl Academy, Mumbai
Pearl Academy, Kolkata
Pearl Academy, Bengaluru
Pearl Academy, Jaipur
Q5. What is the Fees Structure of Pearl Academy?
A: For instance, the Pearl Academy Fees structure varies with various courses. However, the fee for UG Fashion Design Courses ranges from Rs. 23.59 – Rs. 28 Lakhs.
*The fee structure may vary as per the governing authority.
Q6. Is Pearl Academy good for Interior designing?
A: Yes. Although, Pearl offers numerous courses. In addition to other courses, Pearl Academy is good for Interior designing courses. For instance, students from the program at the institute have won various national and international awards, like:
Awards at Pune Design Festival
Asia Young Designer Award
Disruptive Design Awards
Arts Thread Graduate Awards
Q7. When do the Pearl Academy admissions open?
A: However, the various courses that Pearl Academy offers are in cycles – January, April, and June. But, there might be changes due to the pandemic situation. You can still check the details regularly on their official website.
Registration- First come, first served basis !
….Limited seats…Apply now…! Your Success is our Aim…!!!!
Hostel Facility Avaliable.
What Makes Afa #1 in NIFT / NID ENTERANCE.
Highest Selection in NIFT / NID / PEARL / OTHERS in Sucessive 12 Years.
Afa Soars to new Heights in NIFT'2022, 656 Selection in NIFT'2022.
Afa Team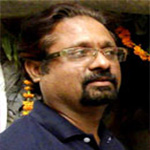 Indrajeet Singh has worked as a design educator, ex faculty of nift / pearl / coa, team member, project head and has an experience of 25 years for the design aspirants. He has also worked with several advertising agencies.. He is also renowned for photography, visualiser ...
Mr. Indrajeet Singh
Professor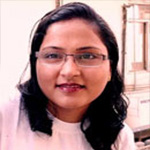 Excellence and mastered in the stream of art and design. Been working from last 15 years in the same field, made her developed a good sense of practical field, aura of the current trend forecasting, solving face to face students queries and making them stand in the crowd in a unique way through her excellent and fair guidance at AFA. Best known among students for her knowledge and experience about design and architecture colleges. She also given her 100 per cent assurance towards work and responsibilities.
Mrs. Rekha Chaudhary
Teacher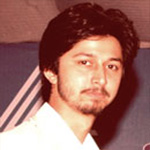 Talented and energetic faculty of AFA with creative mind and experience in the field of architecture . Graduated from school of planning and architecture, has worked with institute of town planners India and knowledge works. Been in the same field for 3 years and has remarked himself with lots of knowledge, intellect and brain power . Better experience about the heads and tails of the planning and architecture.
Mr. Amaan Hasan
Teacher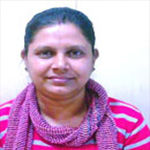 Graduated from College of Art, Delhi and has an experience of 08 years. She has been a blessing for the institute in providing the best possible to the students like the other faculties at AFA. Being from an art and design background she made us proud in end number of times with solving students queries at work. She is also best known for her creativity and innovative works . Been appreciated among students for her personal care, kindness and work assurance.
Mrs. Hema Yadav
Professor