NIFT GD PI ONLINE COACHING
Join The Best Online Coaching For

NIFT GD/PI

With 100% Success
AFA is commencing 7 days special Online live Classroom Sessions for the preparation of NIFT( M. Des and MFM ) GD/PI from Home. The course is designed exclusively for students to learn all the subjects in detail and qualify the entrance. The Course is conducted by the most experience group of faculties in the field of Art and Design. Our team has trained over thousands of students ,which are already a part of NIFT, NID, CEED, UCEED, NATA, JEE (B.ARCH), PEARL, IIAD, TDV, UID, CHITKARA, UPES, ARCH ACADEMY, JSAA, KRMU, SOD, PCU, ISDI, WUD, MIT, ITM MUMBAI, IMS DIA, LPU, ECOLE…….!
Following Module in Online Live
NIFT GD/PI
Online live classes
Live classes by Experts
Recorded Videos
Play Anytime Anywhere
Pdf Study Material
Study after the class
Online Support
24x7 chat support
---
7 Days Crash Couses for NIFT GD/PI online Live classes
( Note :- This course can be converted to regular classroom coaching course by paying rest of the fees)
The NIFT GD PI Online Live Coaching is what you should be looking for now, when you have cleared the initial level of the NIFT Entrance Exam. The Group Discussion and the Personal Interview is the stage which you have to qualify if you are up for the M.Des, M.F.Tech and M.F.M. programs.
The Group Discussion and Personal Interview play a very vital role as it carries a weightage of 30%. This could really be a decisive score when it comes to your all India Ranking. Therefore, you should really prepare well for the NIFT GD and PI.
Before we go into more about NIFT GD PI Online Live Coaching, let us individual discuss about the Group Discussion and Personal Interview.
NIFT Group Discussion
All those up for the PG courses like the M.Des, M.F.Tech and M.F.M programs have to go through the Case Study based Group Discussion process. The GD is held for approximately about 15 to 20 minutes. Discussion is on a particular topic given to a group of about 8-10 candidates, on which a panel of experts assesses the candidates on various parameters, like:
Knowledge of the given topic
Conceptual Clarity
Contributions made during the discussion
Interpersonal Skills
Skill to generate unique ideas
Leadership qualities
Focus on Problem-solving
Communication skills
Result-oriented approach
What happens in the NIFT Group Discussion?
Usually, a group of 8 to 10 candidates are made without assigning any group leader. After that, the group is given a topic, a Case study to be precise. Then they ask the group to come up with an effective solution for the problems. Mean while a panel will observe the proceedings and evaluate each candidate.
How to Prepare for NIFT Group Discussion?
Though there are no such rules while you are preparing for the NIFT GD, but you may follow a few guidelines which might be helpful. Equip yourself with information. You cannot predict the topics. Therefore, you should aware of the topics related to:
Current Affairs
You have to be really thorough with your current affairs. You have to keep track of the happenings around the world. Latest developments, it may even relate to your career field, social issues or crisis effecting our lives, etc.
Topics related to historic importance
Being aware of our country's historic past events, and basic idea about prominent historic events of other countries. This may not be directly in the topic, but it will help you to cite references as and when necessary.
Art, literature and even sports and politics
As these topics have a broad arena and a lot of goings-on, therefore, you must know the basics, like what is popular, about the leaders in these respective fields, the pivotal role of the government in these fields, etc.
Why do most candidates fail to do well in the Group Discussion?
There are three basic reasons why usually most candidates fail to perform well in the Group Discussion:
The Fear of Public Speaking is a common factor, where candidates are hesitant to put forth their views. This may happen again for two reasons; either their lack of knowledge in the topic or due to lack of confidence.
The fear of being criticized in a way or hesitant due to lack of potential logic to debate on the points, or lack of points to back up the arguments placed.
Lack of proper command of the language, at times, is also a major issue faced by the candidates in effectively putting forth their views, resulting in a reluctant attitude.
7 Useful Steps to follow during the NIFT Group Discussion:
Understanding the Topic:

It is very important to have clarity of the topic. Clear any doubts regarding the topic immediately.

Gather your Thoughts precisely:

It is important while you are gathering your thoughts, that you should make precise points and must not deviate from the topic.

Effective Communication of your views:

Enhancing your communication skills will take you a long way to effectively put forth your views.

Initiating the Group Discussion:

When you take to initiating the group discussion, you will provide a structure and plan in which the discussion will proceed. If you act wisely and are able to pull it through well, it will surely represent your leadership qualities.

Choosing the points correctly:

When you are speaking on the topic, it is important that you select your points so as to convey the depth of your knowledge in the topic.

Understand the Dynamics in the group:

Taking the initiative will be easier said than done, as every candidate will try to do the same. Therefore, follow the discussion keenly and try pitching in with unique points. Be a good listener by giving everyone a chance to speak. Your points should be relevant and unique at the same time.

Logic-based Conclusion:

When it is time to conclude the discussion, sum up the relevant points with substantial logic to back them up. Sort them as in a problem-solving action plan.
What are the points to remember during the NIFT Group Discussion?
You need to know your objective in the group and how you can contribute or take the lead to bring along the members through the discussion towards a consensus.
You have to get noticed by the panel by contributing logically and leading the group towards a general agreement.
The panel is there to access your problem-solving skills, critical thinking, and analytical abilities. Therefore, how you perform and react in a crisis situation is what you have to prove in a group discussion.
You must ensure that the panel hears you when you are addressing the group members.
Your assertiveness is very crucial when the group gets stuck on something. And the way you lead the group in the right direction presents your leadership qualities and team management.
You have to go for it. Many a time participants in a GD complain of not getting a chance to speak. Therefore, make it point to follow the discussion keenly and jump on to it with a logical contribution whenever you get the chance. After that, you can steer the discussion towards a reasonable conclusion.
Therefore, to support the above-mentioned point, you surely must have a logical, meaningful, and constructive contribution. And, this will work out your way only when you have a substantial knowledge base.
Always remember that quality is more important than quantity. Therefore, the moment you speak something meaningful and constructive you are sure to attract attention. After that, you can put forth your ideas and suggestions.
It never helps if you shout at the top of your voice. If you want yourself to be heard, you have to do it very skillfully and assertively.
NIFT Personal Interview
Finally, after passing all the previous stages, you have come to the final and the most crucial stage of the NIFT admission process, the Personal Interview round.
The NIFT Personal Interview is the most important stage as it assesses the candidate's on some key deciding elements.
Career Focus
Aptness towards the course
Achievements in academics and co-curricular activities
Effective Communication Skills
General Awareness and creative & innovative thinking ability
NIFT Personal Interview Questions
Here are some NIFT Personal Interview Questions which will give you an idea about the whole process:
Tell me something about yourself? Or please introduce yourself?
Why do you want to join NIFT?
Do you know about the MFM and M.Des course curriculum?
What is your career goal and how will this course benefit you in achieving your goal?
If you do not get the campus of your choice for your selected course program, will you join NIFT?
Name five popular apparel brands that are also into sportswear?
Name five ethnic wear brands of India?
Where do you see yourself 5 years from now?
Tell me something about your family?
Describe your hometown?
Compare Twitter and Instagram as social mediums.
Why should we select you?
In addition, you may be asked questions related to your hobbies and interests and how they resonate with your career selection. You may also have to face general awareness questions, like sports, politics even movies which may directly or indirectly relate to the field of study you have chosen. In conclusion, you have to be ready for everything and carry yourself confidently.
AFA India NIFT GD PI Online Live Coaching features
Here are some amazing course features of NIFT GD PI Online Live Coaching:
Live GD PI Online classes from the faculties:

Sessions conducted in an interactive way for better dual-way communication between students and faculty members.
Faculties offer live GD PI preparation tips and guidelines where students can interact and communicate with them.
Online discussion of problems and solutions by the faculty
Providing the Do's and Don'ts aspects of both GD and PI.

Recorded Video Links

We provide sample videos of previous year's students participating in a live session of GD and PI.
Faculties provide answers and ways of answering questions in the NIFT Personal Interview.
They also provide tips to handle both the GD and PI effectively in reference to examples from the sample videos.

Faculties discuss every possible aspect of the Group Discussion and Personal Interview, starting from the very basics to the most difficult of the questions.
Suggesting ways to handle the question logically and providing an impressive answer.
Faculties offer suggestions of handling and initiating a Group discussion well.
We conduct Mock Interviews and provide feedback on individual performance and suggest the various scope of improvement.
Extensive Group Discussion sessions with extensive practice, in addition, providing individual feedback.
We conduct numerous sessions on Case studies, with reference to newspaper articles and paper clippings.
In-depth sessions to cover related topics and current affairs to enhance general awareness and debating ability.
Comprehensive set of online materials covering numerous aspects of Group Discussion and Personal Interview.
Personal Counseling sessions from experts.
In-Depth mentoring by alumni of NIFT and other top design schools.
AFA SOARS TO NEW HEIGHTS IN NIFT 2019
WHERE NO OTHER TRAINING INSTITUTE HAS GONE BEFORE...

633

Afa Students selected in NIFT 2019
HIGHEST SELECTION IN INDIA
What Makes Afa #1 in NIFT / NID ENTERANCE.
Highest Selection in NIFT / NID / PEARL / OTHERS in Sucessive 12 Years.
Afa Soars to new Heights in NIFT'2022, 656 Selection in NIFT'2022.
Afa Team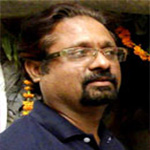 Indrajeet Singh has worked as a design educator, ex faculty of nift / pearl / coa, team member, project head and has an experience of 25 years for the design aspirants. He has also worked with several advertising agencies.. He is also renowned for photography, visualiser ...
Mr. Indrajeet Singh
Professor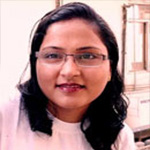 Excellence and mastered in the stream of art and design. Been working from last 15 years in the same field, made her developed a good sense of practical field, aura of the current trend forecasting, solving face to face students queries and making them stand in the crowd in a unique way through her excellent and fair guidance at AFA. Best known among students for her knowledge and experience about design and architecture colleges. She also given her 100 per cent assurance towards work and responsibilities.
Mrs. Rekha Chaudhary
Teacher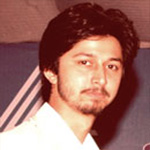 Talented and energetic faculty of AFA with creative mind and experience in the field of architecture . Graduated from school of planning and architecture, has worked with institute of town planners India and knowledge works. Been in the same field for 3 years and has remarked himself with lots of knowledge, intellect and brain power . Better experience about the heads and tails of the planning and architecture.
Mr. Amaan Hasan
Teacher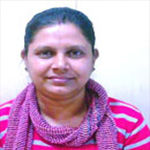 Graduated from College of Art, Delhi and has an experience of 08 years. She has been a blessing for the institute in providing the best possible to the students like the other faculties at AFA. Being from an art and design background she made us proud in end number of times with solving students queries at work. She is also best known for her creativity and innovative works . Been appreciated among students for her personal care, kindness and work assurance.
Mrs. Hema Yadav
Professor