Special Crash Course for

CEED / NID ( M.DES.)

entrance 2022.
AFA announces Special Crash Course for CEED / NID M.des entrance 2022 for 2-3 Months. AFA crash course covers the following syllabus Of CEED / NID M.des Exam.
AFA offers comprehensive classroom coaching for different Design and Art institute's based on a combination of classroom contact sessions and home study materials. AFA announces special Crash Course batch for NID/CEED PG Entrance-2022 Starting from October onwards. This course is useful for the students who can't join the regular course.
---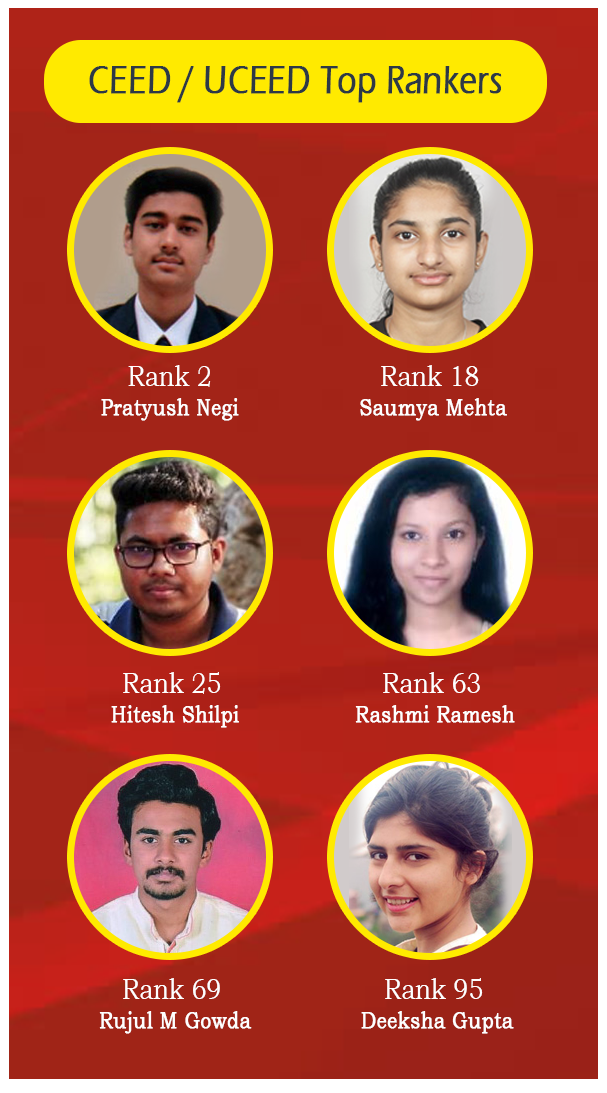 Visualization and spatial ability
Pictorial and diagrammatic questions to test the understanding of transformation and I or manipulation of 2D shapes and 3D objects and their spatial relationships.
Environmental and social awareness
General awareness of environmental factors such as climate, population, water, vegetation, pollution, weather, natural resources etc., and their implications on the design of products, images, infrastructure and environment. Awareness of design terminologies, social and cultural connection with design, history of the designed artefact, and socially responsible and environmentally sustainable design responses. History of art, sculpture and literature.
Analytical and logical reasoning
Ability to analyse given information logically and select the most appropriate solutions. Ability to weigh opinions, arguments or solutions against appropriate criteria. Ability to use logic and structured thinking to deduce from a short passage, which of a number of statements is the most accurate response to a posed question.
Language and creativity
Ability to understand passages in commonly used English language. Ability to think creatively in terms of alternatives, ability to distinguish innovative options and think out of the box.
Design thinking and problem solving
Ability to understand the context, the users and the constraints and select the most appropriate solution for a given design problem.
Observation and design sensitivity
Ability to detect concealed properties in day to day life and think critically about them. Ability to discern subtle differences in visual properties and aesthetic outcomes.
Drawing
Ability to draw products, people or scenes in proportion with good line quality, composition, proportion, perspective, and shading.
Creativity
Ability to think out of the box and come up with unique as well as diverse solutions.
Communication skills
Ability to communicate concepts and ideas clearly with the help of text and visuals.
Analytical and problem solving skills
Ability to understand the user and the context, knowledge of properties of materials and process and their appropriate use in design, originality of solutions, ability to create characters, plots and stories, etc.
---
Course Features -
"Most comprehensive course designed and delivered by IIT,NID, NIFT and other top art and Design institutes Alumni with special emphasis on Creative Ability Test
Well designed course content covering all subjects in depth
Class tests in each session and assignments for practice
Weekly test series of Institute specific Mock Tests
Regular feedback given on your performance
Home assignments reinforce the concepts and learning.
Difficulties are discussed in class so that the student becomes absolutely clear.
Career guidance along with entrance exam preparation
Course comprises of last years paper and sample questions related to CEED
24/7 online support via email so you can Share your doubts and problems.
Following Study Materials will be provided in this Crash Course.
13 books Set for preparation of CEED + NID
5 Books on Creative Aptitude Test
6 Books on General Aptitude Test, English, Logical Reasoning
1 Book on Art Awareness.
1 Book on Previous Years Question Bank of NID-PG COURSES with suggested answers.

Sectional Assignments on Creative Aptitude Test
Lateral Thinking
6 Mock Test Papers for NID with suggested answers.
CEED PREVIOUS YEARS PAPER-2007, 2008, 2009, 2010, 2011, 2012,2013,2014
1. BOOK-1-Introduction to Basic Drawing Fundamentals
Basics of Drawing -Lines and Shapes
Gradation Chart
Color Theory, Color Schemes and color Compositions
Still Life Drawings, Eye Levels and Symmetrical Drawing Concepts,Object drawings from day today life.
Perspective- Types and Usage
2. BOOK-2-Anatomy Drawing and Compositions :
Human Body Knowledge
Anatomy, Proportions and Divisions
Basic and advanced Human Drawings
Hands and Feets Study
Human Features
Animal and Bird Study
Practice Exercises
3. BOOK-3-Creative and Exploratory :
Color Rendering and Design
Inspirational Design
Means of Advertisement-Visual Communication
Grid Collages
Metamorphosis
Study of Objects and Lateral Thinking
4. BOOK-4-Imagination and Expression :
Compositions
Story Illustrations
Pictograms and Signage
Geometrical and Design Exercise
5. BOOK-5-(EXERCISE BOOK) Interactive and Emotive :
Practice exercises on the topic mentioned in the Creative books to develop
compositional sense
placement of different figures proportionally.
Sense of proportion.
Drawing of human figures of different postures, action and age groups.
Sense of solutions which is required in terms of solutions of different design entrance exam.
What is CEED?
Eligibility Criteria
About the Course and Colleges
Syllabus and Examination Pattern with Marking Scheme of the Examination
VISUALIZATION and SPATIAL AWARENESS - ORTHOGRAPHIC PROJECTIONS
Plan and Elevation
Identifying 3D forms through Plans and Elevation
SPATIAL AWARENESS - Surface Counting
Counting visible surfaces, 3D Words, Objects
Counting 2d geometric shapes and lines
Counting Vertical/horizontal/oblique surfaces
Counting Complex forms –+3 Surface counting exercise
Platonic shapes surfaces* - Names and drawing
VISUALIZATION ABILITY - Mirror Images
Words and numbers Mirror images
Images Mirror reflections, Shapes, Motifs
Miscellaneous
Water Images
Words and Numbers Water reflections
Images Water reflections, Shapes, Motifs
Miscellaneous
PAPER FOLDING
Materials and Texture
Construction materials
Production Materials (ppt)*
Decoration Materials – Flooring, cladding, paints, plasters etc.
Unconventional materials
Optical Illusion
OBSERVATION AND DESIGN SENSITIVITY
LOGOS and Punchlines
Type of Logos
Designs of Logos
Chronology
Hidden meanings in logos
Punchlines
Perspective
Theory of Perspective – Perspective we see every day or in photographs
Linear perspective drawing 1pt, 2pt, 3pt, multipoint
Perspective photographs
Colour Theory and Line Theory
Colour Theories and Line theory
Elements of Design
Principles of Design
Colour Psychology and Significance
Photography
Evolution of camera
Type of cameras
camera and Its functioning
Technologies and terms
Accessories
Photography Glossary
Typography
Element and Principles of Design
Lines, Shape, Form, Colour, Pattern, Texture.
Art and Architecture
History of Indian Art
Overview of World Art Movements
Social and Cultural Connection with Design
Environmentally Sustainable Designs
Indian Cultural Background & Famous Structures
Musical instruments
Musical Maestros
Dance forms
Crafts and Dresses
(i) Architecture Awareness

India and World Architectural wonders
Ancient Indian art and architecture

(ii)Tallest buildings and Famous Structures
(iii)Environmental Awareness
Climate - climatic diversity in India, coastal regions, deserts, mangroves, plateaus, hilly terrain Demography
Infrastructure – Roads, Stadiums, Institutions
Language and Creativity
Reading Comprehension
Sentence Structure
Uses of Tenses
Active and Passive Voice
Articles
Vocabulary Skills
Logical and Analytical Reasoning
Directions
Distances
Statement and Conclusions
Statement and Assumptions
Critical reasoning
Why to order postal program from AFA ?
Well designed course content by NID / NIFT Alumni covering all subjects in depth
Home assignments reinforce the concepts and learning.
Guidelines for solving the questions focussing the basics of sketching and its usage.
Solved Question Bank with suggested answers.
Starting from Scratch to Detailing which builds the confidence of students with a problem solving approach.
Focusing on overall practical knowledge.
Preparation based and focussing on the Syllabus.
Develops over all creative skills of a design aspirant which not only helps him cracking the entrance but also makes him ready to face the challenges after entering a design college.
Mock & Full Length Tests with analysis which Periodically benchmark your performance and discover flaws in preparation.
24/7 online support via email so you can Share your doubts and problems.
SCHEDULE
You can join the classes from 22th December onwards.
---
Registration - First come, first served basis !
….Limited seats…Apply now…! Your Success is our Aim…!!!!
Hostel Facility Avaliable.
AFA SOARS TO NEW HEIGHTS IN NIFT 2019
WHERE NO OTHER TRAINING INSTITUTE HAS GONE BEFORE...

633

Afa Students selected in NIFT 2019
HIGHEST SELECTION IN INDIA
What Makes Afa #1 in NIFT / NID ENTERANCE.
Highest Selection in NIFT / NID / PEARL / OTHERS in Sucessive 10 Years 2020, 2019, 2018, 2017, 2016, 2015, 2014, 2013, 2012.
Afa Soars to new Heights in NIFT'2019, 633 Selection in NIFT'2019.
Afa Team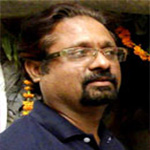 Indrajeet Singh has worked as a design educator, ex faculty of nift / pearl / coa, team member, project head and has an experience of 25 years for the design aspirants. He has also worked with several advertising agencies.. He is also renowned for photography, visualiser ...
Mr. Indrajeet Singh
Professor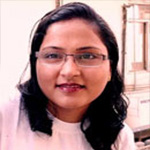 Excellence and mastered in the stream of art and design. Been working from last 15 years in the same field, made her developed a good sense of practical field, aura of the current trend forecasting, solving face to face students queries and making them stand in the crowd in a unique way through her excellent and fair guidance at AFA. Best known among students for her knowledge and experience about design and architecture colleges. She also given her 100 per cent assurance towards work and responsibilities.
Mrs. Rekha Chaudhary
Teacher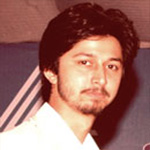 Talented and energetic faculty of AFA with creative mind and experience in the field of architecture . Graduated from school of planning and architecture, has worked with institute of town planners India and knowledge works. Been in the same field for 3 years and has remarked himself with lots of knowledge, intellect and brain power . Better experience about the heads and tails of the planning and architecture.
Mr. Amaan Hasan
Teacher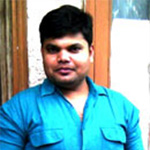 A young and talented faculty from AFA , graduated from college of Art, Delhi . Teaching from last 4 years . Have a good expertise in the creative aptitude field and positive attitude towards the core structure at AFA. His services are commendable and being appreciated by students . He paints the career of students in a new and unique way to step in the bright world.
Shrikant Rajpal Singh
Teacher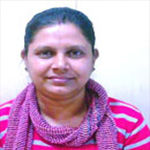 Graduated from College of Art, Delhi and has an experience of 08 years. She has been a blessing for the institute in providing the best possible to the students like the other faculties at AFA. Being from an art and design background she made us proud in end number of times with solving students queries at work. She is also best known for her creativity and innovative works . Been appreciated among students for her personal care, kindness and work assurance.
Mrs. Hema Yadav
Professor