Admission Procedure For Design Entrance Exams
WHAT IS EVALUATED IN A DESIGN PAPER ?
This test is administered to judge the skill, power of observation, innovation and design ability of the candidate. An important aspect of the test is the candidate's usage of colour and illustration. Accuracy, Neatness, Out of the box thinking, A natural, original and unique design sense are some of the parameters a student is judged upon.
STAGES OF ENTRANCE EXAMINATION
STAGE-1
STAGE-2
(A) DESIGN / CREATIVE APTITUDE TEST- DAT/ CAT
(B) GENERAL APTITUDE TEST - GAT
(A) SITUATION / STUDIO TEST
(B) INTERVIEW
(C) PORTFOLIO REVIEW
WHAT SHOULD YOU STUDY FOR CAT ?
CAT is an entrance examination which focuses on the creative skills of a candidate, imagination skills as well as the thought process. Its majorly focus on the thought process of a candidate as where to understand the candidate's calibre.
Few of the modules which are covered at AFA are mentioned below. AFA gives a broader prospect to the candidate to understand the upcoming challenge in the entrance exam at national level. These kind of tests are conducted as CREATIVE APTITUDE TESTS – CAT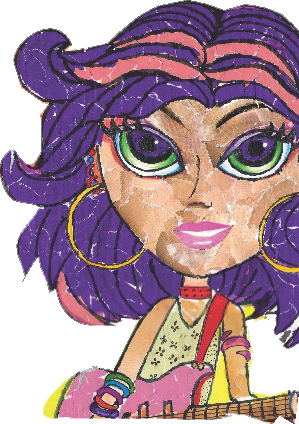 1] Fundamentals of Art And Design
2] Comparative Relation
3] Scale And Proportion
4] Visualization of 3-d Objects
5] Object Study
6] Memory Drawing
7] Perspective
8] Flora And Fauna
9] Lateral Thinking
10] Optical Illusion
11] Picture Analysis
12] Pictograms
13] Context Analysis
14] Visual Perception
15] Observational Skills
16] Colour Sense
17] Creative Writing
18] Application of Fundamentals of Art and Design
19] Logic And Ordering Principals
20] Compositional Effectiveness
21] Visual Communication
22] Art History
23] Aesthetic Sense
---
WHAT SHOULD YOU STUDY FOR GAT ?
Gat is the second half of the entrance examination which focuses on the current affair, general knowledge, day to day scenarios happening as well as the stream related information with trends forecasting. This test focuses on the following modules. This test will comprise of various sub tests as given below:
1] QUANTITATIVE ABILITY
This sub-test is designed to test the quantitative ability of the candidates. The sub test consists of questions on Addition, Multiplication, Division, Fractions, Percentage, Rate of Interest, Work and Task, Ratio and Proportion and Distance.
2] COMMUNICATION ABILITY
This sub-test is aimed at testing the language ability of the candidates in day to day communication in English. It includes questions on synonyms, antonyms, words with corresponding meanings, singular, plural, one word substitutes, idioms and phrases, correct spellings, etc.
3] ENGLISH COMPREHENSION
This sub-test is to test one's ability to comprehend a situation from a given passage.
4] ANALYTICAL ABILITY
This sub-test is designed to test the candidate's inference and logic from the given information.
5] GENERAL KNOWLEDGE AND CURRENT AFFAIRS
This sub-test is designed to test the candidate's general knowledge and current affairs.