Join The Best Online Coaching For

NATA/JEE (B.ARCH)

With 100% Success
AFA is commencing NATA/JEE (B.ARCH) Online live Classroom Sessions for the preparation from Home. The course is designed exclusively for students to learn all the subjects in detail and qualify the entrance. AFA NATA/B.ARCH Crash Course with its expert Faculty completes your prep to perfection. The course is designed in a pattern that makes every aspirant's NATA/B.ARCH prep wholesome.
Following Module in Online Live
NATA/JEE (B.ARCH)
Online live classes
Live classes by Experts
Recorded Videos
Play Anytime Anywhere
Pdf Study Material
Study after the class
Online Support
24x7 chat support
---
Enroll for NATA/B.ARCH online Live classes, Register now.
( Note :- This course can be converted to regular classroom coaching course by paying rest of the fees)
IF YOU WANT TO CONFIRM THE BEST SCORE IN NATA/JEE (B.ARCH) THEN DO NOT MISS THE AFA'S ONLINE CLASSROOM SESSIONS AS :
Classes are designed to provide you a personalized learning experience and allow interactions between aspirant student and faculty. Online live classes are as good as like offline classes.
You can communicate by Chat with the teachers during the classes.
Live Doubt clearing sessions to resolve every single doubt you may have.

Most comprehensive course designed and delivered by faculties with massive experience in the field of Architecture
Conceptual learning with detailed exploration of the subjects share by Faculties
Exquisitely designed course curriculum covering all subjects in detail.
Time bound practice sessions to enhance speed of problem solving
Class tests in each session based on the exam pattern of JEE & NATA
Evaluation of Creative Quotient on the basis of Creative Ability Tests
Practice Assignments for self-analysis and evaluation by Faculties
Regular feedback given on your performance Online
Solved examples of Creative questions from previous year paper of NATA/JEE
Home assignments reinforce the concepts and learning.
Difficulties are discussed in class so that the student becomes absolutely clear.
Career guidance along with entrance exam preparation
Exam oriented preparation guidance
Course comprises of previous year papers and sample questions related to NATA / JEE (B.ARCH).
24/7 online support via email
Course Contents
100 Hours Online Live Classes
40 Hours Drawing
30 Hours Aptitude Online Live Classes;
30 Hours of Higher Mathematics Online Live Classes.
Exclusive Study Materias For NATA/B.arch
• Course comprises of last previous year papers and sample questions related to NATA / JEE (B.ARCH).
Online Mock test:
Study materials
The following books/exercises will form the courseware for the NATA / JEE (B.ARCH) Crash Course Programme
Books:

books on Drawing Test
Books on AESTHETIC SENSITIVITY TEST
Books on Analytical Ability
Books on Quant aptitude
Practice Exercise Books
TEST
NATA / JEE (B.Arch) Original Past Papers:
NATA / JEE (B.Arch)online Mock Tests on Latest Pattern including Physics chemistry
Course Contents
PART-1 Drawing
LINES AND SHAPES
GRADATION USING HATCHING
ELEMENTS AND PRINCIPLES OF DESIGN
STILL LIFE
PERSPECTIVE
HUMAN FIGURES AND FEATURES
PREVIOUS YEARS QUESTIONS
COMPOSITION
COLOUR THEORY
ENLARGEMENT AND ROTATION
PREVIOUS YEARS QUESTIONS
Other types of exercises
PART-2 Architecture Aptitude
Introduction to Architecture
Orthographic Projections
Surface Counting
Mirror and Water Images
TEXTURE and MATERIAL
Indian Architects
Famous Foreign Architects
Tallest Structures and Famous Buildings
UNESCO WORLD HERITAGE SITES IN INDIA
Ancient Indian Architecture
Medieval and Modern Indian Architecture
Sun Path and Building Orientation
Previous Year JEE EXAM PAPER DISCUSSION
PART-3 MATHEMATICS
Algebra
Logarithms
Matrices
Trigonometry
Coordinate geometry
3-Dimensional Co-ordinate geometry
Theory of Calculus
Application of Calculus
Permutation and combination
Statistics and Probability
AFA SOARS TO NEW HEIGHTS IN NIFT 2019
WHERE NO OTHER TRAINING INSTITUTE HAS GONE BEFORE...

633

Afa Students selected in NIFT 2019
HIGHEST SELECTION IN INDIA
What Makes Afa #1 in NIFT / NID ENTERANCE.
Highest Selection in NIFT / NID / PEARL / OTHERS in Sucessive 12 Years.
Afa Soars to new Heights in NIFT'2022, 656 Selection in NIFT'2022.
Afa Team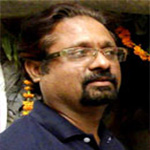 Indrajeet Singh has worked as a design educator, ex faculty of nift / pearl / coa, team member, project head and has an experience of 25 years for the design aspirants. He has also worked with several advertising agencies.. He is also renowned for photography, visualiser ...
Mr. Indrajeet Singh
Professor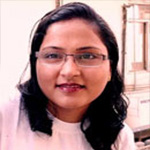 Excellence and mastered in the stream of art and design. Been working from last 15 years in the same field, made her developed a good sense of practical field, aura of the current trend forecasting, solving face to face students queries and making them stand in the crowd in a unique way through her excellent and fair guidance at AFA. Best known among students for her knowledge and experience about design and architecture colleges. She also given her 100 per cent assurance towards work and responsibilities.
Mrs. Rekha Chaudhary
Teacher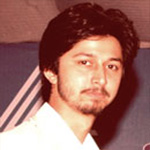 Talented and energetic faculty of AFA with creative mind and experience in the field of architecture . Graduated from school of planning and architecture, has worked with institute of town planners India and knowledge works. Been in the same field for 3 years and has remarked himself with lots of knowledge, intellect and brain power . Better experience about the heads and tails of the planning and architecture.
Mr. Amaan Hasan
Teacher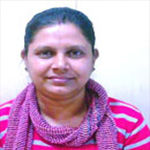 Graduated from College of Art, Delhi and has an experience of 08 years. She has been a blessing for the institute in providing the best possible to the students like the other faculties at AFA. Being from an art and design background she made us proud in end number of times with solving students queries at work. She is also best known for her creativity and innovative works . Been appreciated among students for her personal care, kindness and work assurance.
Mrs. Hema Yadav
Professor