PEARL Academy Online Coaching
AFA is commencing Pearl Academy & other institute's special Online live Classroom Sessions for entrance exam preparation from Home. Our team has trained over thousands of students ,which are already a part of PEARL, IIAD, JSAA, JKLU, TDV, ARCH ACADEMY, UID, UPES, CHITKARA, CODE VGU and other Top design institutes !
Following Module in Online Live classes of
PEARL ACADEMY & OTHERS
Online live classes
Live classes by Experts
Recorded Videos
Play Anytime Anywhere
Pdf Study Material
Study after the class
Online Support
24x7 chat support
Live Classes from the Faculties

Sessions conducted in friendly and inclusive environment for better two way communication between Student & faculty
Faculties will teach LIVE for the preparation of PEARL ACADEMY & others institutes where students can interact and communicate with them
All Problems and Solutions will be discussed by the Faculties
Imparting the awareness regarding the DO's & DON'Ts for the Test

Recorded Video Links

Complete set of Recorded videos to see all the utmost important and relevant ways to prepare for Pearl Academy entrance exam.
Best and Most Complicated Problems of entrance exam – Solution by the faculties in Time
Examples of Models from previous year examination

"Most comprehensive course designed and delivered by NID, NIFT and other top art and fashion institutes Alumni with special emphasis on Creative Ability Test
Well designed course content covering all subjects in depth
Class tests in each session and assignments for practice
Regular live interaction with fashion and media celebrities
Weekly test series of Institute specific Mock Tests
Regular feedback given on your performance
Home assignments reinforce the concepts and learning.
Difficulties are discussed in class so that the student becomes absolutely clear.
Career guidance along with entrance exam preparation
Course comprises of last years papers and sample questions related to PEARL, IIAD, JSAA, JKLU, TDV, ARCH ACADEMY, UID, UPES, CHITKARA, CODE VGU etc.
24/7 online support via email so you can Share your doubts and problems.
Enroll for PEARL and other institutes entrance exams online Live classes, Register now.
( Note :- This course can be converted to regular classroom coaching course by paying rest of the fees)
Pearl Academy Online Coaching that we offer at Academy of Fashion and Art will provide a gateway to one of the top – ranking institute in fashion and design.
We also offer numerous other programs where you are trained to crack the Entrance Exam of various other leading colleges and institutes, like the PEARL, IIAD, JSAA, JKLU, TDV, ARCH ACADEMY, UID, UPES, CHITKARA, CODE VGU and other Top design institutes etc.
AFA is commencing Pearl Academy & other institute's special Online live Classroom Sessions for entrance exam preparation from Home. Our team has trained over thousands of students ,which are already a part of PEARL, IIAD, JSAA, JKLU, TDV, ARCH ACADEMY, UID, UPES, CHITKARA, CODE VGU and other Top design institutes !
About Pearl Academy Entrance Exam 2021
The Pearl Academy is among the top institutes preparing aspirants for the field of fashion and design. This Institute offers more than 30 UG and PG programs throughout its various campuses. Pearl academy has spread out its campuses in Noida, Delhi, Mumbai, Bengaluru, Kolkata and Jaipur. The Pearl Academy Entrance Exam is a two stage process comprising of (GPT) General Proficiency Test and the Design Aptitude Test, and after that, the personal interview.
ELIGIBILITY CRITERIA FOR PEARL ACADEMY UG COURSE
For the 3/4-year UG programs offered by Pearl Academy, candidates must satisfy the below-mentioned criteria:
Must have passed 10+2 in any discipline.
Candidates appearing in the final exam may also apply.
Eligibility Criteria for PEARL Academy PG Course
For the 2-year PG programs, candidates must be:
A graduate in any discipline from any recognized university.
Candidates appearing in the final exam/awaiting results may also apply.
PEARL Academy Online Coaching Syllabus
The Pearl Academy Online Coaching we offer includes the GPT and the DAT preparation. The GPT or the General Proficiency Test is conducted for all the streams, while the DAT or Design Aptitude Test is conducted for the UG and PG programs in the design stream. Therefore, let us take a quick look into the GPT and DAT Syllabus:
General Proficiency Test (GPT) Syllabus
English Comprehensive – 10 Questions
English Language Ability – 15 Questions
Quantitative Ability – 15 Questions
Logical Reasoning – 10 Questions
Data Interpretation – 10 Questions
Design Aptitude Test (DAT) Syllabus
Skills and Knowledge – 25 Marks
Analytical and Design Sensibility – 25 Marks
Observation and lateral Thinking – 25 Marks
General Awareness and Perception – 25 Marks
Aesthetics and Creativity – 25 Marks
How to prepare for the PEARL Academy Entrance Exam?
While preparing for the Pearl Academy Entrance Exam, it is very important to have a well-planned strategy, in order to score high. So, being among the Top Pearl Academy Entrance Coaching Institutes, we will ensure all the aspects of the syllabus are dealt with in detail. Therefore, here we will discuss each of the topics individually and provide you tips how you may proceed with the Pearl Academy Entrance Preparation process.
Let us go for it -
General Proficiency Test preparation
English Comprehension

Read the questions first, after that read the passage. This way you would know what to look for and save a lot of time.
Practice a number of comprehensions, only with practice you can specialize this section.

English Language Ability

Learn the rules of English grammar
Work on your vocabulary
Read English newspaper

Quantitative Ability

Accuracy is the key aspect to work on in this section
Remembering and recalling the formulae is very important

Logical Reasoning

It is important to have a clear picture and idea of the assumptions.
Look for clues in the options

Data Interpretation

Practicing a lot of tables, bar graphs, line graphs, and data sufficiency is important
If you are unable to find your answer in the options, go with the closest one.
Design Aptitude Test Preparation
Skills and Knowledge: This section will assess you on your skills and knowledge to compose one form, and you will be asked to execute something.
Analytical and Design Sensibility: Here you will be given a scenario that you will have to analyze with respect to the mentioned details.
Observation and lateral thinking: Here you will be assessed on your ability to visualize and conceptualize your idea, within the mentioned parameters.
General Awareness and Perception: In this section, you will have to keep yourself abreast with the current affairs and the happenings around the world.
Aesthetics and creativity: Your creative ability and imaginative potential are being judged in this section of the examination. You have to work really well in the fundamentals of art, design, object study, and visualization of 3D objects.
Pearl Academy Entrance Exam Online Coaching Features:
We have a technologically high-end communication system to facilitate dual-way interaction between both students and teachers.
Above all, our interactive Pearl Academy Classroom coaching deals with all the aspects of learning and performing. Therefore, we conduct sessions where the training is tested to enhance improvement.
Similarly, another aspect of conducting Mock Exam Sessions where the candidates are tested what they have learned throughout the process. And further evaluated on their performance.
Feedback is very essential when it comes to Entrance Exam Preparation Coaching. Therefore, we offer individual feedback, which in turn will help you to work on the key areas for improvement.
In addition, we offer a comprehensive set of study materials which include books, Pearl Academy Previous Year's Question Papers, Sample papers, etc.
Finally, examination-based in-depth mentoring is the USP of our training process. In other words, we will guide you through the individual entrance exam process for various top design and art colleges or institutes.
Importance of Solving Pearl Academy Previous Year's Question Papers
There are a number of reasons why you should practice previous year question papers before appearing for Pearl Academy Entrance Exam 2021:
You will get a complete picture of the structure of the entrance exams. If you solve the previous year's question papers, you can attempt the paper more confidently.
The question papers can help you analyze and get familiar with the Pearl Academy Entrance Exam 2021.
They give you a concept of your level of preparation. And, knowledge of your section-wise strengths and weaknesses will help you proceed through the paper more efficiently and smartly.
Solving the previous year's question papers help you manage your time efficiently and help sort out an effective way to solve the questions.
PEARL Academy Online Coaching with Academy of Fashion and Art
We have a proven track record of creating toppers in the field of fashion and art. Here we offer numerous courses to prepare you for numerous entrance exams of various design and art colleges and institutes. In addition, our panel of experienced faculty members, State-of-the-art Infrastructure facilities, interactive teaching methodology, and carefully compiled study materials has made us the Best Pearl Academy Entrance Coaching Institute.
Therefore, we prioritize creating a comprehensive Pearl academy entrance coaching course for every aspirant at AFA. We have a great panel of faculty members who are alumni of various top design colleges. We ensure that you benefit from efforts taken by our experienced faculty members.
Here, you will discover the Best Pearl Entrance Classroom Coaching at AFA. It will not be a course, it will a learning experience for you. We are very glad to get the opportunity to share the experience we have gathered throughout these years with you.
We are proud to announce the Express Program for the coaching of entrance tests of outstanding design institutes like Pearl Academy, IIAD, JSAA, JKLU, TDV, ARCH ACADEMY, UID, UPES, CHITKARA, CODE VGU Entrance 2021.
380+ AFA students selected in Pearl Academy of fashion entrance exam 2020. 1 out of 3 students selected in Pearl Academy is a AFA student
---
What Makes Afa #1 in NIFT / NID ENTERANCE.
Highest Selection in NIFT / NID / PEARL / OTHERS in Sucessive 9 Years 2019, 2018, 2017, 2016, 2015, 2014, 2013, 2012.
Afa Soars to new Heights in NIFT'2019, 633 Selection in NIFT'2019.
Afa Team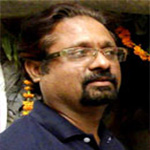 Indrajeet Singh has worked as a design educator, ex faculty of nift / pearl / coa, team member, project head and has an experience of 25 years for the design aspirants. He has also worked with several advertising agencies.. He is also renowned for photography, visualiser ...
Mr. Indrajeet Singh
Professor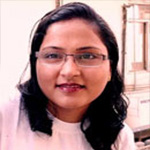 Excellence and mastered in the stream of art and design. Been working from last 15 years in the same field, made her developed a good sense of practical field, aura of the current trend forecasting, solving face to face students queries and making them stand in the crowd in a unique way through her excellent and fair guidance at AFA. Best known among students for her knowledge and experience about design and architecture colleges. She also given her 100 per cent assurance towards work and responsibilities.
Mrs. Rekha Chaudhary
Teacher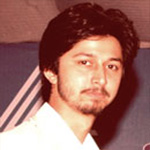 Talented and energetic faculty of AFA with creative mind and experience in the field of architecture . Graduated from school of planning and architecture, has worked with institute of town planners India and knowledge works. Been in the same field for 3 years and has remarked himself with lots of knowledge, intellect and brain power . Better experience about the heads and tails of the planning and architecture.
Mr. Amaan Hasan
Teacher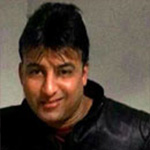 Graduated from NIFT and been working from last 10 years as a Design Faculty. Best known for the kind of creative abilities he teaches and provide shoulder to the students at AFA. Introduced as one of the faculty at AFA with effective presentation skills, stimulates healthy environment in practical knowledge of art and design.
Mr. Dhruv Mishra
Teacher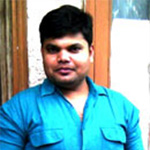 A young and talented faculty from AFA , graduated from college of Art, Delhi . Teaching from last 4 years . Have a good expertise in the creative aptitude field and positive attitude towards the core structure at AFA. His services are commendable and being appreciated by students . He paints the career of students in a new and unique way to step in the bright world.
Shrikant Rajpal Singh
Teacher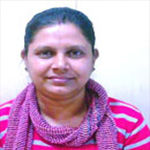 Graduated from College of Art, Delhi and has an experience of 08 years. She has been a blessing for the institute in providing the best possible to the students like the other faculties at AFA. Being from an art and design background she made us proud in end number of times with solving students queries at work. She is also best known for her creativity and innovative works . Been appreciated among students for her personal care, kindness and work assurance.
Mrs. Hema Yadav
Professor