NIFT NID Summer Crash Course Classroom Coaching
45 Days Crash Couse for NIFT NID PEARL CEED UID Entrance Exam Coaching
AFA announces Special Summer Crash Course for NIFT / PEARL / UID / CEED entrance 2022. This course is useful for the students who can't attend the regular classes due to their academic studies. This course is also useful for students of class 9th, 11th and Graduating students who would like to go for that extra mile in their preparation for NIFT, NID, NATA, CEED, UCEED, PEARL, IIAD, CODE VGU, ARCH, CHITKARA, UID, APEEJAY entrance exams by starting early.
100 Hours Crash course in Summer Vacation For NIFT / NID / CEED
We are focusing mainly on the creative aptitude part which focuses on drawing skills as well as we start from the scratch to the advanced level where students can learn by exploring their imagination and fantasy to relate it with real world.
OUR TEAM HAS TRAINED OVER THOUSANDS OF STUDENTS WHICH ARE ALREADY A PART OF NIFT, NID, NATA, CEED, UCEED, PEARL, IIAD, CODE VGU, ARCH, CHITKARA, UID, APEEJAY.
CLASSES WILL BE HELD DAILY FOR 5 HOURS
---
Summer Crash Course Features
We are focusing mainly on the creative aptitude part which focuses on drawing skills as well as we start from the scratch to the advanced level where students can learn by exploring their imagination and fantasy to relate it with real world.
OUR TEAM HAS TRAINED OVER THOUSANDS OF STUDENTS WHICH ARE ALREADY A PART OF NIFT, NID, NATA, CEED, UCEED, PEARL, IIAD, CODE VGU, ARCH, CHITKARA, UID, APEEJAY…….!
Most comprehensive course designed and delivered by NID, NIFT and other top art and Design institutes Alumni with special emphasis on Creative Ability Test
Well designed course content covering all subjects in depth.
Class tests in each session and assignments for practice
Regular feedback given on your performance
Home assignments reinforce the concepts and learning.
Difficulties are discussed in class so that the student becomes absolutely clear.
Career guidance along with entrance exam preparation
Course comprises of last years papers and sample questions related to NID, NIFT, PEARL etc.
24/7 online support via email so you can Share your doubts and problems.
NIFT Summer Crash Course and NID Classroom Coaching with the Academy of Fashion and Art is a well-structured course that will suit every aspirant's needs and requirements.
Therefore, if you are planning to make your career in the field of fashion, art and designing then you have to crack the various fashion, art and design entrance exams.
Imagine yourself in the last-minute preparation scenario, where you have so much for revision and brushing up. It might seem a humongous task when you do not have a planned approach. Here comes the role of a good NIFT Crash Course Classroom coaching with experienced faculty members and methodological teaching techniques to a result-oriented approach to meet the last-minute rush.
We have crash courses in various courses and modules to suit you, like, NIFT Summer Crash Course, NID Summer Crash Course, Crash course for CEED/UCEED. Summer Crash Courses for other design and art Entrance exams are also offered by AFA. We prioritize in offering crash courses so that if the students are not able to attend our regular classes due to their other academic obligations, then they will not have to drop a complete year.
NIFT NID Summer Crash Course Classroom Coaching
We prepare aspirants for almost all the fashion, art and design entrance exams. The NIFT Summer Crash Course and the NID Summer Crash Course not only helps you with the NIFT & NID Entrance Exams preparation, but also enhances you skill sets as well as helps you with the last minute brushing up. As we know that there may be changes or modifications in the NIFT Exam Syllabus and NIFT Exam pattern, we make sure that we can immediately make the same changes in our teaching methodology and our NIFT Study Materials and course curriculum.
Frequently Asked Questions Related to NIFT Entrance Exam and Preparation
Q1. How and where NIFT preparation can be done?
A: There are numerous ways in which you can start your NIFT Preparation, like:
Firstly, make a schedule, allotting time for each subject and topics, alongside also dedicate time for NIFT Situation Test, 3D model making.
Collecting and compiling NIFT Study Materials from reliable sources, along with NIFT Sample Test Papers and NIFT Previous Year's Question Papers.
If possible, create a study group with at least another person so as to encourage healthy competition, collaborative and constructive learning.
Enroll with a good NIFT Classroom Coaching who provide Crash courses also for various other Design and Art Entrance Exam Coaching Classes
Finally, the most important part is getting constructive feedback.
As you see, the points that we have mentioned above are very important for NIFT Entrance Exam Preparation. In addition, we have recommended enrolling with NIFT Entrance Classroom Coaching Institute because that way all of the important step for your NIFT preparation will be taken care of. We will help you with your schedule that will be result-oriented. Our resource management team has already compiled an exclusive and comprehensive set of NIFT Study Materials and NIFT Previous Year's Question Papers. Along with your fellow students you will be encouraged to a healthy competition. You will face Mock Tests so as to get the feel of the actual exam. And, most importantly, your mock test answers will be reviewed by out expert team and the faculties will provide you with a constructive feedback for performance enhancement.
Therefore you see your requirements for a focused and result-oriented NIFT Entrance Preparation will be fulfilled through AFA, the Academy of Fashion and Art.
Q2. What is the basic eligibility required for appearing for the Entrance Exams of Design, and Architecture colleges?
A: Student who have appeared or appearing higher secondary exam 10+2 or equivalent exam like ISC, CBSE, ICSE board are eligible for Entrance Exams of Design colleges like NIFT, NID and for B.Arch & NATA, Math is compulsory subject.
Q3. What are the career options after completing NIFT & NID?
A: After you complete the 4 years program at NID & NIFT, apart from becoming a top level designer, you can also open your own design firm. You can become part of government projects and contribute in social changes as well. You can even get an opportunity to work with multination companies working in the sector of Textile, Product development, Research IT sector Toy and game development, Automobile design, Visual media etc.
Q4. What is the career scope in fashion design and technology?
A: There are various career options in the field of fashion design and textile technology. In this ever-evolving world of fashion and trending lifestyle, there is a humongous scope in the fashion world. To name a few, some of them are:
1. Retail Manager
Fashion Designer
Fashion Coordinator
Fashion Stylist
Fashion Consultant
Textile Designer
Fashion Journalist
Q4. What is the career scope in Architecture?
A: Architecture is a very creative and interesting career. This is a fascinating field for those aspirants who have a creative and analytical ability and skill set. There are numerous exciting career options to suit your liking. Some of the interesting career options after completing your architecture course are:
1. Urban Designer
Landscape Designer
Architectural Journalist
Construction Project Manager
Q 5: Is it difficult to crack the NID?
A: Firstly, any national level exam which gets you admission to the premier college, universities, or institute is never easy. Having said it is difficult but not impossible. Once you are aware and are equipped with the knowledge, know-how, and skills, then no exam is difficult to crack. In other words, to achieve success, you need to be focused, determined, hard-working, and disciplined.
Q6: Can I apply for NID before I get the results of my 12th Standard?
A: If you are awaiting your results then you can only apply, but for final selection and admission your 12th results will be mandatory.
Q7: Can I get admission to the college in my preferred state/city?
A: Firstly, the state or city you prefer should have a NID campus. Secondly, if it does, there should be a sufficient number of seats available. Therefore, it is convenient to accommodate the number of candidates opting for the particular campus.
Q8: Is mathematics compulsory for NID?
A: No, it is not necessary. Though, you should have a working knowledge of numbers to avoid basic calculation problems. As in the exam you may come across basic reasoning type questions and general arithmetic or geometry.
Q9: Is there any negative marking in NID Entrance?
A: As of now, no, there is no negative marking in NID.
Q10: Which stream is necessary for NID?
A: For NID DAT, no particular stream is necessary. In other words, you can be from any discipline like science, arts, commerce, humanities, etc.
Q11: Is Portfolio important for NID?
A: A portfolio is very important for NID. Immediately, after NID DAT you should start working on your portfolio
Q12: What is the Fee structure of NID?
A: The NID course fee depends on the particular course. The overall course fee structure slab is 5Lakhs - 8 Lakhs. You can refer to the prospectus for further details.
Registration - First come, first served basis !
….Limited seats…Apply now…! Your Success is our Aim…!!!!
Hostel Facility Avaliable.
AFA SOARS TO NEW HEIGHTS IN NIFT 2019
WHERE NO OTHER TRAINING INSTITUTE HAS GONE BEFORE...

633

Afa Students selected in NIFT 2019
HIGHEST SELECTION IN INDIA
What Makes Afa #1 in NIFT / NID ENTERANCE.
Highest Selection in NIFT / NID / PEARL / OTHERS in Sucessive 12 Years.
Afa Soars to new Heights in NIFT'2022, 656 Selection in NIFT'2022.
Afa Team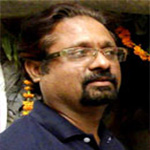 Indrajeet Singh has worked as a design educator, ex faculty of nift / pearl / coa, team member, project head and has an experience of 25 years for the design aspirants. He has also worked with several advertising agencies.. He is also renowned for photography, visualiser ...
Mr. Indrajeet Singh
Professor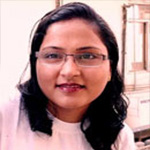 Excellence and mastered in the stream of art and design. Been working from last 15 years in the same field, made her developed a good sense of practical field, aura of the current trend forecasting, solving face to face students queries and making them stand in the crowd in a unique way through her excellent and fair guidance at AFA. Best known among students for her knowledge and experience about design and architecture colleges. She also given her 100 per cent assurance towards work and responsibilities.
Mrs. Rekha Chaudhary
Teacher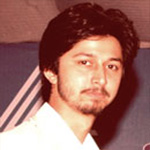 Talented and energetic faculty of AFA with creative mind and experience in the field of architecture . Graduated from school of planning and architecture, has worked with institute of town planners India and knowledge works. Been in the same field for 3 years and has remarked himself with lots of knowledge, intellect and brain power . Better experience about the heads and tails of the planning and architecture.
Mr. Amaan Hasan
Teacher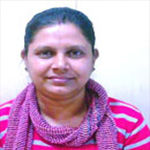 Graduated from College of Art, Delhi and has an experience of 08 years. She has been a blessing for the institute in providing the best possible to the students like the other faculties at AFA. Being from an art and design background she made us proud in end number of times with solving students queries at work. She is also best known for her creativity and innovative works . Been appreciated among students for her personal care, kindness and work assurance.
Mrs. Hema Yadav
Professor