FAMOUS INDIAN FASHION DESIGNERS
ABU JANI AND SANDEEP KHOSLA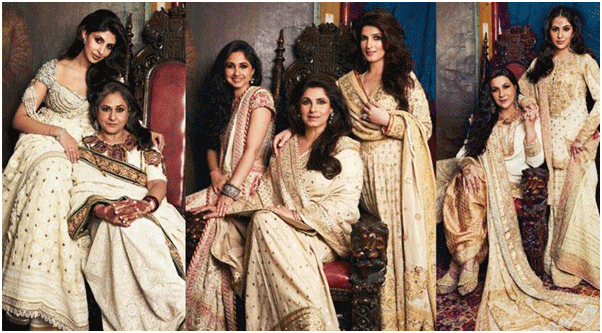 Contemporary styles and the revival of bygone works of art molded neatly into modern fashion brocade! This is what Abu Jani and Sandeep Khosla are all about. The duo has made it to the fashion circuit with their sheer talent and inventive potentials of a designer. "The boys", as the duo are famously known, have made ethnic apparels with a fresh flavor of trends that comes on year after year. To bring in a resurgence of traditional works of art, the duo has traveled to the remotest area, grasped the art and beautifully executed it in their finest of collections. Abu Jani and Sandeep Khosla are among the few people who have made it big globally. They are one of the Best Fashion Designers from Delhi. The duo was the first to bring out its collection at Harrods. Abu Jani and Sandeep Khosla's have created a rage for their designs both nationally and internationally, equipping the authentic and ethnic materials in a contemporary and modern style. Their clientele list includes the who's who of the film fraternity of both Bollywood and Hollywood. Besides British Prime Minister Gordon Brown's wife, the designer duo also has dressed celebrities like Dame Judi Dench, Dame Maggie Smith, Darcey Bussell, and Sophie Marceau, as its international clients. Apart from creating apparels, Abu Jani and Sandeep Khosla have also ventured into the platform of interior designing, making a mark in this aspect as well. They have designed homes of celebrities like Amitabh Bachchan and Jaya Bachchan, Dimple Kapadia and Nikhil and Shewta Nanda. The duo has its retail flagship stores at Mumbai, Bangalore and Delhi. The beautiful and stunning designs of Abu Jani and Sandeep Khosla bring in a feel of traditionalism, within the realms of modernity.
Established in 1986, Abu Jani Sandeep Khosla is one of India's oldest and most celebrated Couture Houses. The Brand is coveted for its formal, occasion and bridal wear. It is a trend setting rather than a trend following label.
Their clothes are a unique meld, using the finest fabrics as a canvas, which comes alive with exquisite embroideries and intricate embellishments to create what have been described as modern masterpieces. Their focus has always been the woman. One who expects and deserves unparalleled quality and impossibly feminine clothes. Their sensibility is distinctly and unabashedly Indian, and draws deep from the richness of India's heritage.
Best known for their revival and reinvention of ancient techniques and embroideries including Chikankari, Zardozi and Tharad, the Abu Jani Sandeep Khosla label is internationally feted for its classical elegance. Their Clients come from diverse backgrounds and include business barons, cinematic legends, royalty, politicians and the men and women who comprise 'high society' both in India and abroad.
Top Indian Fahion Designers