CEPT - CENTRE FOR ENVIRONMENTAL PLANNING AND TECHNOLOGY UNIVERSITY
CEPT UNIVERSITY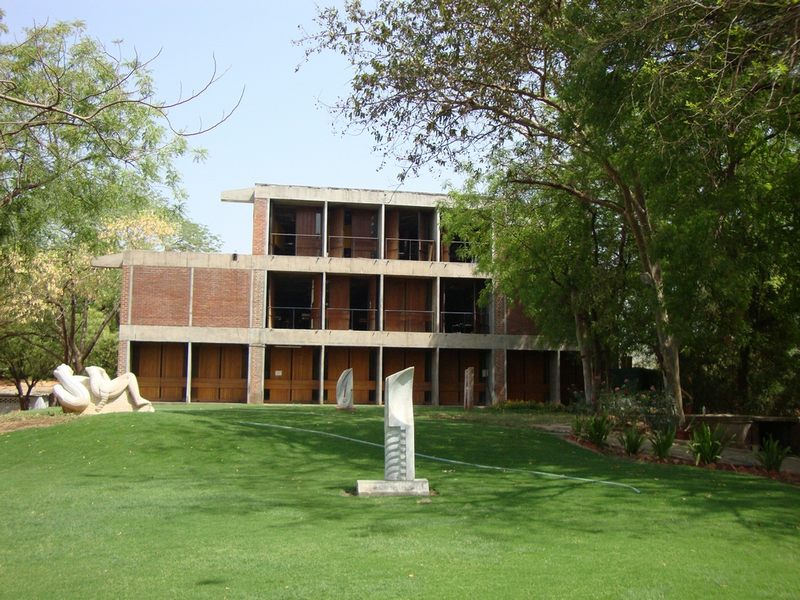 CEPT University focuses on understanding, designing, planning, constructing and managing human habitats. Its teaching programs build thoughtful professionals and its research programs deepen understanding of human settlements. CEPT University also undertakes advocacy and advisory projects to further the goal of making habitats more livable.
The Faculty of Design was established in 1992 as the 'School of Interior Design'. It deals with habitat related interiors, crafts, systems, and products. Faculty of Management is a newly established faculty from the Faculty of Technology Management and it focuses on Habitat and Project Management.
CEPT University takes its name from the 'Center for Environmental Planning and Technology' (CEPT). CEPT and the various schools that it comprised were established by the Ahmedabad Education Society with the support of the Government of Gujarat and the Government of India.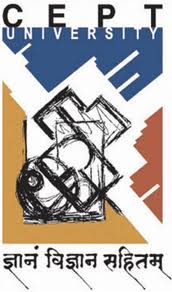 PROGRAMMES OFFERED:
The Bachelor of Interior Design program is structured to allow students to understand human habitation by exposure to different contexts through various means like in-class live like experiences, field trips, living with craftsmen and case studies encountered at various phases in the student life. These engagements enable the students to be both reflective and responsive designers.
CEPT University, through the Faculty of Design, offers a full time five-year professional program in Interior Design, leading to the award of Bachelor of Interior Design (B.Id).
This program in Interior Design is internationally recognized. Its alumni are amongst successful practising designers of India, work at the foremost global design practices, teach and conduct research at reputable global universities and are notable social entrepreneurs of the country. The program provides students with diverse opportunities to pursue their interests and build a strong career.
The Masters program in Interior Architecture and Design is a research based course with a view to critically engage with study of the various acts of human habitation.
Eligibility
Minimum Qualifications & Eligibility Criteria
Candidates passing XII Standard Higher Secondary Certificate Examination of Gujarat State in Science Stream (or its equivalent in CBSE/CISCE/NIOS/ISB/IB)) with Physics & Mathematics as compulsory subjects and Chemistry / Biotechnology / Biology / Computer as optional subject (all at higher/advance level) securing a minimum aggregate score of 50% for all subjects (45% for SEBC/SC/ST candidates). In all the cases, aggregate will be calculated based on all the subjects including languages, optionals, practical's, etc. Failure in any subject disquali?es the candidature. Applicants having equivalent quali?cations other than those stated above will have to submit an attested copy of equivalence certi?cate along with the application.
Candidates awaiting HSC result and candidates who have applied for verification/rechecking of marks may also apply. Such candidates will have to produce a certificate from the principal of the high school that he/she has appeared in the XII Standard examination of the Science Stream. The candidate must submit final mark sheet on or before the stipulated date and time and satisfy the minimum requirements failing which admission will not be granted.
Criteria for Admission
It is mandatory for all the eligible applicants to appear in the admission test/s conducted at CEPT University (including SC/ST/SEBC, Physically Handicapped, Gujarat Defense / J &K migrants/Tuition Fee Waiver Scheme candidate) for considering in the merit list of admission. Absence in any test will disqualify the applicant from admission.
Candidates will be selected on the basis of aggregate score of HSC and performance in the admission tests at CEPT University, Ahmedabad. The reservation criteria for the candidates would be as per the rules of the State Government at the time of admission.
The final list of merit order would be based on the following weightage:
| | |
| --- | --- |
| First Level Test : | 60% |
| Second Level Interview : | 10% |
| HSC Aggregate : | 30% |
| TOTAL : | 100% |
Total number of seats available for admission: 40
The reservation criteria for the candidates would be as per the Gujarat Government Norms. Allotment of seats for various categories of reservation will be placed on Notice Board as stipulated by rules before Admission Tests. In absentia of any reserved category candidate/s at the time of counselling, their seats will be allotted to General Category candidates.
Seats & Reservations Sanctioned Intake: 40
Kasturbhai Lalbhai Campus
University Road, Navrangpura
Ahmedabad-380009, Gujarat India
Phone: 0091-79-26302470 / 26302740
Fax: 0091-79-26302075
For General Enquiries
Email : enquiries@cept.ac.in
Website: www.cept.ac.in