1. Design a chair using beads, matchsticks, thread, straw and u clips. Do not use any adhesive.
Answer :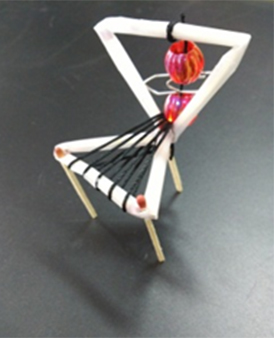 2.Make a Marie Gold Biscuit stand with the following materials (maximum height-3') - (2008)
a. Some ice-cream sticks
b. Foil paper
c. Cotton thread
Answer :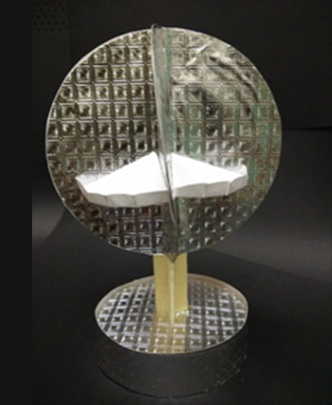 3.Design a Lamp using the given material. No adhesive should be used, you may use paper cutter if required.
a. Bulb holder
b. wire- 1 m
c. 1 plastic pearl pet bottle
Answer :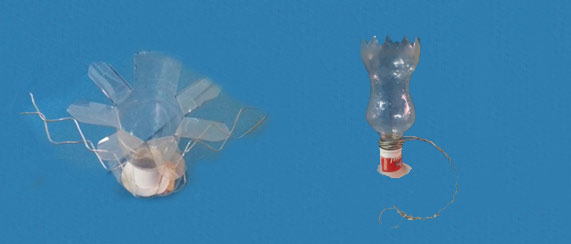 4. Design a footwear without using any adhesive.
a. 1 liter Bisleri bottle
b. Straw- 6
c. Ice cream sticks- 10
d. Jute rope 1m
Answer :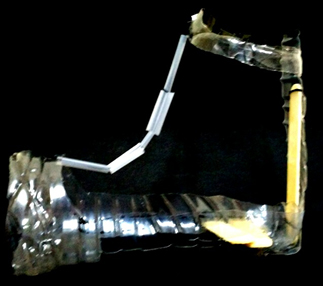 5.Design a 3d model by using 10 -20 straws, 200 ml bottle, thread ( green, brown color 1 m each ) construct a structure in such a way that the given bottle should balance horizontally / vertically 4" above the table. . You may use cutter/scissors but do not use adhesive of any kind.-
Answer :

6. Design an object which either moves or makes sound or both. Using the following material. Do not use any kind of adhesive. (2009)
a. Small potatoes -2
b. Wire 1m
c. Straws – 2
d. Icecream sticks – 3
e. Rubber bands -2
Answer :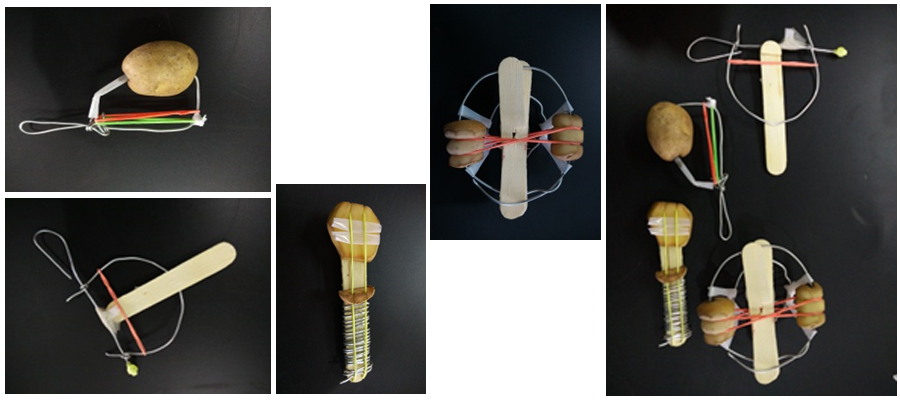 ---