Study Abroad Design
Study Abroad Design Consultancy Center for Fashion and design schools in foreign countries is what you are in search of?
Study Abroad – The Best in Business AFA offers solutions to get admission into the Top Fashion and Design colleges in countries abroad.
Are you looking forward to pursuing your Fashion and Design studies in the foreign countries like the UK, USA, Canada, Italy, or any other country of you preference?
You are at the right place. The Academy of Fashion and Art will take you through the whole process with ease. AFA, through years of experience, has been able to produce commendable results. Many a dream of study abroad has been fulfilled by AFA.
Therefore, moving on to the whole process of study abroad, we have created a complete Step-by-Step guide which will surely assist you in your journey to success.
As the best fashion and design Study Abroad Design Consultancy, here, we provide a Checklist that you must follow as Steps to Study Abroad:
Research:

Do your thorough research on the particular country, universities, campus facilities, and hostel facilities, courses the university is offering, teaching modules, opportunities in subject-based research, internships, job prospects, etc. Consult with study abroad ambassadors and other study abroad alumni, or study abroad student advisors to get the real picture. Also, make sure to attend study abroad seminars and fairs. After that, narrow down your final list of colleges or universities.

Speak to AFA Academic Advisors:

Once you are ready with your final list of universities, you must meet the academic advisor with your future academic plans and assist you in reviewing and co-relating them with the courses the university is offering. You surely will get some hands on experience.

Look for scholarship opportunities:

Numerous organizations award scholarships for different stages in study abroad opportunities. Therefore, you must cash in on this opportunity so as to provide you with mileage as well as a strong foundation for your academic growth. Hence, you must be on the lookout for the eligibility requirements and other details of the scholarship program.

Application:

After you are done with the above – mentioned initial research, it is important you start your application process with the shortlisted universities/colleges/institutes as early as possible so that you get ample time for further preparations. At this point, the need may arise to personally contact the university to get aware of the admission process.

Taking the foreign language test:

Along with the process, a parallel preparatory step is also important at this stage, and usually, this step is for countries where the native language is English, and where they have made it mandatory for immigrant students to have qualified the Basic English language knowledge test. In this test, you will be assessed on your written and verbal English language communication. Therefore, the tests like the TOEFL, IELTS; etc need to be taken seriously. The required qualifying grades are very important.

Offer and acceptance:

Once you forward your application, it will be scrutinized by the concerned authority of the respective university. And after full assessment, which might take a few weeks, your application will be processed. After your application is selected, you will receive an offer letter. The offer letter will usually accompany an acceptance form, to be filled by you and needs to be forwarded back to them.

Final consultation with your advisor and approval:

This will be another important step because, if your application is selected for more than one course, you should consult your academic advisor in assisting you to select the best course. Selecting a course best suited for you considering your interests, skill sets, and the future prospects on completion of the course is very crucial, therefore, should be consulted upon with a professional.

Apply for the Visa and Passport:

Once you have accepted the offer letter, the next important step is to immediately apply for the Student Visa and also for a passport. Passport making might take anything between 6-12 months, so, make sure, this should be your very first step if you do not have one already.
Now, there is a lot of documentation waiting while you are applying for the Visa. Therefore, we have prepared for you the list of documents that you might need while you are at it.
Below is the Student's Visa Requirement Checklist for your convenience in Study Abroad preparation.
Proof of enrollment in the particular recognized educational institute.
Application for a residence permit (*Varies with country)
Proof of Language Certification (*If the country requires)
Parental/Guardian Consent Proof (*If below the age of 18)
Financial Proof (Clarifying your capacity to incur the study expenses and sustenance cost)
Passport Size Photographs
Copy of the passport
Vaccination and medical certificates (*If required for the particular Country)

Finding a place to live:

If you have not applied for on-campus accommodation, or if the institute does not offer one, you will have to look up a place to live. Start looking for rooms-on-rent, home stay, local host, etc, which are a few of the options that may suit you. If the need arises, try contacting them and go through their terms and conditions, so that you are prepared in advance.

Book your Flight Ticket:

Once, everything is set, it is time you book your flight tickets. Must be a little advance giving you ample time to study the price fluctuation and book at the lowest possible rate.
And, now you are up for the adventure of your lifetime, where you will be up for learning new things, getting to know a completely new country and about its culture, meeting new people, and studying and making it big in your career.
Some of the Top Fashion and Design institutes around the world for which AFA offers Study Abroad Consultancy:
Now, at this stage, we will provide you with a list of the top fashion and design colleges, so that it is easier for you to narrow down on the one which will be suitable for your needs and requirements. So, here we made a list of the best fashion and design colleges around the world and the courses available for your reference while making your decision on selecting the colleges to study abroad.
List of colleges for your reference below:
Top Design Colleges Around the World
| | | |
| --- | --- | --- |
| ESMOD, Paris | Fashion Design, Fashion Business | https://www.esmod.com/ |
| Kent State University, Ohio | Fashion Design, Fashion Business, Fashion Media, Game Design, Interior Design, | https://www.kent.edu/ |
| Bunka Fashion College,Tokyo | Fashion Technology, Fashion Marketing and Distribution, Fashion Accessories and Textile, | https://www.bunka-fc.ac.jp/ |
| School of the Art Institute of Chicago | Architecture, Interior Architecture, Fashion Design, Ceramic, Photography | https://www.saic.edu/ |
| FIDM/Fashion Institute of Design & Merchandising, California | Apparel Design, Beauty Business Management, Design, Digital Marketing, Fashion Design, Knitwear Design, Graphic Design, Interior Design | https://fidm.edu/ |
| University of Cincinnati, Ohio | Architecture, Design | https://www.uc.edu/ |
| Otis College of Art and Design, California | Environmental Design, Fashion Design, Fine Arts, Product Design, Toy Design | https://www.otis.edu/ |
| Columbus College of Art & Design, Ohio | Graphic Design, Animation, Illustration, Industrial Design, Architecture, Photography | https://www.ccad.edu/ |
| Institut Français de la Mode, France | Fashion Design | https://www.ifmparis.fr/en/ |
| Aalto University School of Arts, Design and Architecture, | Fashion Marketing | https://www.aalto.fi/fi |
| Marist College, New york | Fashion Design, Fashion Merchandising, | https://www.marist.edu/ |
To make things even more streamlined for you, we are also providing below Country-wise list of Top design colleges, for you to choose from.
Top Design Colleges in Canada
| | | |
| --- | --- | --- |
| McKENZIE (Greater Moncton) | Visual Arts Foundation, Graphic Design, Photography Media Arts, Video Game Art, TV & Game Animation, Social Entrepreneurship, Industry Readiness Program | https://mckenzie.edu/ |
| Humber College (Humber) | Advertising & Graphic Design, Animation-3D, Design Foundation, Fashion Arts and Business, Fashion Management, Graphic Design, Industrial Design, Interior Design, Photography, UX/UE Design, | https://humber.ca/ |
| Emily Carr University of Art and Design, Vancouver | B.Des in Communication Design, B.Des in Industrial Design, B.Des in Interaction Design, BFA | https://www.ecuad.ca/ |
| University of Alberta | Bachelor of Fine Arts in Art and Design, Bachelor of Science in Fashion Business Management, Clothing, Textiles and Material Culture | https://www.ualberta.ca/index.html |
| Concordia University, Montreal | BFA, Film Animation, Game Design, | https://www.concordia.ca/ |
| George Brown College, Toronto | Design Management (Postgraduate), Digital Design – Game Design (Postgraduate), Graphic Design, Interaction Design, Fashion Business Industry, Fashion Management , Jewellery Arts, Sustainable Fashion Production (Postgraduate Certificate), Video Design & Production, | https://www.georgebrown.ca/about/campuses-locations/casa-loma |
| Redeemer University, Hamilton | Digital Photography, B.A in Art and Design, | https://www.redeemer.ca/ |
| Yorkville University, Fredericton | Bachelor of Interior Design Degree | https://www.yorkvilleu.ca/ |
| LaSalle College Vancouver, Vancouver | Graphic Design, Interior Design, Game Design and VFX, Audio and Film, Fashion Design, Jewellery Design, Fashion Marketing, | https://www.lasallecollegevancouver.com/ |
| OCAD University, Toronto | Graphic Design, Interior Design, Ilustration, Industrial Design, Photography, Material Art and Design, Digital Painting and Animation, | https://www.ocadu.ca/ |
| Ryerson University, Toronto | Fashion Design, Interior Design, Retail Management, | https://www.ryerson.ca/ |
Top Design Colleges in US
University / College
Courses
website
Beverly Hills Design Institute, CA
Fashion/apparel design
https://www.bhdi.edu/
Academy of Art University, San Francisco
Animation, interactive technology, video graphics and special effects
Fashion/apparel design
Computer graphics
Cinematography and film/video production
Drafting and design technology/technician
Illustration Photography
Cad/cadd drafting and/or design technology/technician
Computer software and media applications
Fashion and fabric consultant
https://www.academyart.edu/
Massachusetts College of Art and Design, Boston
Illustration
Film/video and photographic arts
Graphic design
Painting
Photography
Industrial and product design
Fashion/apparel design
Environmental design/architecture
Art teacher education
Cinematography and film/video production
https://massart.edu/
Moore College of Art & Design, Philadelphia
Illustration
Fashion/apparel design
Digital arts
Photography
Fine/studio arts
Graphic design
Art teacher education
Museology/museum studies
Interior design
Art history, criticism and conservation
https://moore.edu/
College For Creative Studies, Michigan
Industrial and product design
Animation, interactive technology, video graphics and special effects
Illustration
Graphic design
Commercial and advertising art
Crafts/craft design, folk art and artisanry
Photography
Fine arts and art studies
Interior design
Fashion/apparel design
https://www.collegeforcreativestudies.edu/
Rocky Mountain College of Art + Design, Denver, Colorado
Illustration
Computer graphics
Animation, interactive technology, video graphics and special effects
Interior design
Game and interactive media design
Commercial photography
Fashion/apparel design
Fine/studio arts
Art teacher education
https://www.rmcad.edu/
School of the Art Institute of Chicago
Bachelor of Fine Arts in Studio.
Architecture, Interior Architecture, and Designed Objects. Art and Technology Studies. Ceramics. ...
Bachelor of Fine Arts with an Emphasis in Art Education.
Bachelor of Fine Arts with an Emphasis in Writing.
Bachelor of Arts in Art History.
Bachelor of Arts in Visual and Critical Studies.
https://www.saic.edu/
Parsons School of Design | The New School, New york
Architectural Design (BFA)
Communication Design (BFA)
Design and Technology (BFA)
Design History & Practice (BFA)
Fashion Design (BFA)
Fine Arts (BFA)
Illustration (BFA)
Integrated Design (BFA)
Interior Design (BFA)
Photography (BFA)
Product Design (BFA)
Strategic Design & Management (BBA)
Associate's Degrees in Design and Fashion (AAS)
https://www.newschool.edu/parsons/
Rhode Island School of Design (RISD), Rhode Island
BACHELOR OF ARCHITECTURE / BARCH
Architecture
BACHELOR OF FINE ARTS / BFA
Apparel Design
Ceramics
Film / Animation / Video
Furniture Design
Glass
Graphic Design
Illustration
Industrial Design
Interior Architecture
Jewelry + Metalsmithing
Painting
Photography
Printmaking
Sculpture
Textiles
https://www.risd.edu/
California College of the Arts, California
BFA-Animation
BArch - Architecture

BFA - Ceramics
BFA - Community Arts
2017 Fashion Experience models
BFA - Fashion Design
BFA - Film
BFA - Furniture
BFA - Game Arts
BFA - Glass
BFA - Graphic Design
BA - History of Art & Visual Culture
BFA - Illustration
BFA - Individualized Studies
BFA - Industrial Design
BFA - Interaction Design
BFA - Interior Design
BFA - Jewelry & Metal Arts
BFA - Painting & Drawing
BFA - Photography
BFA - Printmedia
Sculture
BFA
Sculpture
Textiles
Writing & Literature
https://www.cca.edu/
Top Design Colleges in UK
| | | |
| --- | --- | --- |
| London College of Fashion | Product and Furniture Design, Footwear Design, Ceramic Deisgn, Jewellery Design, Product and Industrial Design, Fashion Photography, Fashion Marketing, Graphic Communication Design | https://www.arts.ac.uk/colleges/london-college-of-fashion |
| Winchester School of Art, England | Fashion Design, Game Design, Textile Design | https://www.southampton.ac.uk/ |
| Condé Nast College of Fashion & Design, London | Fashion Communication, Fashion Styling, Luxury Brand Management, Entrepreneurship-Fashion and Creative Industries | https://www.condenastcollege.ac.uk/ |
| British School of Fashion | MBA in Luxury Brand Management, MSc in Luxury Marketing, MSc in Fashion Business Creation, MSc in Fashion and Lifestyle Marketing | https://britishschooloffashion.com/ |
| The Glasgow School of Art, Scotland | Interior Design, B.Arch, Communication design, Fashion Design, Product Design, Fine Arts Photography, Textile Design, Interaction Design | https://www.gsa.ac.uk/ |
| University of Wales Trinity Saint David, Wales | Game Design. Glass Design, Film and TV, Animation, Architecture(BSc), Photography, Product and Furniture Design, Textile Design | https://www.uwtsd.ac.uk/ |
| London South Bank University | Product Design, Game Design and Development, Urban Design and Planning, Fashion Media, B.A in Architecture, M.Arch, Animation | https://www.lsbu.ac.uk/ |
| Anglia Ruskin University Language Centre, England | Fashion Design. Graphic Design, Interior Design, Mobile Game Design and Development, Architecture(B.A.Hons, B.Sc. Hons) | https://aru.ac.uk/ |
| The University of Manchester, England | Fashion Buying and Merchandising (B.Sc), Fashion Management (B.Sc), Fashion Marketing (B.Sc), Fashion Technology (B.Sc), B.A. in Architecture | https://www.manchester.ac.uk/ |
| Ravensbourne University London | Animation and Illustration Design, Architecture and Interior Degree, Computing and Game Degree, Fashion Degree, Digital Technology and Photography Degree, Graphic Degree, TV and Film Degree | https://www.ravensbourne.ac.uk/ |
| University for the Creative Arts, Farnham | B.A Hons in Architecture, Interior Architecture and Design B.A Hons, B.Sc in Industrial Design, B.A Hon in Design for Theatre and Screen, M.Arch, Animation, Fashion Design, Game Design, Textile Design, Fashion Business and Managment, | https://www.uca.ac.uk/ |
| University of Cambridge | Architecture | https://www.cam.ac.uk/ |
| Coventry University, England | Architecture(B.Sc Hons), Automative and Transport Design, Graphic Design, Design Management, Product Design, Interior Design, Interior Archutecture and Design (B.A Hons) | https://www.coventry.ac.uk/ |
| Falmouth University | Architectural Design and Technology (B.Sc), Communication Design, Costume Design for Film and TV, Architecture (B.A Hons),M.Arch, Artificial Intelligence for Games, Fashion Design, Fashion Photography, Fine Arts, Interior Design, User Experience Design | https://www.falmouth.ac.uk/ |
Top Design Colleges in Italy
University / College
Courses
website
Polimoda, Florence
Fashion design, Fashion Business, Fashion art direction, Fashion Styling, Fashion Marketing Management, Fashion Accessions Design, Product Management, Fashion Communication
https://www.polimoda.com/courses/undergraduate
Marangoni Fashion Institute, Milan
Fashion Design, Fashion Styling, Fashion Business, Interior Design, Product Design, Visual Design,
https://www.istitutomarangoni.com/it
New Academy of Fine Arts (Nuova Accademia di Belle Arti),Milan
Fashion Design
Communication and Graphic Design
Design
Visual Arts
Media Design and New Technologies
Set Design
https://www.naba.it/en
Accademia italiana, Florence
Fashion Design, Photography, Graphic Design, Jewellery Design
https://www.accademiaitaliana.com/
Milan Fashion Campus Fashion Institute, Milan
Women Fashion
Styling Course, Men Styling Fashion Course, Fashion styling +
fashion shooting,
https://www.milanfashioncampus.eu/
IED
Interior Design, Fashion Stylist and communication, Visual Communication, Fashion Textile Design, Product Design
https://www.ied.edu/
Accademia Del lusso
Fashion Brand Management, Fashion Communication Management, Fashion Collection Management, Sustainable Fashion Design,
https://www2.accademiadellusso.com/corsi-moda/index.asp
Domus Academy, Milan
Master in Interior & Living Design, Master in Product Design, Master in Urban Vision & Architectural Design, Master in Interaction Design, Master in Service Design, Master in Visual Brand Design, Master in Fashion Design, Master in Fashion Management, Master in Fashion Styling & Visual Merchandising, Master in Business Design, Master in Luxury Brand Management,
https://www.domusacademy.com/
Florence Institute Of Design International, Florence
Graphic Design, Interior Design, Furniture Design,
http://www.florence-institute.com/
Top Design Colleges Australia
University / College
Courses
website
SCAD
Animation
Architecture
Business of beauty and fragrance
Film and television
Graphic design
Illustration
Interactive design and game development
Interior design
Service design
User experience design
https://bit.ly/36Ks9ny
The Masters Institute of Creative Education
Hair dresser, Beauty, MAkeup, Fashion Design, Fashion Business
https://tmice.edu.au/
TAFE NSW
Art and Design
Fashion and Textiles
Floristry
Photography
Printing, Signs and Graphics
Music and Sound Production, Animation
Digital Media
Film and Television
Games Design
https://www.tafensw.edu.au/
Griffith University, Queensland
Architecture, Urban and Environmental Planning, Animation
Contemporary Australian Indigenous art
Creative and interactive media
Design
English and creative writing
Film and screen media production
Games design
Industrial design
Photography
Visual arts
https://www.griffith.edu.au/
Monash University Clayton Campus, Melbourne
Architectural Design, Art and Design,
https://www.monash.edu/
*The above list ranking may vary with each academic year.
The above – mentioned Fashion and Design University/Institute/College is just a few, as there are many more. So, you may do your own research and consider all the factors and then you may pick the best one that is offering the course and program you are looking forward to pursuing.
How to Get Admissions into the Best Fashion and Design Universities in the World with the support of AFA, the Best Study Abroad Design Consultancy:
This is going to be the most interesting section, as we will be discussing the most daunting task – How to get Admissions into the best fashion and design Universities abroad?
So, here are a few FAQs that you might relate to as a study abroad aspirant.
Please check out the steps which you should follow to get admissions into the top fashion and design colleges abroad:
When should you apply to the foreign colleges?

Keep a tab on the dates when the colleges will publish their application forms. The moment they bring out their application forms you must apply immediately. The earlier the better, that way you will have ample time to arrange things in time. Considering the worst, if you are not selected you will have a Plan B to implement.

How many colleges you must apply for?

A couple of them should be enough if you have done your very initial research well. Considering the course and seat availability along with the cut-offs and your academic credentials. As the application fee is also to be considered, we would recommend that from your final list of colleges, segregate them into high, medium, and low ranking colleges and apply to 1-2 from each of them. That way you will have 4-5 options if anything might go wrong.

Where do I apply for getting admission into overseas colleges?

Nowadays almost every college has made online provisions for applications. The further stages of communication can be completed through e-mail, or online video conferencing. Most colleges in the UK accept applications through UCAS – Universities & Colleges Admissions Services.

What are the basic requirements for getting accepted to universities abroad?

This is the most common question every aspirant has on their mind, and this is the most difficult one to answer. The acceptance completely depends upon the particular university or college, as per their terms and condition, guidelines, and most significantly their parameters of selection. So, to get an idea of the standard selection criterion of individual colleges, you must check their website for the details. Still, the final selection is dependent on the course and seat availability along with the students applying for them.

What documents do I need to submit while applying for the foreign university or college?

All the important information will be available on the individual college website usually in the "How to Apply" section, which you must check out. But still, the basic documents which you must keep handy while applying are:

The filled-up application form.
Your High school and academic grades as proof of your academic credential. (Attested if mentioned)
Copy of your passport. (Attested if asked for)
English Language requirement test grade proof. (Usually, TOEFL – USA; IELTS – Australia)
Financial statement as proof that you will be able to pay for the studies and cost of living.
A recommendation or reference letter usually from teachers or employers, or an essay is what colleges abroad are looking forward to as proof that you are a suitable student.
The solution to Factors the aspirants are concerned about while selecting a foreign study destination:
Quality of the education offered by the universities.
Analyzing the destination considering the friendliness, safety of immigrant students.
Social acceptability of the country towards the foreign/immigrant students.
To some extent, the above factors do play a role in affecting the mental state of the students who are planning to study abroad. As we all have our own mental prejudices and barriers, therefore, it will be best to reach out to someone experienced and professional to help you with the above – mentioned factors. You must not let go of a great opportunity that might change your future in terms of career, just because you have heard something just like that. We will always recommend you consult an experienced professional who has been in a particular situation and will be able to provide you the exact picture of the scenario.
For the above-mentioned concerns, you may also consult our advisors at AFA, the Academy of Fashion and Art, as the best study abroad coaching institute in India, and get aware of the big picture.
Study Abroad Design Consultancy - Requirements for foreign studies
Although, different universities, colleges, institutes along with their respective courses and program requirements will vary to some extent, but for sure the basic requirements will be the same. Apart from the figurative and factual exhibits and proofs, some basic character – defining personality traits are always appreciated and given preference.
So, let us see what the Fashion and Design Colleges abroad are looking for in the aspirants:
Good Academic Record
Eagerness to learn not only the subject concerned but also enthusiastic about getting to know about new cultures, places, and people.
Meeting Application deadlines; exhibits your promptness and eagerness.
Carrying a learning, progressive and professional demeanor
Awareness of what you are up for.
Participation abilities
Proactive attitude
Things to know and Tips while preparing for Study Abroad Trip:
So, now that you have almost decided that you will move ahead on your journey to build your career and achieve your dreams abroad; here are a few tips or a checklist to look up while preparing to fly off to study abroad.
Here is the checklist:
Applying for the Passport and Visa
Visit the Doctor, providing a Fit to Travel Certificate
You might as well get a travel insurance
Comparing the flight tickets and book one with the best price, and well in advance, providing time for any cancellation or rescheduling, etc.
Making back-ups for the financial accessibility, so as avoid any crunch or crisis.
Minimal but essential packing
Preparing yourself mentally, because maybe you are going to be away from your family and loved ones for quite some time. Goodbyes are tough but very essential.
AFA, the Best Foreign Study Consultancy will also assist you in selecting the Design Study destination
The Academy of Fashion and Art, as the top Study Abroad Exam Coaching, is there to answer all your queries regarding your foreign study interests, ambiguities, insecurities, dilemmas. AFA will assist in considering the points which will help you to select your study abroad destination.
So, here are the answers to a few FAQ's related to some factors which will determine your Study Abroad destination selection:
Q. What course do you want to pursue?
Answer: The very basic and foundation question to start with, followed by extensive research on the colleges and universities offering your preferred course and program, and simultaneously look forward to long-term employment opportunities in that particular country itself, to facilitate learning and earning as well future career growth and settlement.
Q. Career scope of your selected course in your desired destination?
Answer: When you happen to find your preferred course in the colleges at your desired destination, you must then look forward to future job opportunities as well. The economy of your desired destination should be strong to support immigrant professionals. Also, you must find the best opportunities in terms of your pay as well as growth opportunities.
Q. Does the educational structure suit you?
Answer: Different destinations have different educational structures, so not only you must fit in to them, but they should align with your requirements also. For instance, many universities put a preference on practical learning than theoretical, or vice-versa. Therefore, do you also agree to this, and find it helpful in your professionally helpful in your career. Hence, you must select a destination where the educational structure aligns with your requirements, as well as your professional goals.
Q. The cost to study in your preferred destination?
Answer: This is the most essential factor, as apart from the study cost, your living and sustenance cost in your preferred destination is very important. Whether you will be financially stable to sustain till the time you land up a job.
Q. What is the lifestyle of your preferred destination?
Answer: Though not a major factor, but, still being from a completely different country altogether, adapting new, culture, lifestyle, food habits, etc, is surely going to be a big deal at some given point. So, you must give it though and thorough research so that you are comfortable with the environment around you. Here, we may add, that being an Indian student you should look for accommodations where you might find people from India settled in your preferred destination, so that you might get the initial support and induction.
What AFA has to offer?
The Academy of Fashion and Art offers study abroad design consultancy. This is specifically targeted to aspirants who are planning to pursue their design and fashion studies in foreign countries. Therefore, we offer end-to-end solutions, like:
Overall Career Counseling
University / College selection assistance
Admission Counseling / Guidance
Admission Assistance
Test Preparation Coaching / Training
Study Abroad Exam Syllabus Completion
Travel Assistance
Our Study Abroad Design Consultancy Course Module comprises of:
Online Classroom Coaching for foreign studies
Offline Classroom Sessions for Study Abroad Test
Crash courses for Study Abroad Test preparation
Regular Mock Tests
Test Review and Feedback sessions for performance enhancement
Counseling sessions along with students – advisors interaction sessions for perfect guidance
AFA SOARS TO NEW HEIGHTS IN NIFT 2019
WHERE NO OTHER TRAINING INSTITUTE HAS GONE BEFORE...

633

Afa Students selected in NIFT 2019
HIGHEST SELECTION IN INDIA
What Makes Afa #1 in NIFT / NID ENTERANCE.
Highest Selection in NIFT / NID / PEARL / OTHERS in Sucessive 12 Years.
Afa Soars to new Heights in NIFT'2022, 656 Selection in NIFT'2022.
Afa Team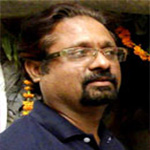 Indrajeet Singh has worked as a design educator, ex faculty of nift / pearl / coa, team member, project head and has an experience of 25 years for the design aspirants. He has also worked with several advertising agencies.. He is also renowned for photography, visualiser ...
Mr. Indrajeet Singh
Professor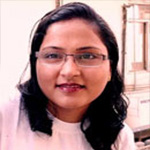 Excellence and mastered in the stream of art and design. Been working from last 15 years in the same field, made her developed a good sense of practical field, aura of the current trend forecasting, solving face to face students queries and making them stand in the crowd in a unique way through her excellent and fair guidance at AFA. Best known among students for her knowledge and experience about design and architecture colleges. She also given her 100 per cent assurance towards work and responsibilities.
Mrs. Rekha Chaudhary
Teacher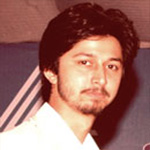 Talented and energetic faculty of AFA with creative mind and experience in the field of architecture . Graduated from school of planning and architecture, has worked with institute of town planners India and knowledge works. Been in the same field for 3 years and has remarked himself with lots of knowledge, intellect and brain power . Better experience about the heads and tails of the planning and architecture.
Mr. Amaan Hasan
Teacher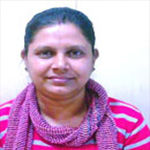 Graduated from College of Art, Delhi and has an experience of 08 years. She has been a blessing for the institute in providing the best possible to the students like the other faculties at AFA. Being from an art and design background she made us proud in end number of times with solving students queries at work. She is also best known for her creativity and innovative works . Been appreciated among students for her personal care, kindness and work assurance.
Mrs. Hema Yadav
Professor