NIFT MFM M.F.Tech Classroom Coaching
AFA offers comprehensive classroom coaching for different Design and Art institutes based on a combination of classroom contact sessions and home study materials. AFA announces special weekend batch for NIFT MFM MF.TECH Entrance as well as for other fashion courses in masters.
Enroll for classroom coaching for NIFT MFM MF.TECH, Register now
NIFT MFM M.F.Tech Classroom Coaching at AFA is a comprehensive course program consisting of interactive classroom sessions, doubt-clearing sessions, Mock Test Sessions, NIFT Previous Year's Question Papers Solving Sessions, and feedback sessions for performance enhancement. It is not just a NIFT Entrance Classroom Coaching it is a whole new experience from joining a Coaching for NIFT Preparation to becoming an NIFT Topper.
Our NIFT MFM M.F.Tech Classroom Coaching is a program-packed NIFT Preparation Course. We prioritize in paying attention to every detail involved in the preparing a NIFT Topper. Our initiatives include, exclusive NIFT Study Materials, Sample test papers, Mock Test Sessions, interactive feedback sessions for doubt clearing and performance enhancement.
How to get admission into the NIFT MFM program?
For the M.F.M program at NIFT, NIFT conducts the written GAT examination or General Aptitude Test, and after you have qualified the GAT, you will have to appear for the Group Discussion and the Personal Interview.
The weightage allotted to each of the test in the in the merit list of NIFT M.F.M is like:
GAT – 70%
GD/PI – 30%
NIFT MFM Exam Syllabus
Quantitative Ability
Communication Ability and English Comprehension
Analytical and Logical Ability
General Knowledge and Current Affairs
Case Study
NIFT MFM Exam Pattern
The NIFT MFM Entrance Exam is through NIFT GAT. This is an objective type pattern examination.
| | | |
| --- | --- | --- |
| Quantitative Ability | 10 | 10 |
| Communication Ability And English Comprehension | 50 | 50 |
| Analytical & Logical Ability | 25 | 25 |
| General Knowledge and Current Affairs | 25 | 25 |
| Case Study | 40 | 40 |
MFM Course Program Subjects and Topics
NIFT MFM Subjects
Marketing Management
Consumer Behaviour
Business Statistics
Fashion Merchendising
Marketing Research
Pattern Appreciation
Management Accounting
Financial Management
Intellectual Property Rights
Export Merchandising
Strategic Management
Global Marketing
Fashion forcasting and product development
Operations Research
Sales and Distribution Management
*The course structure or program may be subject to change according to the governing authority.
How to prepare for the NIFT MFM with our NIFT MFM Classroom Coaching?
Therefore, to crack the NIFT MFM Entrance Exam, you have to extensively solve NIFT MFM Mock Test papers or NIFT MFM Previous Year's Question Papers. Therefore, you may also enroll with our NIFT MFM M.F.Tech Classroom Coaching classes, for preparing for the NIFT MFM Entrance. Here, you have to attentively work on the below-mentioned fields:
Case studies:

This is among the most essential aspects of the examination as this will showcase your efficient problem-solving ability. Therefore, you will have to solve numerous case studies. Another important factor related to this is the feedback on your solutions to the particular case-study. Whenever you solve a case-study, it is very important that you get an expert to review your solution and get a feedback so as to know if you can make improvements if necessary. Our panel of experienced faculty members at the Academy of Fashion and Art will ensure your problem-solving skill and ability enhancement through regular monitoring and time to time guidance.

General Knowledge:

For MFM or Master of Fashion Management, you should be aware of the latest happenings around the world specially related to your career field. It is must to have complete knowledge of the developments and issues related to your field, like brands, brand owners, well-known designers and their labels, Regional apparel specialties, etc. You should be aware of the latest updates and current affairs which directly or indirectly, positively, or negatively, affect your field of career, fashion and lifestyle.

Preparing for the Group Discussion:

When you are preparing for the Group Discussion, you have to do a great deal of home-work. The Group discussion will be a test of your public speaking abilities, Team handling skills, and your leadership qualities. For instance, in the Group Discussion, the way of expressing your ideas is judged along with your complete understanding of the related subject will also be judged. Therefore, you will have to be well-conversed with the industry related topics.
Lucrative Career options after completing MFM from NIFT
With the advancement and a growing market along with changing consumer behavior, there are lots of career options with immense opportunities, like:
Merchandiser
Lifestyle and fashion Entrepreneurs
Category manager
Retail Planner
Store front-end sales operations manager
Fashion Content writer or creator
Product lifecycle management consultant
Retail Consulting
About M.F.Tech of Master of Fashion Technology
The M.F.Tech or Master of Fashion Technology is a 2 year duration course covered in four semesters. The NIFT M.F.Tech is among the most sought-after Post Graduate Courses in the field of Fashion Designing and Technology. For numerous candidates pursuing higher education in the field of fashion technology, the M.F.Tech is among the courses which they enroll into.
The M.F.Tech course program primarily covers the aspects of design and technical machine work.
Therefore, if you have the artistic flair and understanding of aesthetics, and want to build your career in the field which explores the technical aspects of fashion and designing, this course program is best suited for you. The specializations available in the M.F.Tech course program ranges from apparel designing to accessory designing.
Eligibility Criteria for the NIFT M.F.Tech or Master in Fashion Technology?
The eligibility criteria for M.F.Tech vary with institute to institute. But, it is very important that the candidate must fulfill the basic conditions to get considered for admission in the colleges offering M.F.Tech course. The basic requirements are:
The candidate must have completed his/her education up to graduation.
The candidate must have acquired the Bachelor's degree from a recognized university, college, or institute approved by the UGC.
It is mandatory that the candidate must have completed their undergraduate degree in a technical course like B.Tech or equivalent. Therefore, we recommend the applicants to check with the bachelor's degree course that is accepted by their preferred colleges.
The aggregate marks scored by the aspirant in graduation should not be less than 50%.
Many of the institutes have their own Entrance Exam for M.F.Tech, which the aspirant must ensure to appear.
The above information may vary from institute to institute or may be changed as per prevailing condition. Therefore, aspirants are requested to check with the official websites of individual colleges and institutes.
M.F.Tech Admission Process:
The M.F.Tech Admission process varies from institute to institute. Various colleges assess students through entrance test and some colleges offer admissions on the basis of Merit. All aspirants who are up for the NIFT M.F.Tech course must appear for the NIFT GD and PI test after they have qualified the GAT. The NIFT Group Discussion and Personal Interview is a very crucial phase in the selection process as it carries a weightage of almost 30% of the overall exam. Therefore, a NIFT GD PI Coaching is a must because you will get professional guidance to help you crack the NIFT GD/PI.
The weightage allotted to each of the test in the in the merit list of NIFT M.F.Tech is like:
GAT – 70%
GD/PI – 30%
Tips to Crack M.F.Tech Entrance with NIFT MFM M.F.Tech Classroom Coaching
Considering the potential of this course and the evident competition in the entrance exam, it is therefore, recommended that you may take experienced guidance from our NIFT MFM M.F.Tech Classroom Coaching. Lot of diligent effort and learning is required to crack this examination. Therefore, we bring to you some amazing tips to crack the M.F.Tech Entrance Exam.
Here are some tips which will help in the NIFT M.F.Tech preparation:
Follow a timetable: You should prepare an effective timetable so as to help you through the preparation process. This will also help you to effectively use your valuable time. And allotting time for various topics and subjects will ensure you do not end up wasting precious time.
Importance of basics: While you are preparing for the NIFT M.F.Tech, you should not be overconfident. You should ensure that you have strong knowledge of the basic. A clear knowledge of basics will create a strong base for the advanced chapter later on.
Regular Practise: It is very important for you to solve mock test papers and NIFT M.F.Tech Previous Year's Papers. Therefore, regular and extensive practice is what we recommend. Just learning will not be sufficient unless you put the learning into practice.
Allocate time according to the difficulty level: There will be topics or subjects that are difficult or are your weak points. So, you must allocate more time to these subjects. In addition, you should always seek the help of a mentor who will help you with the subject. This will also ensure you spend less time looking for answers here and there.
Get expert guidance: Considering the difficulty level of the entrance examination, we recommend, that you should enroll yourself with the Best NIFT Entrance Preparation Coaching Institute. Hence, you will get the required expert guidance, tips, and techniques to crack the entrance exam with flying colors. Hence, you will be equipped with all the necessary essentials. For instance, study materials, mock tests, reviews, feedback on the performance, and tips for future development.

What Makes Afa #1 in NIFT / NID ENTERANCE.
Highest Selection in NIFT / NID / PEARL / OTHERS in Sucessive 12 Years.
Afa Soars to new Heights in NIFT'2022, 656 Selection in NIFT'2022.
Afa Team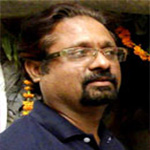 Indrajeet Singh has worked as a design educator, ex faculty of nift / pearl / coa, team member, project head and has an experience of 25 years for the design aspirants. He has also worked with several advertising agencies.. He is also renowned for photography, visualiser ...
Mr. Indrajeet Singh
Professor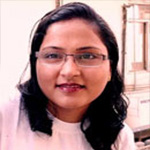 Excellence and mastered in the stream of art and design. Been working from last 15 years in the same field, made her developed a good sense of practical field, aura of the current trend forecasting, solving face to face students queries and making them stand in the crowd in a unique way through her excellent and fair guidance at AFA. Best known among students for her knowledge and experience about design and architecture colleges. She also given her 100 per cent assurance towards work and responsibilities.
Mrs. Rekha Chaudhary
Teacher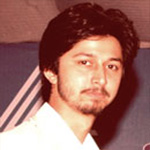 Talented and energetic faculty of AFA with creative mind and experience in the field of architecture . Graduated from school of planning and architecture, has worked with institute of town planners India and knowledge works. Been in the same field for 3 years and has remarked himself with lots of knowledge, intellect and brain power . Better experience about the heads and tails of the planning and architecture.
Mr. Amaan Hasan
Teacher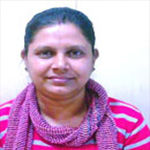 Graduated from College of Art, Delhi and has an experience of 08 years. She has been a blessing for the institute in providing the best possible to the students like the other faculties at AFA. Being from an art and design background she made us proud in end number of times with solving students queries at work. She is also best known for her creativity and innovative works . Been appreciated among students for her personal care, kindness and work assurance.
Mrs. Hema Yadav
Professor