Join The Best Online Coaching For

NIFT SITUATION TEST

With 100% Success
AFA is commencing NIFT SITUATION TEST Online live Classroom Sessions in for the preparation from Home. The course is designed exclusively for students to learn all the subjects in detail and qualify the entrance. The Course is conducted by the most experience group of faculties in the field of Art and Design
Following Module in Online Live
NIFT SITUATION TEST
Online live classes
Live classes by Experts
Recorded Videos
Play Anytime Anywhere
Pdf Study Material
Study after the class
Online Support
24x7 chat support
---
Enroll for NIFT Situation Test online Live classes. Register now.
( Note :- This course can be converted to regular classroom coaching course by paying rest of the fees)
Video Example
Features of the Course
IF YOU WANT TO CONFIRM THE BEST SCORE IN SITUATION TEST THEN DO NOT MISS THE AFA'S ONLINE CLASSROOM SESSIONS AS :
Live Classes from the Faculties

Sessions conducted in friendly and inclusive environment for better two way communication between Student & faculty
Faculties will teach LIVE for the preparation of NIFT SITUATION TEST where students can interact and communicate with them
All Problems and Solutions will be discussed by the Faculties
Imparting the awareness regarding the DO's & DON'Ts for the Test

Recorded Video Links

Complete set of Recorded videos to see all the utmost important and relevant ways to prepare for Situation Test
Best and Most Complicated Problems of Situation Test – Solution by the faculties in Time
Examples of Models from previous year examination

Exclusive Study Material

Study Material exclusively designed for the preparation of Test
Detailed Layouts divided in Stage
Examples of Previous year questions – Solved & Unsolved
All Previous Year papers of Situation Test

Introduction to NIFT Situation Test

Complete Introductory sessions for students to get in depth knowledge about the Situation Test Stage
Discussing various aspects and types of questions asked in NIFT

Guidance for Preparation

Guiding the students regarding how to attempt questions
Conceptualizing and Layout making Guidance

Basic Guidance for model making

Teaching the basics of Model Making beginning with basic Geometrical forms
Converting Geometric forms in functioning models
Practice exercises for self-learning
Sharing Examples of Basic Form making using Origami and other methods
Adapting various models using these forms –Examples will be discusses

Tips and Tricks to Complete Models in time

Best ways to Crack the Entrance
Avoiding the casual errors
Guidance on the Write up

Detailed Model Making

Detailed discussion and model making
Sharing examples of Models Made by students previously
Guidance on Material handling in exquisite detail
Handling Limited Material in Lesser time
Manufacturing, Stability and Decoration tips
Guidance on Time Management

Solved examples of Situation Test Models

Solved examples of Situation Test – for practice and learning
Deconstructing the models and discussion in detail with the Experts

Evaluation of the model made by the students

Regular Evaluation of Models designed by students
Marking based on the model – similar as the Actual examination

Feedback from the Experts

Feedback on the models made by students
Suggestions for betterment and regular interaction 24 X 7
Time Management assistance

Mock Preparation Tests

Solving of Mock tests to get real time experience of NIFT Situation Test
Guidance on attempting variety of questions and exceptional scenarios
Tricks to come out of Problematic Scenarios

Previous Year Questions papers

Problems from previous year papers discussed in details
Various possibilities of Single model discussed for better understanding on Model making
Discussing all variety of models
Work of Nift Situation Test students throughout India during Online Live classes
Highest
Selections
in NIFT 2019
Not even a Single NIFT coaching institute apart from AFA in the entire country has produced
633 Selections
in
NIFT 2019.
Beyond limits, beyond expectations. The result speaks for itself.
AFAians = NIFTians
No False promises. No false challenges.
ONLY DEDICATION, DISCIPLINE, DIRECTION
---
VIDEOS, PPT, IMAGES, PRACTICE BOOKLET
Material may be as follows:
A] BUTTONS
B] COTTON
C] STRAWS
D] TOOTHPICKS
E] CORRUGATED SHEET
F] NEWSPAPER
G] RUBBER BANDS
H] PAPER CLIPS
I] ICECREAM STICKS
J] BALLOONS
K] THERMOCOL
L] MOUNT BOARD
M] THUMB PINS
N] THREAD
O] WIRE
P] CLAY DOUGH
EVALUATION IS BASED ON
Aesthetic Sense
Managerial Ability
Hands on Activity
Conveying message
Creative aptitude
Holistic Approach
Analytical Approach
Effective utilisation of material
Smart and creative manipulation of given variety of materials
Conceptualisation and Idea
An appropriate theme or concept according to the given topic
Planning and execution through appropriate layout
Precise Write up explaining what, why and how?
NOTE: NIFT wants student to create a 3d model which should be attractive, appealing, creative. Even uniqueness of idea, dedication, ability and overall well presention is evaluated.
---
Situation test is the second round of test conducted by NIFT. The shortlisted students after their selection in GAT and CAT appear for this test. This test is about 3D model making by manipulating different material provided by the institute itself within the time limit. The material may be different types of papers, thermocol, card board, ice cream sticks, straw, strings, wire etc.
This test plays a very important role in the final selection as it contains 20% of the total weightage. Each model must be accompanied by a caption and a write up of 5o-100 words. Duration of this exam is for 2 hours held at NIFT campus only.
NIFT Situation Test Questions
Material Given: Crepe Paper – A4 Size , Cloth Paper – A4 Size , Mount Board – A4 Size , Straw – 6 , Newspaper , Rubber Band , Thumb Pins (plastic Tops) , Dori Thick White – 1m , Toothpick – 6, Pastel Sheet – A4 Size (Red, Yellow, Blue, Green) Spiral Binding Spring , 1 Full Pack Cotton Roll , Mountboard.
SUGGESTED ANSWER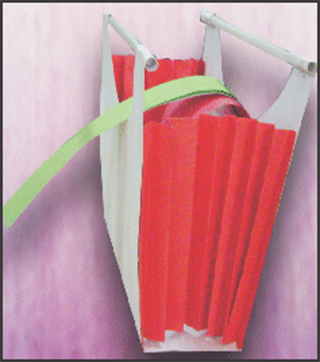 The utility of the purse is kept in mind, straw is used for a trendy handle, folded paper is providing enough space and a paper flap is added. It looks handy and trendy.
Material Given: Crepe Paper – A4 Size , Cloth Paper – A4 Size , Scrubber - 1, Mount Board – A4 Size , Straw – 6 , Newspaper , Rubber Band , Thumb Pins (plastic Tops) , Dori Thick White – 1m , Toothpick – 6, Pastel Sheet – A4 Size (Red, Yellow, Blue, Green) Spiral Binding Spring , 1 Full Pack Cotton Roll , Mount board , Golden sheet - 1, Spiral Sheet - 1.
SUGGESTED ANSWER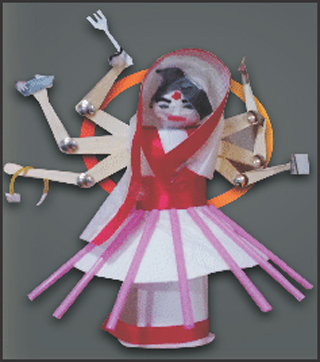 The puppet shows a woman with several hands which moves. She is multitasking giving due importance to culture, tradition and her responsibilities. Use of given material is appropriate.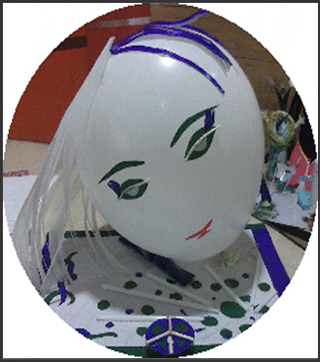 "Give your Light to the World - Fashion for Peace" it is the humanitarian voice of the World Fashion Week and it international allies.
Its mission is to globally expand the potential power of fashion; as a tool of fighting poverty, further develop economies and implementing Corporate Social Responsibility and Social Business Principles.
From manufacturing to the runway; the handling of fashion goes through the hands of the poorest of the poor as well as the ones most fortunate. Collectively we can work to make the different dimensions of the fashion process more sustainable and fair. Fashion will make a necessary, deeper impact for the betterment of the world.
Answer : -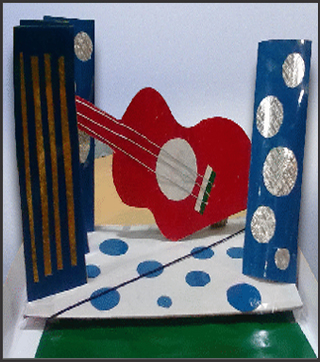 I have selected this topic because its something passionate and somehow high-up in terms of its concept and visualise.
Colours has been taken Golden & Silver (metallic colours) which matches the performance that are to be taken place in this stage i.e metal rock. Mountboards have been used to make the stage surface & the base. Dori has been used on the Guitar as string as well as to maintain a level of texture in it.
Answer : -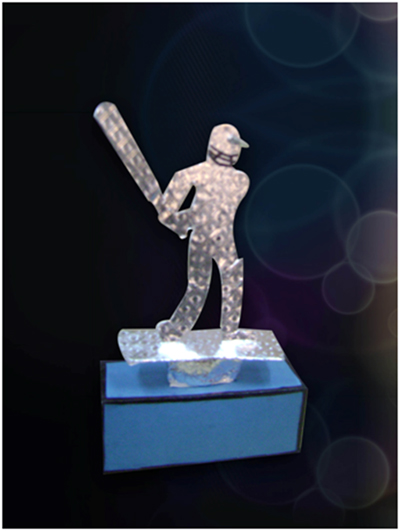 Answer : -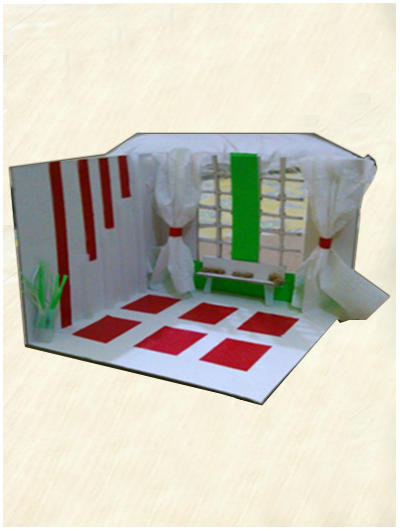 Answer : -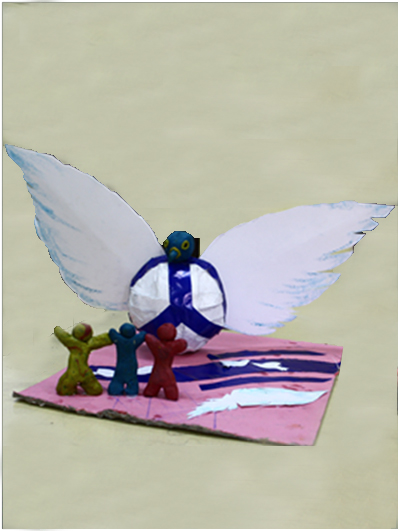 Answer : -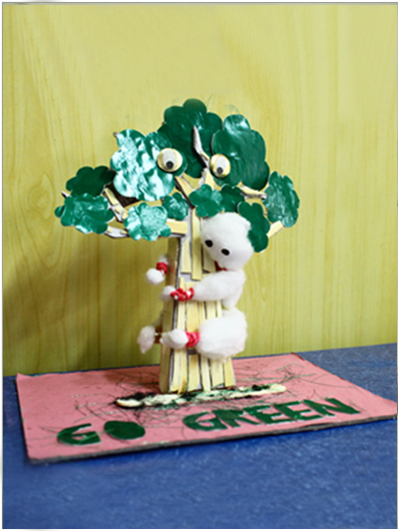 Answer : -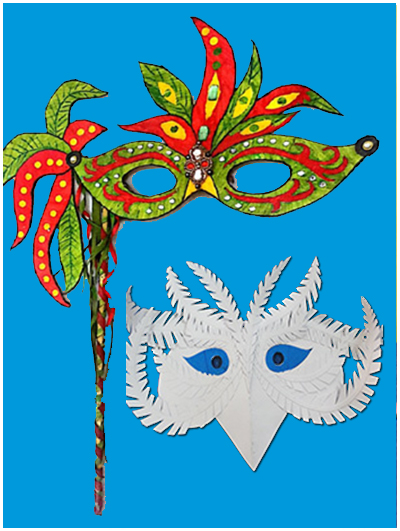 Answer : -
Answer : -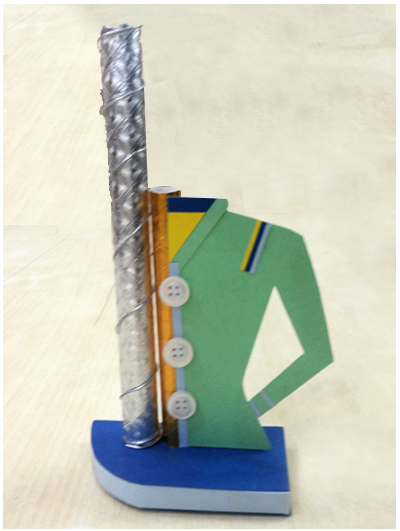 Answer : -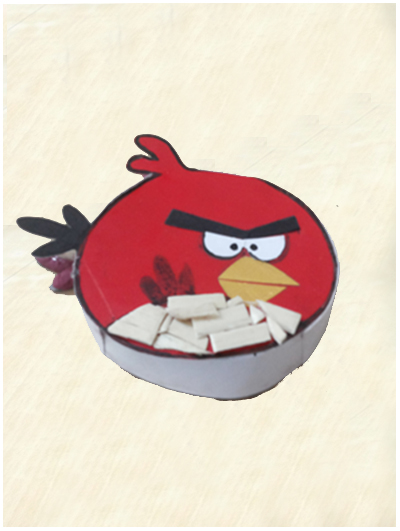 Answer : -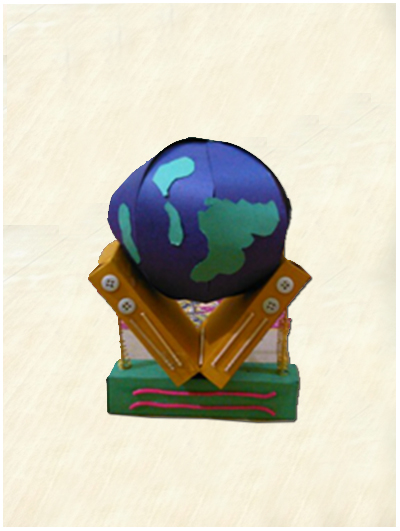 Answer : -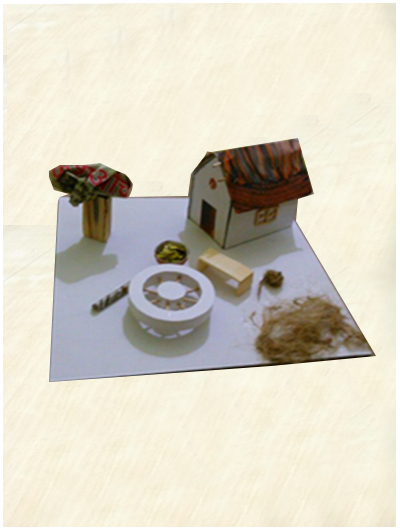 Answer : -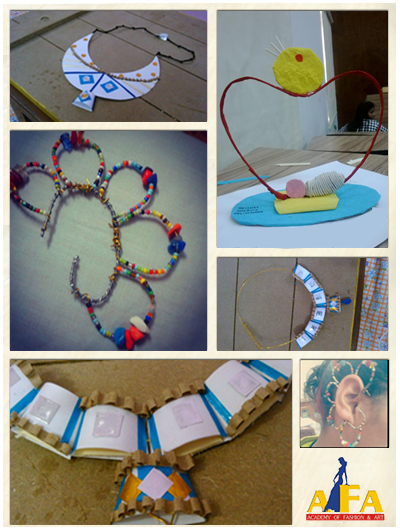 ---
NIFT Situation Test
Practice Book & Practice Videos (Instant Access)
400/-
Situation Test Practice Book is your sure shot chance to gain maximum marks in the NIFT situation test. A Practice book with complete theory and practical knowledge with graphic models making solutions of all types, set in stages to develop your model making skills that will help you to make models accurately in time.With complete theory and practical knowledge of 3D model making,
View Details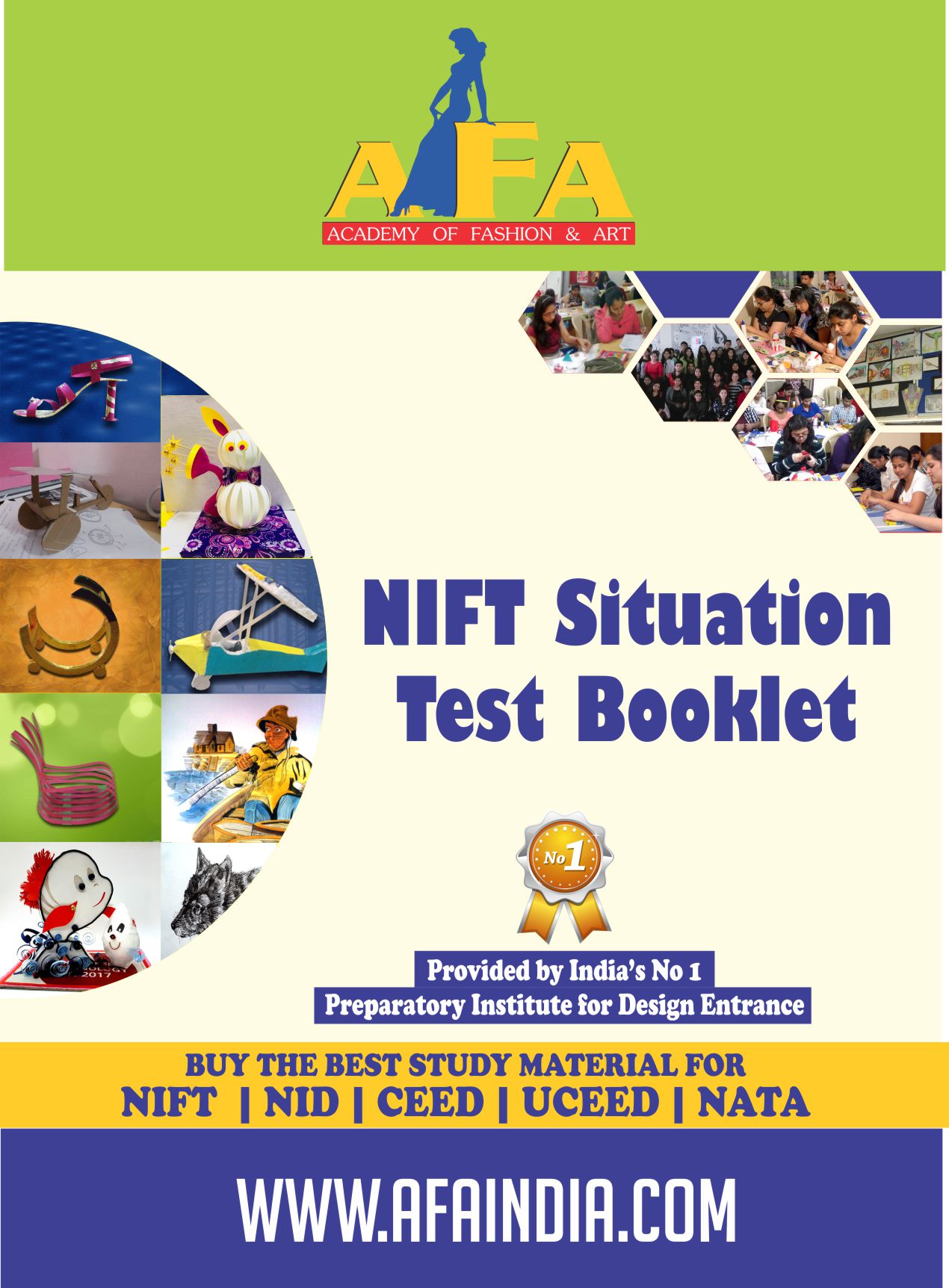 AFA SOARS TO NEW HEIGHTS IN NIFT 2019
WHERE NO OTHER TRAINING INSTITUTE HAS GONE BEFORE...

633

Afa Students selected in NIFT 2019
HIGHEST SELECTION IN INDIA
What Makes Afa #1 in NIFT / NID ENTERANCE.
Highest Selection in NIFT / NID / PEARL / OTHERS in Sucessive 9 Years 2019, 2018, 2017, 2016, 2015, 2014, 2013, 2012.
Afa Soars to new Heights in NIFT'2019, 633 Selection in NIFT'2019.
Afa Team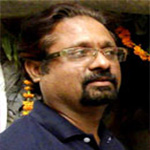 Indrajeet Singh has worked as a design educator, ex faculty of nift / pearl / coa, team member, project head and has an experience of 25 years for the design aspirants. He has also worked with several advertising agencies.. He is also renowned for photography, visualiser ...
Mr. Indrajeet Singh
Professor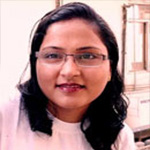 Excellence and mastered in the stream of art and design. Been working from last 15 years in the same field, made her developed a good sense of practical field, aura of the current trend forecasting, solving face to face students queries and making them stand in the crowd in a unique way through her excellent and fair guidance at AFA. Best known among students for her knowledge and experience about design and architecture colleges. She also given her 100 per cent assurance towards work and responsibilities.
Mrs. Rekha Chaudhary
Teacher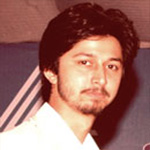 Talented and energetic faculty of AFA with creative mind and experience in the field of architecture . Graduated from school of planning and architecture, has worked with institute of town planners India and knowledge works. Been in the same field for 3 years and has remarked himself with lots of knowledge, intellect and brain power . Better experience about the heads and tails of the planning and architecture.
Mr. Amaan Hasan
Teacher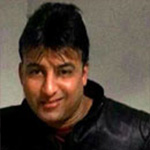 Graduated from NIFT and been working from last 10 years as a Design Faculty. Best known for the kind of creative abilities he teaches and provide shoulder to the students at AFA. Introduced as one of the faculty at AFA with effective presentation skills, stimulates healthy environment in practical knowledge of art and design.
Mr. Dhruv Mishra
Teacher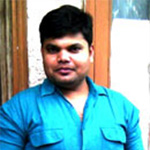 A young and talented faculty from AFA , graduated from college of Art, Delhi . Teaching from last 4 years . Have a good expertise in the creative aptitude field and positive attitude towards the core structure at AFA. His services are commendable and being appreciated by students . He paints the career of students in a new and unique way to step in the bright world.
Shrikant Rajpal Singh
Teacher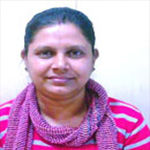 Graduated from College of Art, Delhi and has an experience of 08 years. She has been a blessing for the institute in providing the best possible to the students like the other faculties at AFA. Being from an art and design background she made us proud in end number of times with solving students queries at work. She is also best known for her creativity and innovative works . Been appreciated among students for her personal care, kindness and work assurance.
Mrs. Hema Yadav
Professor