Join The Best Online Coaching For

NIFT GD/PI

With 100% Success
AFA is commencing 7 days special Online live Classroom Sessions for the preparation of NIFT( M. Des and MFM ) GD/PI from Home. The course is designed exclusively for students to learn all the subjects in detail and qualify the entrance. The Course is conducted by the most experience group of faculties in the field of Art and Design. Our team has trained over thousands of students ,which are already a part of NIFT, NID, NATA, CEED, UCEED, PEARL, IIAD, CODE VGU, ARCH, CHITKARA, UID, APEEJAY…….!
Following Module in Online Live
NIFT GD/PI
Online live classes
Live classes by Experts
Recorded Videos
Play Anytime Anywhere
Pdf Study Material
Study after the class
Online Support
24x7 chat support
---
Enroll for 7 Days Crash Couses for NIFT( M. Des and MFM ) GD/PI online Live classes, Register now.
( Note :- This course can be converted to regular classroom coaching course by paying rest of the fees)
Course Features -
AFA.'s comprehensive Group Discussion and Personal Interview programme equips you with the skills and knowledge needed to succeed in this stage of the selection process. Key Features of the GD-PI Program by AFA -
Live Classes from the Faculties

Sessions conducted in friendly and inclusive environment for better two way communication between Student & faculty
Faculties will teach LIVE for the preparation of NIFT GD / PI where students can interact and communicate with them
All Problems and Solutions will be discussed by the Faculties
Imparting the awareness regarding the DO's & DON'Ts for the Test

Recorded Video Links

Complete set of Recorded videos to see all the utmost important and relevant ways to prepare for Situation Test
Best and Most Complicated Problems of Situation Test – Solution by the faculties in Time
Examples of Models from previous year examination

Basics of Group Discussions and Personal Interviews
Structured Personal Interviews with elaborate feedback on your performance
Group Discussion sessions with extensive practice coupled with individual feedback
A number of sessions on Case study, Newspaper Articles and Paper Clippings
In depth sessions to cover Economics and related topics, and Current Affairs
Comprehensive set of material covering GDs and Personal Interviews.
Personal Counseling Sessions from experts.
Personal mentoring by alumni of NIFT and other top Design-Schools
---
Weightage-30%
GROUP DISCUSSIONS AND PERSONAL INTERVIEWS (GD/PI) –
FOR ALL PG Programmes Shortlisted candidates for Masters Programmes from the written entrance examination are required to undergo Case Study based Group Discussions (GD) and Personal Interview (PI).
GD would comprise approximately 15 to 20 minutes of discussion on a case study assigned, on which a panel of experts will assess the candidates on various parameters including:
1) Conceptual clarity
2) Knowledge of the topic assigned
3) Contribution made to the topic
4) Interpersonal skills
5) Ability to generate new ideas
6) Problem solving approach
7) Leadership qualities
8) Effective communication
PERSONAL INTERVIEW
Candidates shall be evaluated on the various parameters as listed below by a panel, in the Personal Interview:
1) Career orientation
2) Aptness for the course
3) Overall personal achievements in academics and co-curricular activities
4) Communication
5) General awareness and aptitude, creative and lateral thinking
SAMPLE QUESTIONS (GDPI)
1. Fashion world revolution
2. Textile design-handkerchief should be stitched manually or through machinery
3. Street fashion now a days-generation is accepting it.
4. Online visual merchandising
5. Rising prices of cotton yarn-boon or ban for indian exports
SAMPLE QUESTIONS (PERSONAL INTERVIEW)
1. About yourself
2. About family
3. About the place you belong to in terms of craft, monuments etc.
4. Why NIFT if you are a graduate from other stream other than design
5. Why MFM/M DES/M F TEC
6. Any three capabilities of yours so that NIFT selects you
7. Subjects of graduation
8. If we offer you Shillong campus will you take admission?
9. Where do you see yourself after 5 years?
10. Why not design
---
AFA SOARS TO NEW HEIGHTS IN NIFT 2019
WHERE NO OTHER TRAINING INSTITUTE HAS GONE BEFORE...

633

Afa Students selected in NIFT 2019
HIGHEST SELECTION IN INDIA
What Makes Afa #1 in NIFT / NID ENTERANCE.
Highest Selection in NIFT / NID / PEARL / OTHERS in Sucessive 9 Years 2019, 2018, 2017, 2016, 2015, 2014, 2013, 2012.
Afa Soars to new Heights in NIFT'2019, 633 Selection in NIFT'2019.
Afa Team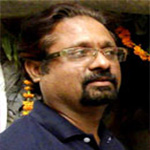 Indrajeet Singh has worked as a design educator, ex faculty of nift / pearl / coa, team member, project head and has an experience of 25 years for the design aspirants. He has also worked with several advertising agencies.. He is also renowned for photography, visualiser ...
Mr. Indrajeet Singh
Professor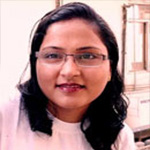 Excellence and mastered in the stream of art and design. Been working from last 15 years in the same field, made her developed a good sense of practical field, aura of the current trend forecasting, solving face to face students queries and making them stand in the crowd in a unique way through her excellent and fair guidance at AFA. Best known among students for her knowledge and experience about design and architecture colleges. She also given her 100 per cent assurance towards work and responsibilities.
Mrs. Rekha Chaudhary
Teacher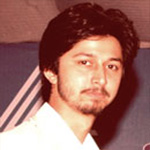 Talented and energetic faculty of AFA with creative mind and experience in the field of architecture . Graduated from school of planning and architecture, has worked with institute of town planners India and knowledge works. Been in the same field for 3 years and has remarked himself with lots of knowledge, intellect and brain power . Better experience about the heads and tails of the planning and architecture.
Mr. Amaan Hasan
Teacher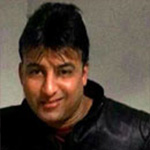 Graduated from NIFT and been working from last 10 years as a Design Faculty. Best known for the kind of creative abilities he teaches and provide shoulder to the students at AFA. Introduced as one of the faculty at AFA with effective presentation skills, stimulates healthy environment in practical knowledge of art and design.
Mr. Dhruv Mishra
Teacher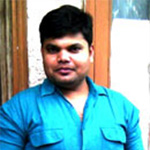 A young and talented faculty from AFA , graduated from college of Art, Delhi . Teaching from last 4 years . Have a good expertise in the creative aptitude field and positive attitude towards the core structure at AFA. His services are commendable and being appreciated by students . He paints the career of students in a new and unique way to step in the bright world.
Shrikant Rajpal Singh
Teacher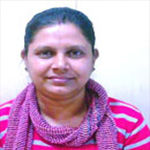 Graduated from College of Art, Delhi and has an experience of 08 years. She has been a blessing for the institute in providing the best possible to the students like the other faculties at AFA. Being from an art and design background she made us proud in end number of times with solving students queries at work. She is also best known for her creativity and innovative works . Been appreciated among students for her personal care, kindness and work assurance.
Mrs. Hema Yadav
Professor