Indian Institute of Art & Design

---
ABOUT IIAD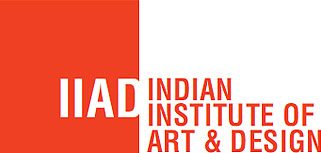 Indian Institute of Art & Design (IIAD) is a premier design institution in New Delhi that offers 4-year undergraduate design courses in collaboration with Kingston University, London.
Students who graduate successfully from the programme get the final degree from Kingston University, London.
HIGHLIGHTS
We are proud of the education and learning environment that we provide to our students. Some key elements of this include:
Contemporary curriculum developed in collaboration with the Faculty of Art, Design & Architecture, Kingston University, London which is:

Among the top art & design schools in the UK (Guardian Subject League Tables)
Amongst the top 2 Fashion Schools Globally (www.businessoffashion.com)
Ranked 9th most innovative institution across 'Europe & USA' (Red Dot Rankings)

A 70,000 sq ft world-class campus in the heart of New Delhi with independent and undivided studio spaces for each programme
Accomplished faculty from reputed design institutes and a wealth of experience
Studio based education and project based learning with an emphasis on exploration and experimentation, practical application, and collaboration with peers and mentors
Small batch sizes to facilitate quality interface with faculty and unlimited access to workspace and tools
Industry interface and internships
Scholarships for meritorious students
---
IIAD offer 3 Bachelor Degree Programmes
---
B.A. (Hons) Fashion Design
B.A. (Hons) Interior Architecture & Design
B.A. (Hons) Communication Design (Graphics, Animation, Multimedia & More)
---
B.A. (Hons.) Fashion Design
---
The Fashion Design course focuses on the aesthetic, cultural and functional aspects of design while laying an equal emphasis on creative innovation, technical skills and commercial opportunities. Students learn to develop strong visual literacy and receive meticulous training in craft and design techniques, silhouettes, print philosophies and an ability to adapt to a multi-perspective global fashion market.
---
B.A. (Hons) Communication Design
---
The Communication Design course helps students create an efficient channel to transmit information about a product, service or experience through the use of various available media. This includes learning concepts in graphic design, animation, multimedia, UX/UI design, typography, storytelling, filmmaking, photography and much more.
---
B.A. (Hons) Interior Architecture & Design
---
The Interior Architecture and Design course encourages students to understand, appreciate and critique various facets and nuances of Interior Design as well as the underlying architectural principles and technological aspects that govern the interiors of a space.
---
HOW TO APPLY
---
Apply online by logging on to www.applytoiiad.com
Paper forms can be procured from your coaching centre and the IIAD Campus (IIAD, B -26, Okhla Phase 1, New Delhi 110020)
The online application fee payment of Rs.1,800/- can be made through credit/debit facilities of all major banks. The application fee can also be paid in cash or through a demand draft for Rs.1,800/- in the name of :
Teamwork Education Foundation, Payable at New Delhi
Mention your name, application form number and cell phone/contact number on the back of the demand draft.
---
ADMISSION PROCESS
---
Aspirants appear for the 2-hour long IIAD Design Aptitude Test (iDAT) along with a rigorous portfolio and interview round. Those selected are then given an offer of admission.
** Students applying for Interior Architecture & Design may be exempt from the iDAT written test based on their NATA score and may be allowed to progress directly to their Portfolio Assessment and Interview.
** Lateral entry into the programme is possible for students who have successfully completed the previous year(s) of their design degree/diploma programme from a nationally or internationally recognized Design Institute. Call us at +91 9871383633 for more information
---
IMPORTANT DATES
---
ROUND 2
Last Date to Apply for Delhi Test Centre Only
10th June 2017 (Saturday)
iDAT - Written exam (only at Delhi) - Round 2
17th June 2017 (Saturday)
iDAT - Portfolio & Interview (only at Delhi) - Round 2
17th June 2017 (Afternoon onwards) and
18th June 2017 (Full Day)
iDAT Results Declaration - Round 2
23rd June 2017 (Friday)
ROUND 1
| | |
| --- | --- |
| iDAT Results Declaration | 25th May 2017 (Thursday) |
| Orientation Day | 24th July 2017 (Monday) |
*These dates are subject to change at the discretion of management
---
KNOW MORE
---
Follow us on Instagram (@iiad_design), Facebook (search for IIAD), and Twitter (@iiad_design) to know more about student life and work at IIAD.
Visit us and take a tour of the campus to see the facilities and student work.
---
For further information, please contact: